'Below Deck': Captain Lee Is Not Optimistic Shane Coopersmith Will Stay on the Show
In an upcoming preview, deckhand Shane Coopersmith from Below Deck is seen having a meeting in Captain Lee Rosbach's office and the mood looks grim.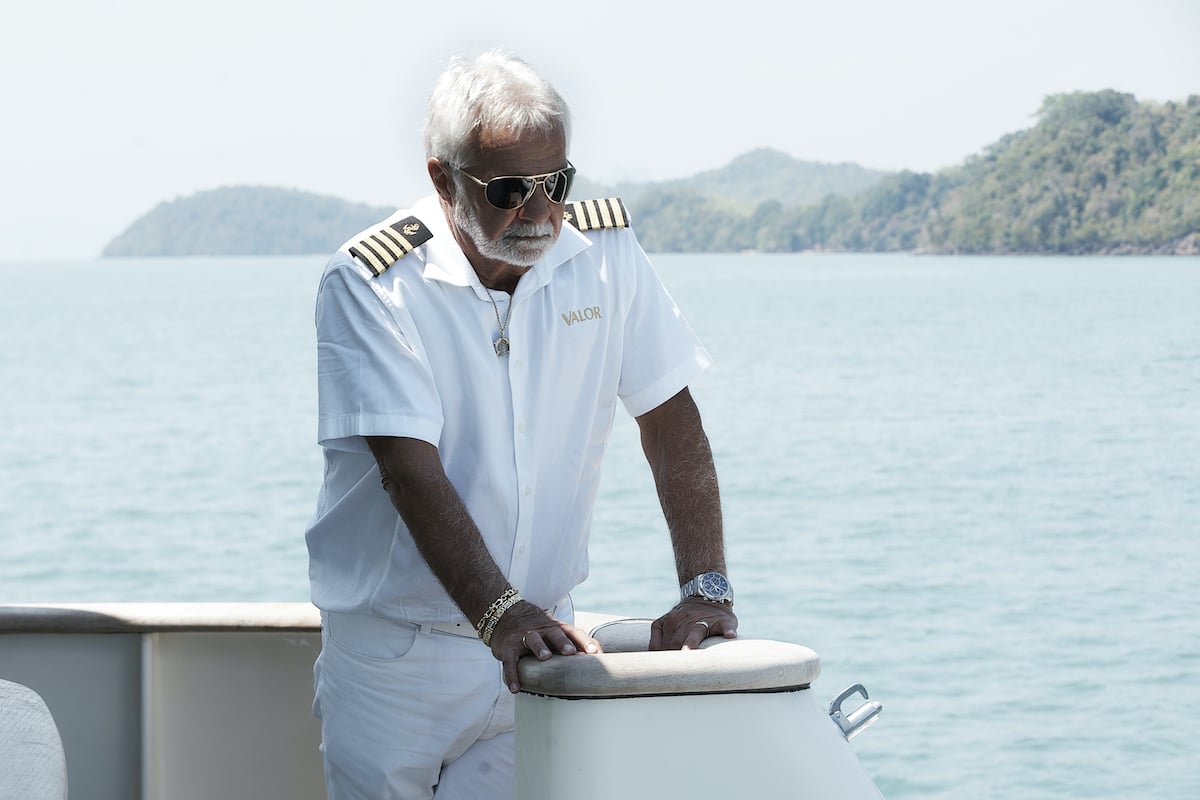 While admittedly green, Coopersmith has struggled to meet the demands of yachting, which seemingly puts his job in jeopardy. Bosun Eddie Lucas has tried to be patient with Coopersmith but was steamed when he realized Coopersmith decided to take a long nap when everyone was cleaning the boat.
At the same time, Coopersmith is frustrated with himself and regrets the nap. He shared that he's always been a high achiever so he can't understand why he isn't assimilating to the job.
"I know I messed up a couple times like napping and not preparing myself for this job," he wrote in his journal during a recent episode. "I know I have the knowledge. When I was a senior in high school I was always the kid that sat at the front of the classroom and scored high grades. I'm a smart person. I know I am. I don't know what I'm doing in this job. And that's something that makes me feel really insecure."
Captain Lee isn't sure Shane Coopersmith is going to make it the full season
Rosbach said that Coopersmith's nap was a bad idea, especially since the deckhand struggled with basic seamanship.
"Shane did you and Elizabeth go to different schools together," Rosbach wrote in his blog. "Let just recap the last couple of days. You are caught sleeping during the day when everyone else is working, you have trouble with the simple knots, and it's a bowline, not a boatline, then you leave the laz door open, after Izzy told you before she went down, to make sure you close the laz door. We have 100K worth of toys in there that could be gone in a half an hr.'s time and you don't close the door."
"To say that I am not pleased would be an understatement," he added. "I really hope you can pull it together, because right now, I'm not optimistic, but we shall see." 
Shane Coopersmith reveals the real reason why he did the show
Coopersmith started the season by taking time to replace the plastic straws on the boat with paper straws. Instead of helping on deck, Coopersmith dashed to his cabin where he brought his own stash of paper straws. He returned to the boat's bar where he swapped out the straws.
He also talked about sustainability, sharing that he studied environmental science in college. A viewer commented on his Instagram about loving Coopersmith's dedication to the environment. That's when Coopersmith admitted he wanted to use the show as a platform. "That's my ultimate goal!! Tbh, the biggest reason why I did the show," he shared.
And while Lucas busted his chops about the nap, Coopersmith says there are no hard feelings. "Who we are on the boat/tv is Not in accurate perception of we truly are," he wrote on another Instagram post.
Learn Coopersmith's fate on Monday when Below Deck returns at 9/8c on Bravo.