'Below Deck': Captain Lee Recounts Breakdowns, Breakups, and a Bombshell Season
Despite Below Deck Season 8 ending with the beginning of the pandemic, Captain Lee Rosbach reminded fans of the crazy pandemonium that occurred throughout the season.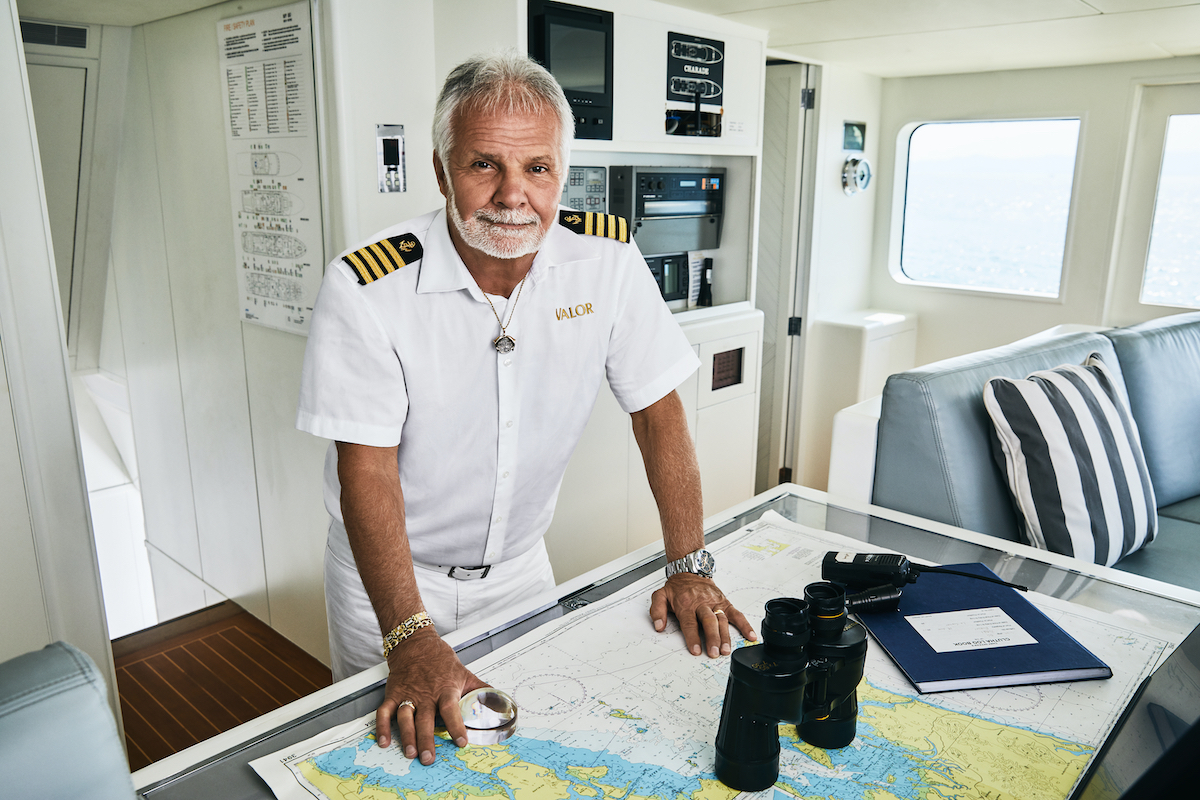 Top of mind for fans was the pandemic fallout and Elizabeth Frankini's firing. But Rosbach took a trip down memory lane, reminding fans of exactly how insane the season was for the crew and the fans.
The season started with a bang
"We've had a bit of it all on this season," he shared in his final blog for season 8. The season began with Rosbach in the hospital. He fell and broke his ribs so he wasn't on the boat when bosun Eddie Lucas arrived. In fact, Rosbach wasn't entirely sure he'd make it for the season if the damage was serious.
Thankfully, Rosbach was able to film, albeit being in pain. But he began his blog with Avery Russell's departure during the first episode. Russell was going to be the golden deckhand for Lucas. But he received a call from his mother that his grandmother was very ill. So he left the boat before the first episode ended.
RELATED: 'Below Deck': Eddie Lucas Admits He Wondered, 'What Have I Done?' When Filming Started
"We lost a crewmate day one, our Chief Stew had a breakdown day one," Rosbach recounted. Chief stew Francesca Rubi ended up in tears in the wheelhouse. She was exhausted and broke down.
But wait, it gets better (or worse)
Fans likely recall the moment when chef Rachel Hargrove was so overwhelmed by a preference sheet, she was prepared to walk off the boat. She told Rosbach to "go f**k yourself" when he suggested she give it a try. And she actually quit – for about a day. "We had a Chef walk 12 hr.'s before a charter boarded," Rosbach recalled. Thankfully, Hargrove returned and impressed the guests (and Rosbach) for the rest of the season.
Rosbach then pivoted to issues the interior team had with Frankini. She was cleaning with a mixture of bleach and soap, which caused the interior team to feel sick. "We had a deadly mixture of bleach and ammonia creating a toxic environment," he continued. "A boatmance, a firing or two, a pandemic, and we almost made it all the way thru."
RELATED: 'Below Deck': Are Kate Chastain and Josiah Carter Finally Rekindling Their Friendship?
Frankini and deckhand James Hough had a boatmance that ended when Hough iced her out during her birthday. Rosbach fired Frankini and also deckhand Shane Coopersmith. Rosbach forgot to list Delores Flora, the guest who he booted off the boat mid-charter when she went swimming at night while drunk.
"It was so close and yet so far away," Rosbach wrote. "I think we made the right call for everyone involved in calling it early. People were concerned for their families and that is where everyone needed to be at that point in time including me. Home, taking care of our families." 
The Below Deck Season 8 reunion kicks off on Monday, Feb. 22 at 9/8c on Bravo.