'Below Deck': Captain Lee Reveals the 1 Person He's Bunked With on a Superyacht
Captain Lee Rosbach from Below Deck doesn't have to share a cabin with another crew member, but he recently revealed a crew member he bunked with once in the past – his wife!
Below Deck viewers noticed that Captain Glenn Shephard from Below Deck Sailing Yacht always gets a roommate on the sailing yacht. While motoryacht captains get their own cabin, Captain Lee said his wife Mary Anne was in his cabin when she was a chief stew. In fact, Captain Lee shared that Mary Anne was the only crew member he's ever hooked up with too.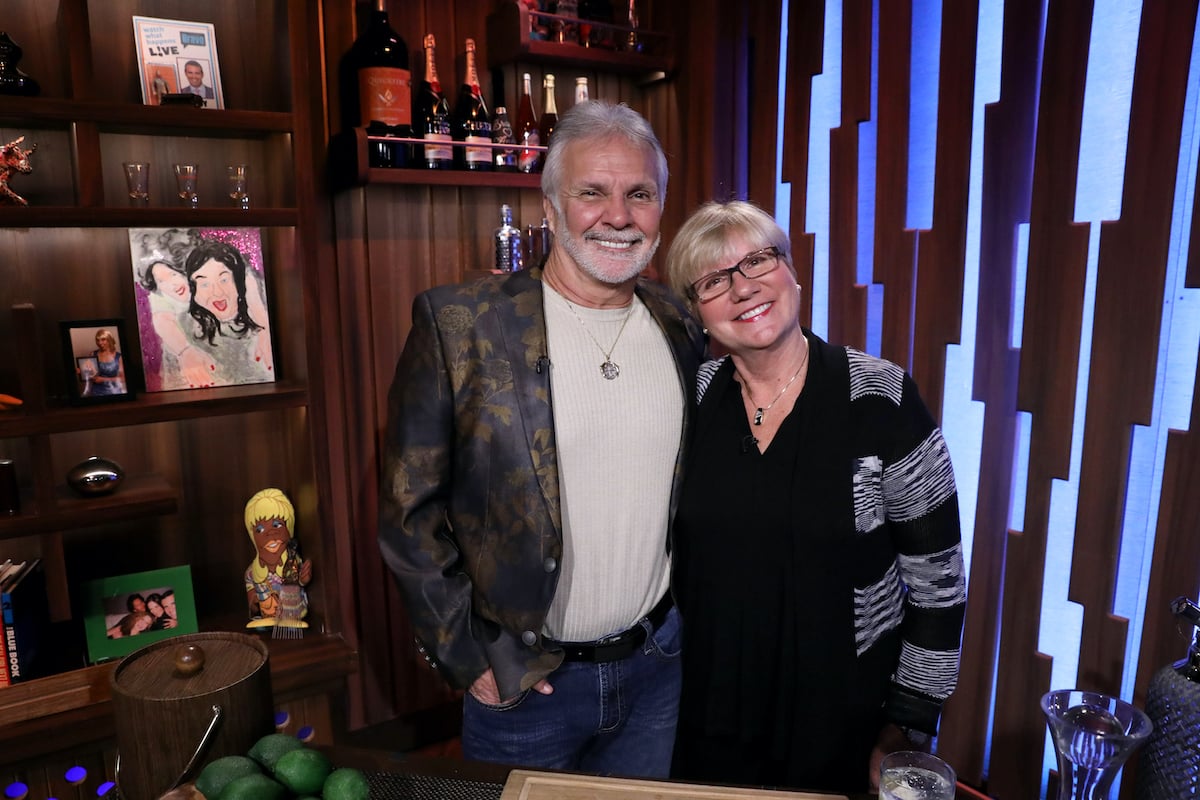 Did Captain Lee and Mary Anne meet in yachting?
Captain Lee joked about how he had hooked up with a crew member in the past. "Yes, my wife," Captain Lee said in response to the question during an appearance on Watch What Happens Live with Andy Cohen. "She was my chief stew. And the only one."
Although Mary Anne is the only crew member Captain Lee has hooked up with, the two did not meet in yachting. The couple recounted their love story when she visited the crew during season 5.
"We all went out one night and I met Lee but he doesn't remember me," Mary Anne laughed during dinner with the crew. Of course Captain Lee looked pretty uncomfortable. "How can you hold me responsible for something I don't remember," he wondered. "That's not fair."
Captain Lee then turned to Nico Scholly and shared his insight into a happy marriage. "For a relationship to last a long time you have to work at it," he shared. "I care more about making her happy than what I want for myself. If she's got a smile on her face my day is complete." 
Chef Ben and Kate Chastain offer their views of Captain Lee and Mary Anne's love story
Former chief stew Kate Chastain told Bravo's The Daily Dish, Captain Lee and Mary Anne's love story is inspiring.  "Captain Lee doesn't change at all when he's around his wife," she remarked. "At first I was like, 'I mean, you could be a little more romantic.' But I actually think it's kind of sweet because it truly shows that she's his best friend. They're just friends, they're buddies, and they're cute."
Chastain also recounted something chef Ben Robinson observed about the couple. "Chef Ben [Robinson] pointed this out to me a couple of years ago, and I didn't really get it or agree at the time, but I do now," Chastain recounted. "He's like, 'They're like the same person, Captain Lee and his wife.' I think they've been together so long, and they're such, kind of like when you notice people start looking like their dogs. But Captain Lee and his wife have kind of been together so long that they are kind of like one. It's sweet."