'Below Deck': Captain Lee Says 'Some of the Crew Just Keep Shooting Themselves in the Foot'
The writing seems to be on the wall for a few of the crew members from Below Deck. The episode ended with deckhand Shane Coopersmith being called to meet with Captain Lee Rosbach after a series of errors.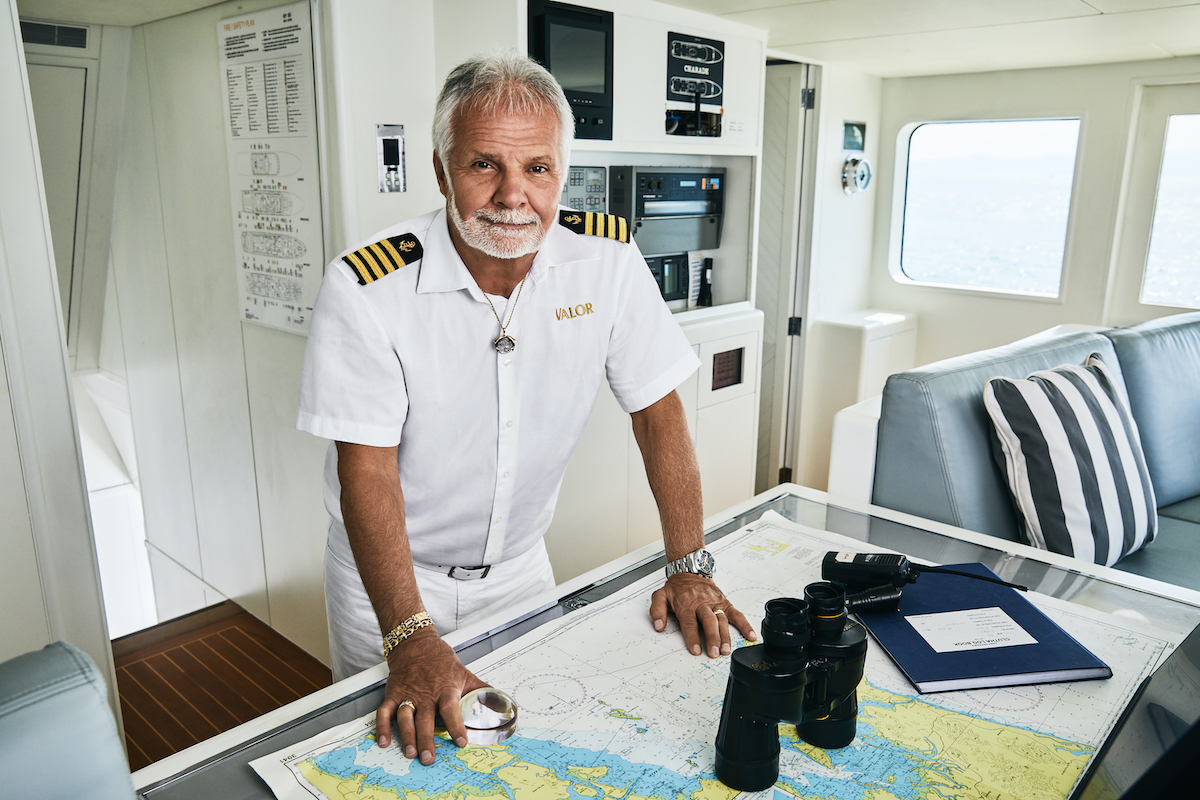 Also, chief stew Francesca Rubi appears to be at a breaking point with second stew Elizabeth Frankini. Rubi feels as though Frankini has her head in the clouds and, like bosun Eddie Lucas with Coopersmith, is having to work double-time to make up for her performance.
Rosbach usually addresses each crew member in his blog. But instead, he decided to offer a more general view of the entire crew, sharing that "some of the crew just keep shooting themselves in the foot." Viewers likely know which crew members he is addressing as both Coopersmith and Frankini stood out again this episode for not being entirely up to speed.
Captain Lee says he predicts a 'come to Jesus' meeting in the future
Rosbach addressed both the lack of work and (likely) James Hough's disappointment that the job wasn't as much fun.
"They say they don't want to work, would rather vaca, but then do an outstanding job," Rosbach wrote. "Given my druthers I would rather have the latter to deal with. We have some who it appears that work is getting in their way of doing what they would really rather be doing. I'm not entirely sure what that may be. All I can say is, that is why they call it work. It is something you have to do when you would rather be doing something else."
RELATED: 'Below Deck': Chef Rachel Reveals the Menu That Has Charter Guests (and Fans) In Love With Her
Rosbach also addressed the docking debacle. "And the docking this time looked like the deck crew all took a holiday all at the same time, right when we were supposed to be docking," he remarked. "It's not like we haven't done it before, but it certainly appeared that this was our first time."
"But I think this was an anomaly," he added. "I feel they will get it down. Some of the crew are progressing along nicely, some not so much. Time will tell, but the clock is definitely ticking."
Guests notice the lack of experience
Rosbach addressed how Frankini left the guests hanging and Coopersmith arrived on deck more than an hour late.
"We have people not showing up on time for their duties, we have people not even doing what they said they were going to do," he wrote. "And guests are starting to notice. If some of our crew were made to wait for service like our guests have, I just bet there would be some serious bitching."
RELATED: 'Below Deck': Eddie Lucas Reveals the Only Place on the Boat Where Crew Can Hookup (Exclusive)
"Now for some of these people, it appears they really do have two agenda's and working isn't on their current agenda," he continued. "At least not working hard nor smart. But I fear this will pass, at least one way or the other, possibly for a few of the crew. I feel that there may be a 'come to Jesus meeting' in the not-too-distant future. It's not fair for a few to carry the whole load when the load should be shared by all." 
The episode ended with Coopersmith being called to the wheelhouse after Lucas told Rosbach about Coopersmith's missteps. Will Coopersmith get a plane ticket home? Find out next Monday on Below Deck at 9/8c on Bravo.