'Below Deck': Captain Lee Shares the Heartbreaking Reason Why He Didn't Blog After the Last Episode
Captain Lee Rosbach from Below Deck didn't provide his thoughts and opinions after the latest episode, sharing that he endured a tough week and couldn't bring himself to blog.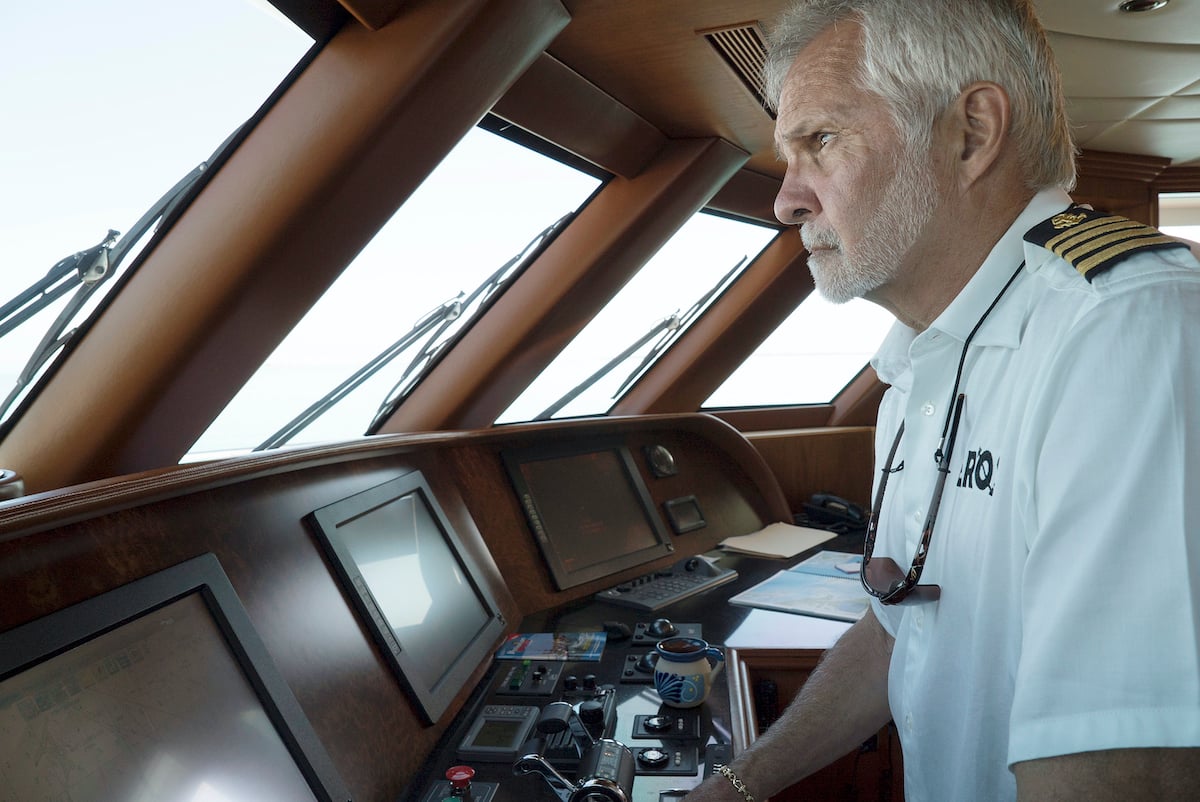 The last two episodes of the show were raw for Rosbach. Only months prior to filming season 8, Rosbach's son died from an accidental drug overdose. He shared his heartbreak with chief stew Francesca Rubi during a recent episode. But then he was immersed in it again when the Siegel family were the charter guests. David and Jackie Siegel's teenage daughter also died from a drug overdose, which they discussed on the show.
A fan asked Rosbach about his weekly blog. "It's been a tough week so if ya'll can bear with me I will be back for the finale with a blog," he shared on Twitter. "This week was just too difficult. My apologies but I'll make it up. Promise."
The Siegel family were told not to bring up Captain Lee's son
Below Deck viewers saw Jackie and David Siegel meet Rosbach in the wheelhouse where they discussed Rosbach's son. However, Jackie Siegel told Showbiz Cheat Sheet that producers told them to avoid the topic.
"In the charter they basically let you do whatever you want to do," she told Showbiz Cheat Sheet. "It's like a true charter. The only time they instructed us to do anything was before we got on the boat."
"They said the only thing that we ask is don't mention to Captain Lee anything about the loss of his son," she said. "Because it's too emotional."
But despite the instructions, David Siegel felt compelled to say something when he met Rosbach.
RELATED: 'Below Deck': Producers Told the Queen of Versailles To Avoid Breaking 1 Heartbreaking Rule (Exclusive)
"So we go on the boat and do our parade, getting on the boat. We shake hands with all the crew. And then we're shown to our staterooms. My husband [David Siegel] is like, 'Let's just look around the boat and get acclimated.'"
"So we go and we open up the doors," she continued. "He opens up a door, and all of a sudden we're on the bridge and there's Captain Lee, we just walked in on him."
The fathers connected over their losses
"My husband goes in and walks up to Captain Lee and is like, '[I'm] David Siegel' and says, 'I'm sorry about your loss,'" Jackie Siegel recounted. "Right away those were the first words out of his mouth."
"The thing is my husband's probably hurting so much inside," she said. "And man to man to [connect] with another respectable peer. To know that you're not the only one on that level of losing a child. And so all of a sudden Captain Lee, he let down his guard and they must have talked for at least like 30 minutes."
RELATED: 'Below Deck': Captain Lee Shocks With Who Was the Biggest Tipper on the Show
Rosbach had to relive the moments over the past few weeks when the episodes aired. He made a statement about seeing the footage in the previous week's blog.
The Below Deck Season 8 finale is on Monday, Feb. 15 at 9/8c on Bravo.