'Below Deck': Captain Lee Thinks Rayna and Jake's Hookup Just Set a New Record – but Did They?
Captain Lee Rosbach joked about how deckhands Rayna Lindsey and Jake Foulger may have set a new Below Deck hookup record.
Rosbach blogged about how the deckhands got cozy and kissed after the first charter, wondering if it was the fastest hookup in Below Deck history. But is it? Gary King and Sydney Zaruba from Below Deck Sailing Yacht Season 2 may have beaten them to the punch.
Captain Lee thinks this hookup set a 'Below Deck' record
Rosbach blogged about his new crew and hoped the budding boatmance doesn't blow up in the crews' faces. "I do think that you and Jake may be setting the record for a couple getting friendly quicker than I have ever seen before, but hey if it works, it works," Rosbach wrote.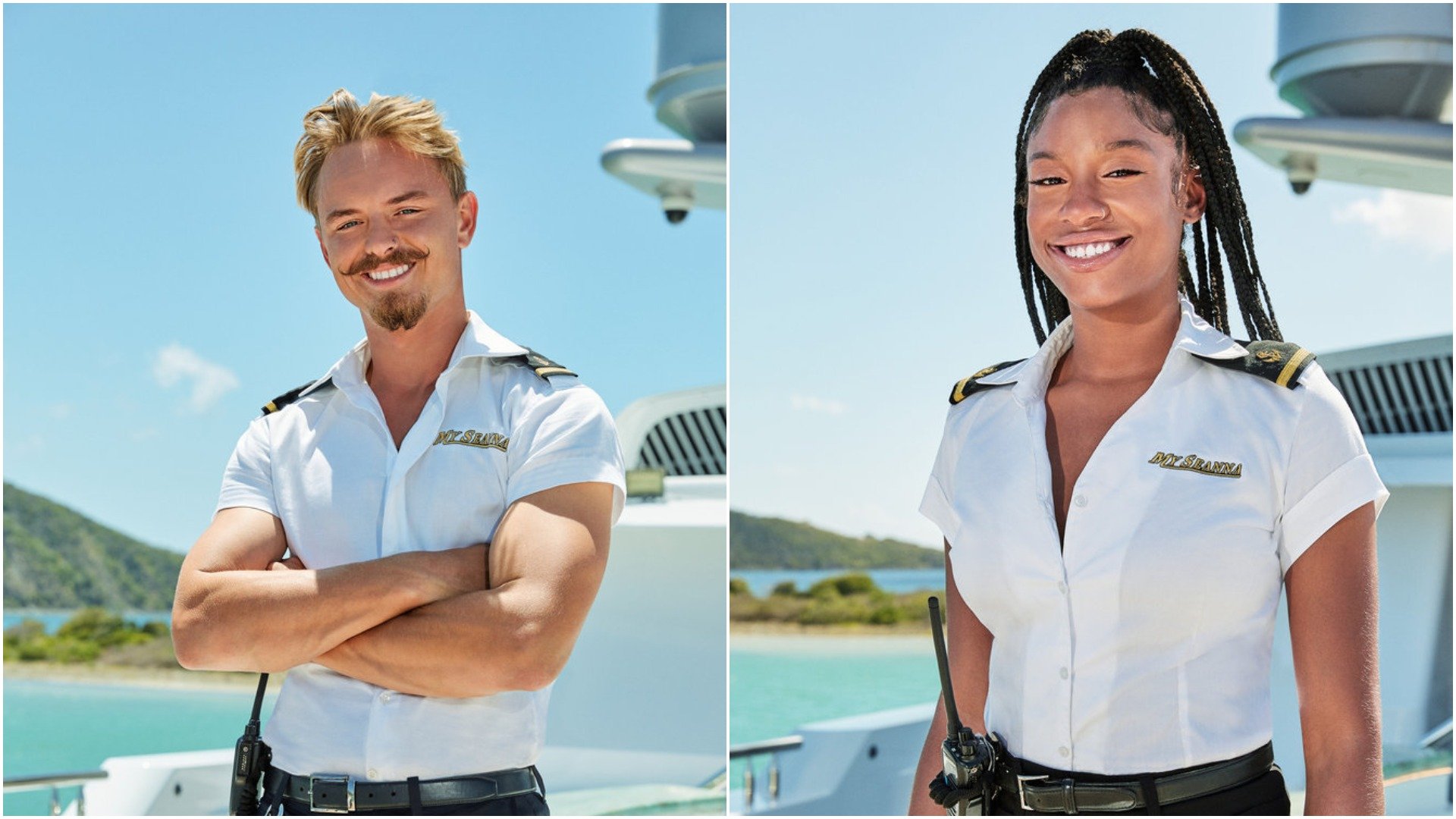 "Not sure how your other friend will take the news, but hey, I loved the look on your face when he called after your night out," he continued, referring to the phone call Lindsey took after the liplock with Fougler. "Keep on doing things the way you are, stay willing to learn, and you will have a great season and be an integral part of the team. Glad to have you aboard." 
Rosbach also shared that as long as the crew stays focused on the job, he doesn't have any issue with a little crew romance. "Jake, my, my, my, you do move quickly don't you," he penned. "You are a quick one, aren't you. Hey, like I told Rayna, if it works, it works. Now from what I've see of your work ethic, I quite like it and I hope that it does continue. As you know we don't have a bosun, nor a lead deckhand yet so there are opportunities to be had and we will see how the season progresses. So far, so good, keep it up buddy."
But another 'Below Deck' couple went even further
And while Fougler and Lindsey may have moved fast, they just shared a few kisses during that first crew night out. Zaruba and King not only hooked up after the first charter, but they also had sex, which King later regretted.
"I feel like, I did make my intentions clear to Sydney," he told E! News. During the hookup King even told Zaruba they were going to make it a one-night stand. She agreed but immediately fell for King. "Maybe I should've been more thorough with her or told her a bit straighter. I shot myself in the foot by hooking up with her."
"Things happen, you know? You put people on a boat together, things are bound to happen," he continued. "I don't ever want to be rude to someone but, I feel the only way I kind of could've got the word across was if I was kind of rude to her…Maybe hurt her feelings, which I don't like doing but, maybe that would've been the best way."
What does Captain Lee feel about boatmances?
Most of the Below Deck captains aren't opposed to boatmances – unless it interferes with the crew doing their job. "Boatmances are those things that you hope don't happen and you are powerless to prevent them," Rosbach said during an appearance on Watch What Happens Live with Andy Cohen prior to season 8. "You know they're gonna happen so you just hope they work out for the best. And when they go south, God they go south so quickly."
"Sometimes you gotta get rid of two people," he added.
Rosbach added more context during an Instagram Live with friend and producer Jaime Primak Sullivan. "It's not like you're going to stop it from happening," he said. "You can sit there and say 'don't do it' all you want, but that's not gonna happen."