'Below Deck': Captain Lee Welcomes His First Great Grandchild
Captain Lee Rosbach from Below Deck welcomed his first great-grandchild and he shared the news on Instagram. "Meet the newest addition to the family, Miss Amelia Charlotte," he shared along with a photo. Friends and fans congratulated him on the wonderful news, including several Below Deck crew.
Captain Lee says Amelia Charlotte is his first great grandchild
Fans initially thought Rosbach and his wife Mary Anne welcomed a new grandchild. But that's when he clarified the new addition was a new generation. "Sorry Ems, but you need to put great in front of that," he replied to Below Deck's Emily Warburton Adam's congratulatory note.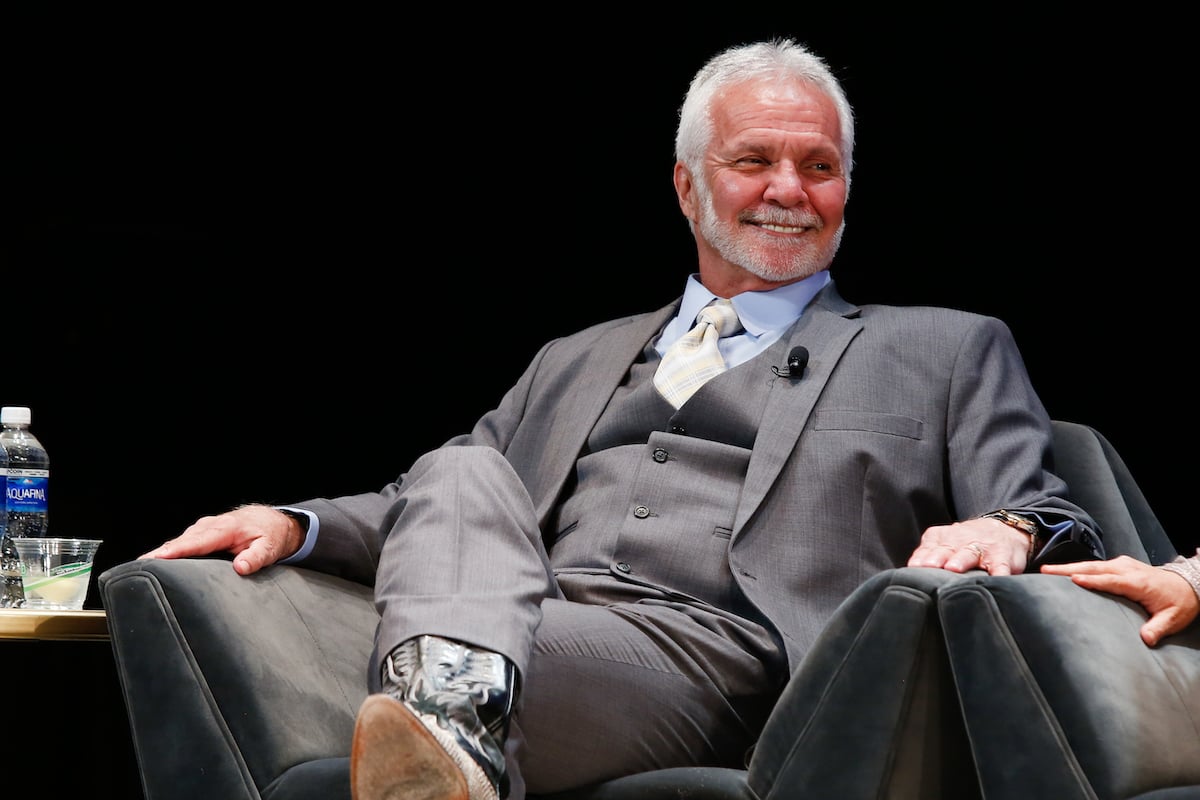 He later shared on Twitter that the baby was the first great-grandchild. "Our first Great grandchild," he tweeted when a fan asked if the baby was a grandchild. Of course, some fans couldn't believe that Rosbach could be old enough to be a great grandfather. "You don't look old enough to be a great grandpa! Congrats, she's perfect," one person commented on Instagram.
Rosbach wrote, "Great Grandpa, yup."
Captain Lee is actively involved with his grand children (and soon to be great grandchildren)
Rosbach shares photos and videos on fishing adventures or ballgames with his grandchildren. Last year he took grandson Cody fishing. "Took my grandson fishing yesterday and Cody caught this monster Goliath Grouper. Took some pics and properly released. Pretty work Cody," he posted in June 2020 along with a photo showing the massive catch.
He also shared a video of Cody at a Miami Marlin baseball game in 2019. Cody even got to see the lineup while on the field. "Grandson Cody got to do the lineup exchange at home plate. Experience of a lifetime," Rosbach shared.
Rosbach and his wife marked a special day in 2018 when his granddaughter graduated from college. "A very proud Grandfather as his granddaughter graduates from college. My bride and I are so proud of Bre, we love you sweetie," he posted along with a photo with the graduate. He also shared an adorable photo of his grandchildren who rocked captain's hats during a 2017 event. "My grand kids with me at the Marine Industry Cares Spin a thon," he wrote.
'Below Deck' is having a baby boom – of girls
Rosbach's great grandchild joins the new Below Deck babies, all girls. Hannah Ferrier from Below Deck Mediterranean gave birth to a daughter in Oct. 2020. Next, Dani Soares from Below Deck Sailing Yacht welcomed her daughter in late May. Ferrier and Soares live in Sydney, Australia, and plan to get their babies together for playdates.
Most recently Tiffany Copeland from Below Deck Mediterranean welcomed her daughter in early July and is sharing cute newborn photos on Instagram. Alli Dore from Below Deck Sailing Yacht is pregnant but has not shared if she is having a boy or a girl.
RELATED: 'Below Deck': Captain Lee Refers to Below Deck Mediterranean's Captain Sandy as a 'Trailblazer' and 'Pioneer' in Yachting