'Below Deck': Captain Lee's Absence Came Down to Film Schedule 'Timing'
Captain Lee Rosbach wants to assure fans that the "condition" he references in the Below Deck Season 9 teaser had nothing to do with coronavirus (Covid-19) and he is doing "much better." For the first time in Below Deck history, Rosbach does not begin the season with the crew. He's heard telling first mate Eddie Lucas that he has a "condition" and he won't be joining the crew when the season begins.
Captain Lee says the timing was 'screwed up' on filming 'Below Deck' Season 9
Thankfully, Rosbach revealed that whatever he was dealing with and was fleeting. "I am much better," he told E! News. "The timing was mainly screwed up. Because we have such a tight shooting schedule, it was imperative that the guests' charters start and end on time so it didn't have a domino effect and impact every charter after that."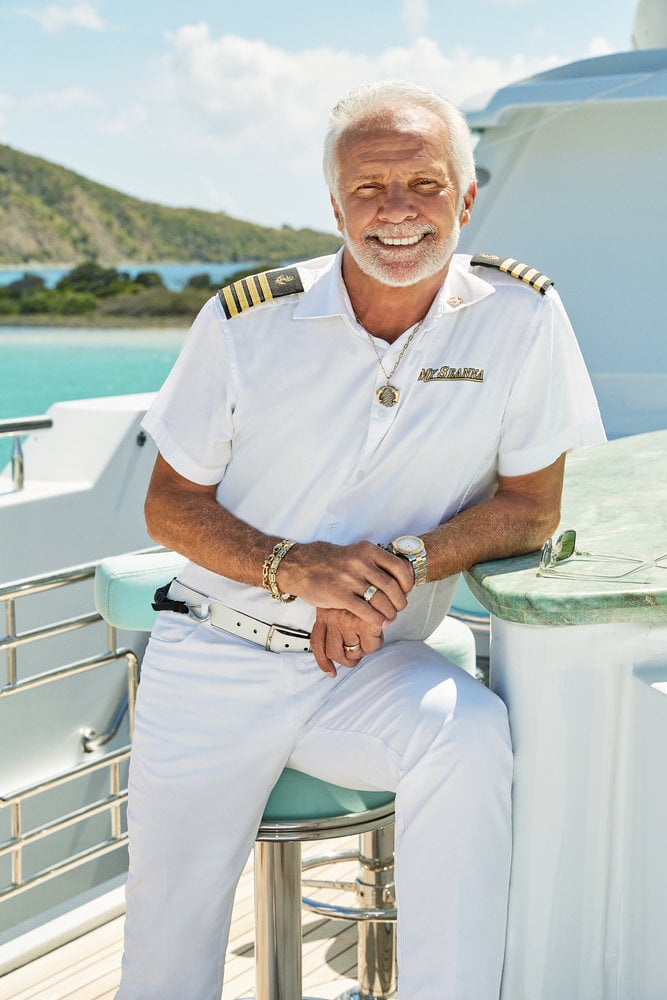 He added, "It was a totally unique year. It's unlike any other season that we've had, and I really enjoyed it." 
Captain Lee was excited to return to 'Below Deck' Season 9
But, he noted the changes made to the series this year. "There was just a lot of different things this year, because of the circumstances in which we had to film," Rosbach said. "A lot of things that we're used to doing, we couldn't do because we had to stay within the confines of our bubble because of Covid, so we had to improvise in some situations, which is not a bad thing. Sometimes you can improvise and get extremely creative, which I like to think we're pretty good at."
RELATED: 'Below Deck': Kate Chastain Reveals What She Really Thinks of New Chief Stew Heather Chase
Captain Sean Meagher stepped in for Rosbach. He was the charter captain for My Seanna and even helped to broker the sale of the yacht. Rosbach said he was thrilled when he was finally able to return to the boat this season. "It really felt good to get back on the water," he remarked. "When I finally got on board, I was the happiest guy in the world."
Captain Lee almost didn't begin 'Below Deck' Season 8 when he broke his ribs before the season started
Rosbach almost didn't begin last season with the crew on Below Deck Season 8. He fell in the shower before the crew arrived and went to the hospital because he had broken his ribs. Lucas had returned after five seasons only to find an empty boat. Lucas gets Rosbach on the phone only to learn that if the damage was extensive, Rosbach would not be joining them for the season. Thankfully, Rosbach was able to return to the boat before the first charter, albeit in horrific pain.
He recalled to E! News that he did "[his] damndest" to get checked out quickly at the hospital so he could return to the boat. Rosbach said the crew did an amazing job on their own. "It spoke volumes of the crew," he remarked. "I mean, nobody knows each other, they're all getting on board, nobody knows who, what, where."
RELATED: 'Below Deck' Producer and Cast Reveal the 5 Secrets Behind Creating the Hit Series
But he insisted that he would not have returned if he was physically constrained. "You have to be able to certainly ascertain what your physical capabilities are," he explained. "Given the fact, you may be called on an emergency situation, 'Can I perform?' As a captain, you make that judgment call and that's yours and yours alone. There's no one else there to relieve you of command."