'Below Deck': Captain Lee's 'Bitter' Comment to Rob Phillips Is Met With A Joke About a 'Micro Hose'
Captain Lee Rosbach from Below Deck was clearly annoyed when deckhand Rob Phillips groused at Isabelle "Izzy" Wouters about her promotion to lead deckhand. And while Rosbach's tweet was meant to take Phillips down a notch, Phillips's response took a little air out of the shade.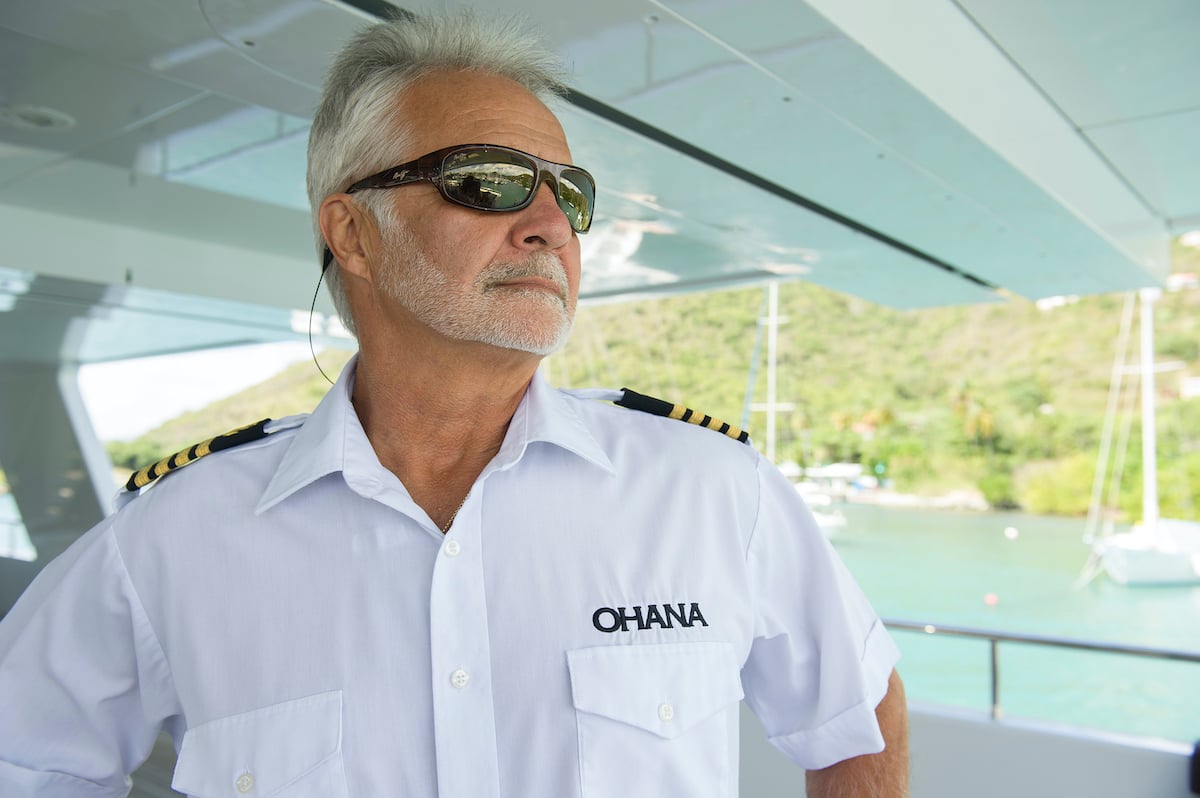 Phillips commented that Wouters wasn't exactly promoted to captain but rather to lead shammy. "Rob, bitter much, no it wasn't Captain, but it was a promotion, and she got it and guess what, you didn't. Hmmmm," Rosbach tweeted during the episode.
And while Phillips seemed annoyed during the episode, he tried to lighten the situation on Twitter. "Not bitter at all Cap," he replied. "Just not used to having my micro hose managed, I mean hose micro managed. 3 people and that aft deck is crowded."
Rob Phillips later owned his comments about Izzy Wouters' 'Below Deck' promotion
Wouters said Phillips constantly told her to say "please" when she asked him to do anything, which was "kind of unnecessary," she said during the Below Deck After Show. Adding, Phillips wouldn't have reacted that way if it were James Hough or Eddie Lucas giving the direction.
Phillips clutched his ribs when he heard the "lead shammy" remark repeated to him. While he said he had a fractured rib, he expressed remorse for the comment. "It seems unfair that I would put that added pressure on Izzy," he said. "Saying something that is derogatory in her new position in any way whatsoever."
RELATED: 'Below Deck': Was Season 4 Chef Ben's Last Because Captain Lee Wanted to Fire Him?
"Because she is a hard worker," he added. "She does take what she does seriously. But in the seriousness that she added to her job, and her personality, she's left room for us to take the piss. And we might have done that … a little bit."
But Wouters eventually just concluded, "You're a d**k. That's not a nice thing to say."
Izzy Wouters and Rob Phillips may not be able to hash it out at the 'Below Deck' Season 8 reunion
Unfortunately, Phillips isn't likely to be at the virtual reunion this year. Phillips shared on Instagram that he was heading into a cyclone while he was camping in Fiji. He tried to use a satellite phone to call into the Below Deck reunion, but apparently, it wasn't going to work.
"There was an attempt, hiding behind a palm tree with a satellite phone to call into the #belowdeck reunion," he captioned his video.
RELATED: 'Below Deck': Anastasia Surmava From 'Below Deck Med' Says 'Breakfast Is Easiest' but the Crew Disagrees
"As we board up for the second cyclone of the season you already have to choose what side of town you're on," he wrote. "Rivers are flooded, bridges are being shut and the network is up and down. The kids who have to cross rivers every day to get to school and the markets have been swimming across muddy rapids since the last Cyclone."
"I'm trying to call into the Below Deck reunion show," Phillips said in the video. "From the [satellite] phone because the network's down. The power's about to go out and the cyclone is just rolling through. But I don't think this is gonna work. I don't think anything is gonna work today."