'Below Deck': Captain Sean Reveals the Jaw-Dropping Tip Amounts He's Received – Did Captain Lee Tip Him This Season?
Captain Lee Rosbach said he definitely gave Captain Sean Meagher a tip for kicking off the charter season on Below Deck, but it was likely a small drop in the bucket for Meagher.
Meagher recently revealed the shocking amount of money he and his crew have received – mainly in tips – which offers some perspective on Below Deck tips. But it also may explain why former deckhand Rhylee Gerber demanded to know why she wasn't tipped for working a portion of a charter on Below Deck Season 7.
Captain Sean from 'Below Deck' said he's had junior stews make $200,000 a year
Meagher told Showbiz Cheat Sheet he's been on charters where the crew could amass enough cash for a fat downpayment on a house. "I had junior stews on that boat, this is back in 2006, making like $200,000 a year," he revealed. "And most of that was in tips. We killed it on that boat."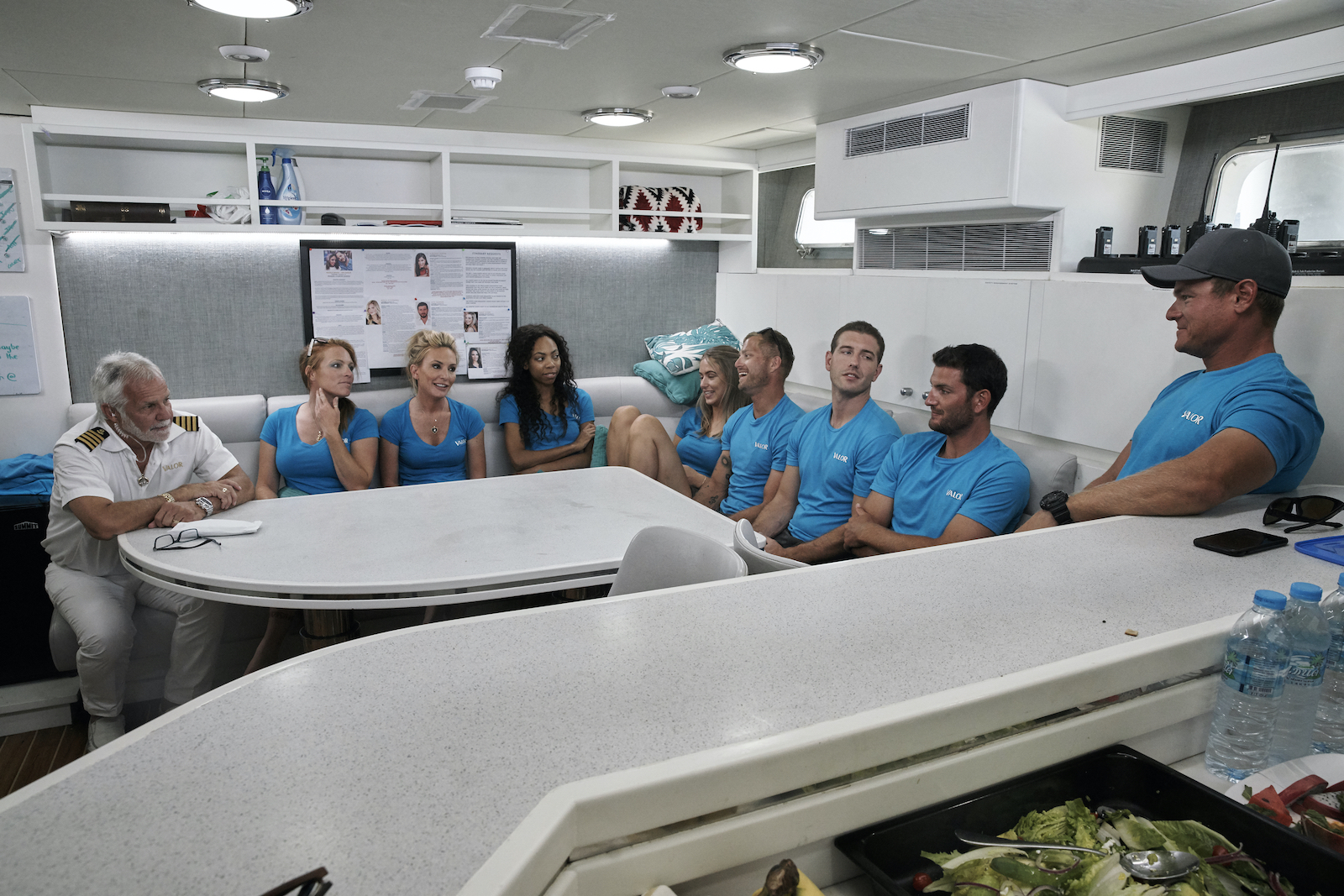 "So that's why when these guys talk about tips like I chuckle to myself because it's like you guys don't freaking know what real tips are," he said. "Biggest tip I ever got was $82,000 for a 10-day charter that cost $150,000. Like if I don't pull 20%, I did something wrong."
Other Below Deck crew members backed up this assertion. João Franco told Showbiz Cheat Sheet in 2019 that it wasn't uncommon to make about $45,000 in tips. "On charter boats, tips can be as much as €4,000 per person, per week and in some cases even more," he said. "We've heard of crew members that rack up €40,000 in a summer season each, just on tips!" That's close to $45,000 U.S. dollars.
Captain Lee said everyone gets a tip, including the captain
Even though the captain isn't seen taking tip money on the show, Below Deck captains (and off-camera personnel like engineers) receive a portion of the tip. That included Meagher who departed when Rosbach arrived midway through the first charter. A fan wondered if Meagher left without a tip. "No he didn't, I gave half of my tip to him. He earned it," Rosbach replied.
Fans also wanted to know Rosbach's policy on tipping off-camera crew. "Everyone on board gets tipped even the crew of which there may be up to 3 get tipped. Everyone shares," he clarified. Rosbach has addressed the question in the past. During Below Deck Season 8 another fan wondered who received a tip if that included the captain. "I do indeed share," Rosbach replied to a fan on Twitter. "We all do, even the crew you don't see." 
Why didn't Rhylee Gerber receive a portion of the tip on 'Below Deck' Season 7?
Like Meagher, Gerber also worked a portion of a charter on Below Deck Season 7, so why wasn't she tipped? Rosbach addressed why she wasn't given a tip. "Rhylee didn't get a part of the tip because she wasn't even on board a full 24 hrs of the charter," he tweeted in response to a Below Deck fan's question. "Tanner got sick while working and I didn't need him infecting everyone. I told her that n she still agreed to it, no one stood up for her more than I did. Won't comment again on this."
Gerber was frustrated when she realized deckhands who did not work at all during a charter were tipped. "And I see the episode prior where Tanner's out," she said on the Side Piece with Melissa Pfeister podcast. "Because he has a severe case of diarrhea and is sent to his cabin. [Rosbach is] like, 'Here's a full cut of tips.' Even he sat out the whole f**king charter. And Tanner was like, 'Oh no, I can't accept it.' And Lee says, 'I wouldn't have it any other way.' Literally on f**king camera."