Below Deck Captains Reveal Their Wildest Charter Guests – With a Few Surprises
Captain Lee Rosbach from Below Deck, Captain Glenn Shephard from Below Deck Sailing Yacht, and Captain Sandy Yawn from Below Deck Mediterranean shared which charter guests left the biggest impressions.
For Rosbach, Timothy Sykes continues to hold the dubious title of "douche." "I think one of my most memorable was Timothy Sykes," Rosbach said during the Bravo YouTube Below Deck Captains discussion. "Because he was just such a douche. It's nothing I haven't said to his face" Cameras flashed back to Sykes complaining about the Internet. But Rosbach, along with Yawn and Shephard had their charter guest MVPs.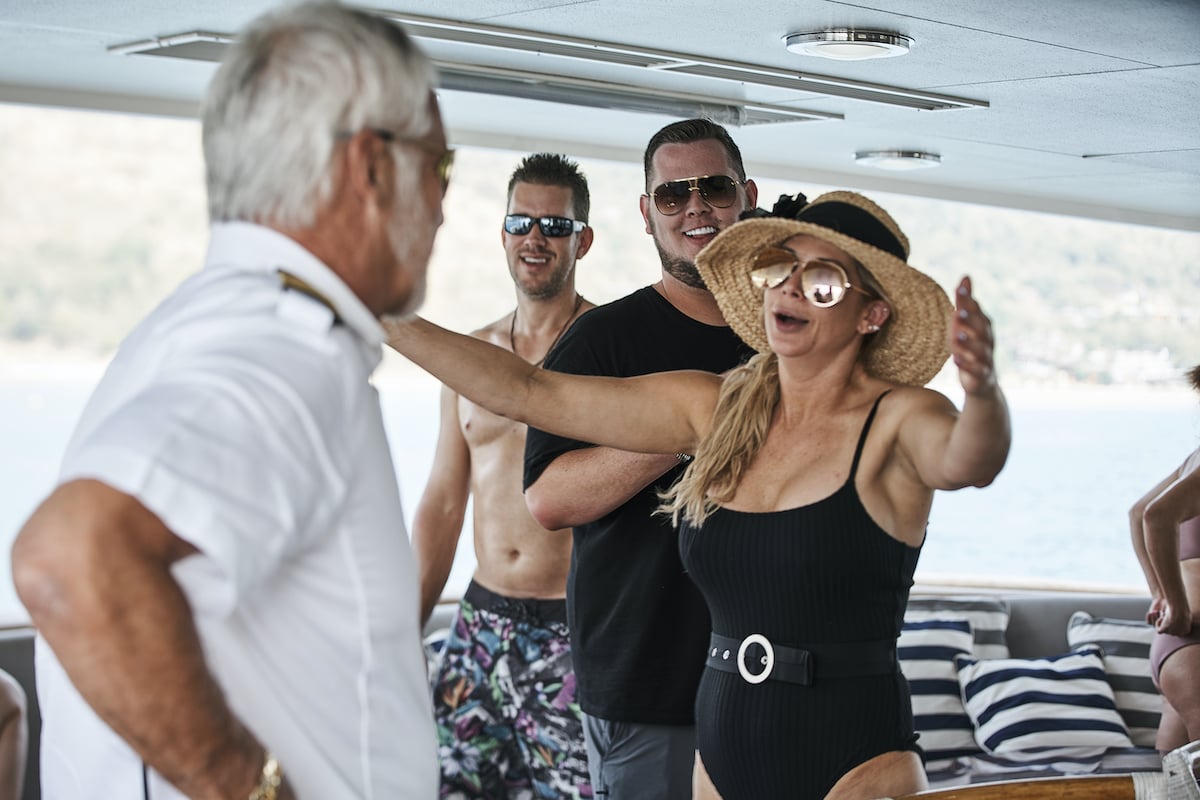 Captain Lee and Captain Sandy had a few surprises when it came to memorable guests
Rosbach then pivoted to recall the guest who brought the fun. Fans may have thought it would been his friend Steve "Foam Man" Bradley. But he said, "Leigh Anne Tuohy, it was just a great charter. Her and her husband Seany from [the film] Blind Side. They were just great. And then the Housewives from Atlanta. When they were on board they were just a lot of fun. And I went into that one thinking 'Oh Christ, they are gonna be such high maintenance. And they were gonna be over the top.' And it was just gonna go on and on and it was gonna be a charter from hell. Couldn't have been more wrong. They were just a lot of fun."
When it came to the most challenging charter for Yawn, the "nuts" women from season 3 came to mind. The first charter was a group of women who complained about everything. From the time it took to bring them a bowl of nuts to comparing chef Adam Glick's fare to dog food. "For the ones that were really terrible to the crew were the Atlanta charter," she said. "Those ladies who compared the food to dog food. That was pretty horrible. So they weren't very kind."
But on the positive side, Yawn recalled her friend Dr. Jennifer Berman as being the most fun. "I have to say Jennifer Berman because I had never been offered a vibrator," she remarked. "So the Womanizer, it's kind of like, 'Here's a gift.' Honestly, I think about that and just laugh because that's so bold. And I just thought that was kind of awkward for me. But also very funny because she takes it very seriously. Because she is a doctor." Yawn also noted the Johnny and Michelle Damon charter as being a lot of "lively" fun too.
Captain Glenn's most memorable were the viewers most memorable too
Shephard immediately turned to the most vivid group of guests this season, Barrie Drewitt-Barlow and crew. "Well, one charter that comes to mind is this season we had Barrie and Tony with a very interesting family of where the primary is proposing to his daughter's ex-boyfriend," Shephard recalled. "I don't know. It was very interesting for me, the whole dynamic of that family."
The Drewitt-Barlow party was not the most challenging for Shephard. Instead, last season's "Long Island Bros" were the "toughest" for the crew. "The toughest one would probably be the first season where we had all the guys on board," he recalled. "And they were kind of … it was like a testosterone fest, you know, and they're trying to outdo each other. Those guys kind of reminded me of my buddies when I was growing up. I had some crazy buddies, but they were a lot of work for the crew. And I think that was probably the most challenging. You know, they went out to nightclubs and came back with, you know, some girls and stuff and it was getting a bit crazy. So that was probably the toughest one."