'Below Deck' Cast Is Paid a 'Production Fee' but It Isn't Enough Money for Some Crew Members to Return
'Below Deck Sailing Yacht' producer recently said the crew is paid a 'production fee' but it may not be enough money to get some fan favorite crew members to return to the show.
Below Deck Sailing Yacht executive producer Jill Goslicky recently shared that in addition to tips and a salary, crew members also receive a "production fee."
Goslicky would not reveal how much money the crew makes, but it isn't enough for some crew members to return for additional seasons. "You know, for me, I would do another season," Kelley Johnson from Below Deck told Showbiz Cheat Sheet in Jan. "And I've been asked back. It's just the monetary [aspect]. And the stress you go through."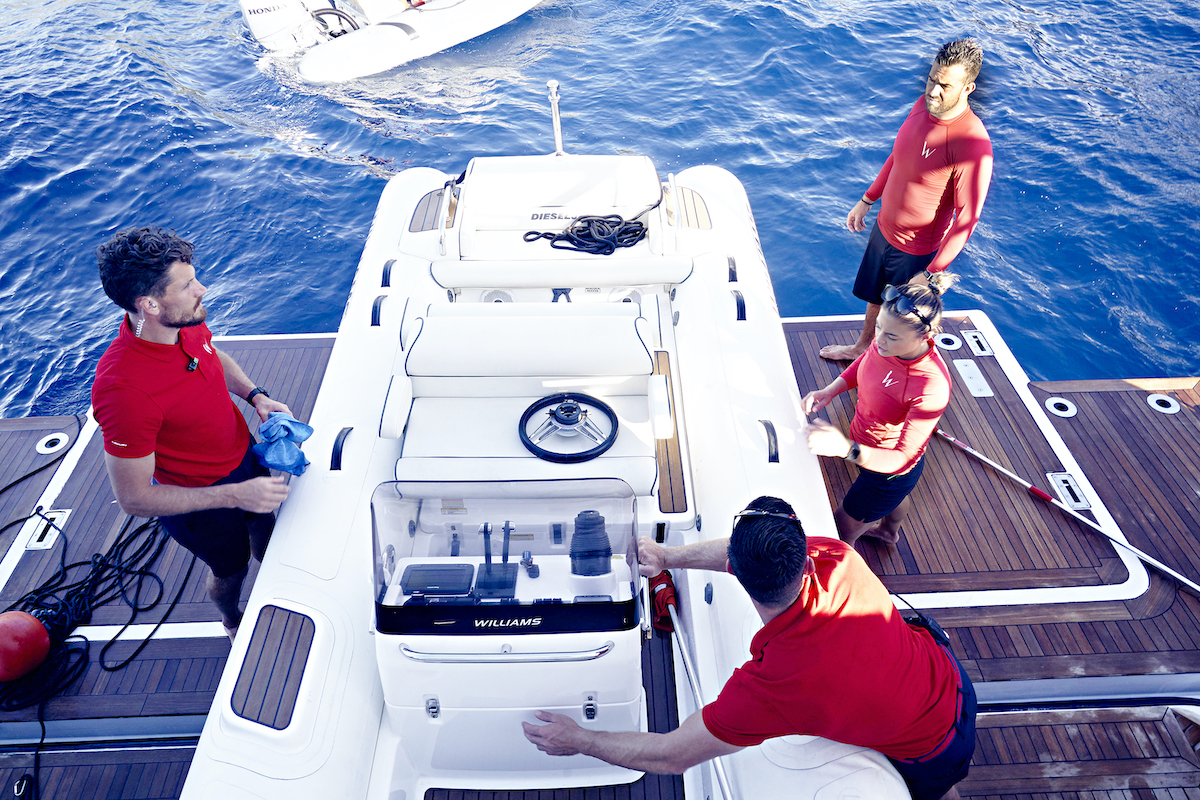 Yachting is great money, but its a little different on 'Below Deck'
Yacht crews can make an extraordinary amount of cash while working in the industry. Former chief stew Hannah Ferrier recently shared the average salary for a chief stew is about $70,000 or more a year. Tips can be even more with some yachties reporting that they've made $40,000 in tip money during a single season.
Crews are still seen making a load of cash on the series. The Below Deck Mediterranean Season 5 crew walked away with $14,292 each in tip money alone for the six-week season. And while the crew gets paid, Johnson noted that crew members have to take a leave of absence from their current job to do the show. And hope that job is still there for them when they return.
Plus, crew members have to deal with seeing the drama replay during the season a year later. Getting back on the rollercoaster ride sometimes isn't worth the fun the crew had on the show.
"And anybody that goes on this show, it doesn't matter how perfect you are. You can be the best stew on the show on the show. You can have an amazing personality and do the job fantastically," Johnson said. "No matter what you do, because you can't please everybody. For me, it's a situation of like trying to stop a waterfall with an umbrella. The negativity is just going to get you at some point."
The emotional cost is sometimes too high to return to 'Below Deck'
For most yachties, you experience the season and move on. But for the Below Deck crew, the tension or drama experienced on the boat a year ago, comes back to haunt you.
"For me, the monetary value that they pay the crew members just isn't enough for how long you have to deal with the show," Johnson remarked. "Because you're only six weeks worth of filming and then you've got, you know, the few months before it airs."
"And then you have pick up interviews and all that," he said referring to the confessionals seen throughout the season. "So it's hard to maintain a job for basically a full year."
"If the money was a little better, I would definitely go back," he asserted. "I love Captain Lee [Rosbach]. I would love to work with Eddie [Lucas] again now that he's the first officer. And so, yeah, I would do another season." Aside from the captain and chief stew, most crew members only appear for two seasons. Also, two chefs have appeared for multiple seasons too.