'Below Deck' Charter Guest Charley Walters Says He Was Told To Be Demanding With the Crew
Below Deck charter guest Charley Walters revealed that he was told to be demanding on the show, responding affirmatively to a tweet he was told to "to act like a piece of sh*t to the crew."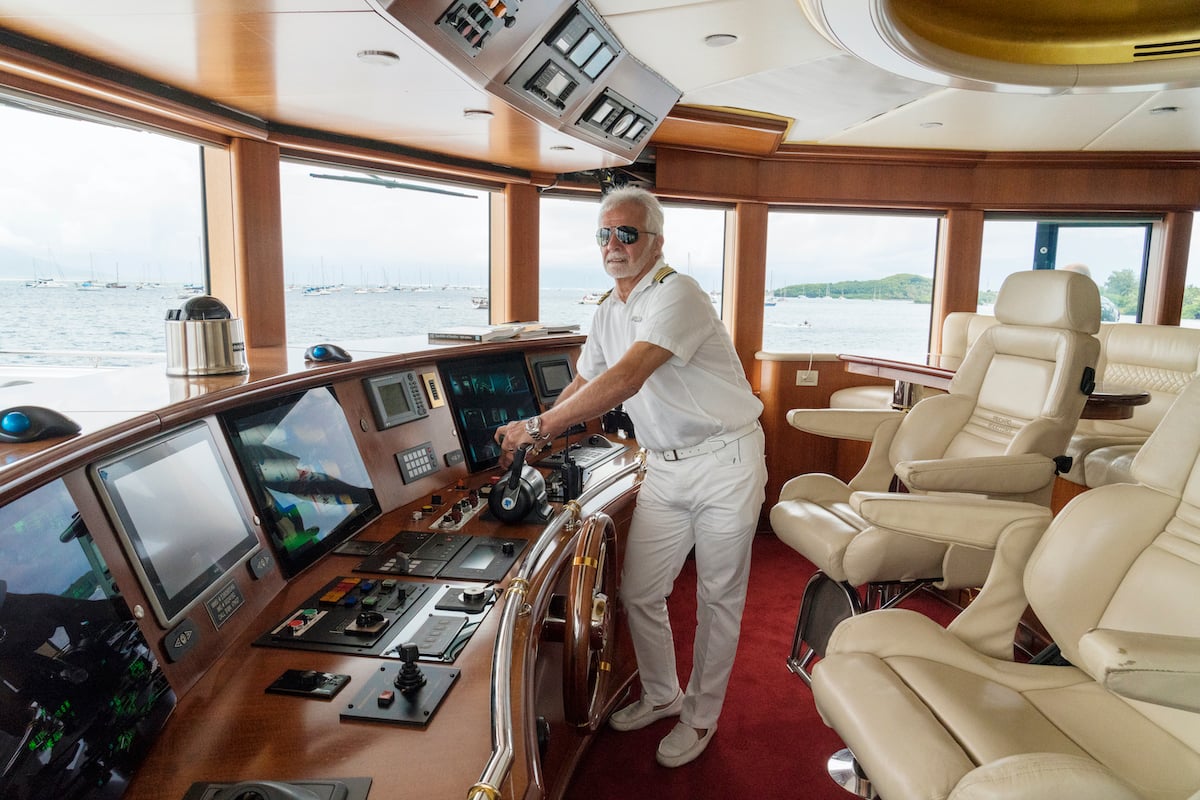 A viewer posted Walters' Twitter handle, instructing people to drag him online. "Here is the primary's Twitter. Do your thingg people!" Walters was active on Twitter during the episode reminding viewers he was "told" to be demanding.
"I'm used to this, gang," he replied on the thread. "Do you think @BravoTV has repeat guests back to play nice and be 'not demanding'? That's not what I was told!" Another person asked if [producers] "told you to act like a piece of sh*t to the crew?" Walters replied, "Correct. That's what makes the show."
Twitter unleashed on Charley Walters
Walters took it on the chin on Twitter, especially when his group complained about service, while at the same time suddenly demanding their luggage be unpacked by the crew. He also showed up in the kitchen during dinner when service wasn't moving quickly enough.
Service was impacted when chief stew Francesca Rubi had to assign Isabelle "Izzy" Wouters to unpack the guests. Walters shared on Twitter the guests did not request to have their luggage unpacked.
"This was not requested in advance but It happened on every other charter I was on," Walters tweeted. "Side note: The reason we had so much luggage is that we went from Antigua to Brazil for Carnivale following! It was a 3 week trip and the last big party before COVID hit."
The guests also made detailed breakfast requests, which seemingly broke chef Rachel Hargrove. The guests sent back some food, insisting the order was made incorrectly. But Walters defended their order. "You are told to come up with the most extravagant orders you can think of," he shared on Twitter.
Charley Walters was a good sport about the Twitter criticism
Viewers blasted Walters on Twitter, but he took it all in stride. "The fact that no one has thrown Charlie overboard," one person tweeted. Walters joked back, "That would be an awesome moment. I agree- why has no one done that!! Based on tonight's ep I should've thrown myself over."
He also explained that his group had a system with former chief stew Kate Chastain when a viewer suggested his group's demanding behavior was designed to humiliate them. "With due respect If the chief stew was the one I was used to (as i was expecting) this would've been a non-issue," he replied. "She could handle any theme party and we had a good system down."
Another person tweeted, "So you are not a high maintenance a**hole in real life? Just for the cameras?" Walters simply replied, "Exactly."
Walters suggested on Twitter that Bravo brings his group back because they generate buzz. A viewer tweeted that Walters was the worst guest ever. "That in itself is exactly what hat bravo wants u to think and say," he replied. "Thanks!" Walters later referred to himself as the "He's the Miranda Priestly of the Sea."
Below Deck is on every Monday at 9/8c on Bravo.