'Below Deck' Charter Guest Erica Rose Lashes out at Daisy Kelliher – Says She Blocked Her After Season 3
Erica Rose shaded chief stew Daisy Kelliher from 'Below Deck Sailing Yacht' over a few tweets she posted during Rose's first episode on the new season.
The Below Deck Sailing Yacht drama is heating up on land thanks to charter guest Erica Rose's responses to chief stew Daisy Kelliher's tweets.
Kelliher made it clear she wasn't thrilled to see Rose return for another charter. She tweeted about the episode and Rose lashed out at Kelliher, sharing that Kelliher blocked her after season 3. Rose then called Kelliher two-faced. For her part, Kelliher didn't take the bait but re-shared negative fan comments about the guests on her Instagram story.
Erica Rose lashed out at Daisy Kelliher
Kelliher shared that she was so upset that Rose returned, she actually cried because she wasn't mentally prepared for the charter. Many fans seemed to agree. Rose replied, "Happy we could surprise you gorgeous."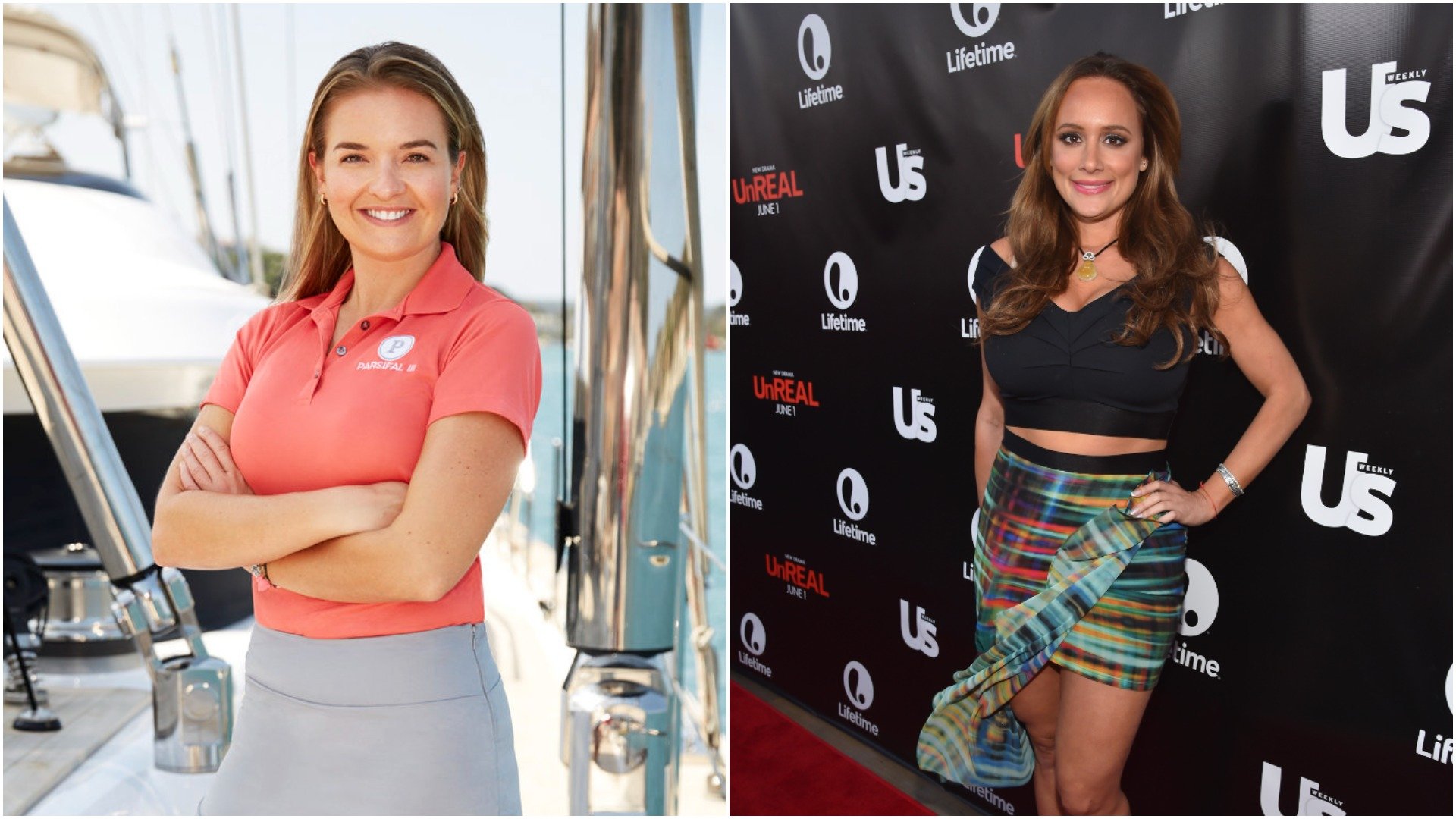 Later, during the episode, Rose tweeted a photo of Kelliher and wrote, "Love your reaction face [Daisy Kelliher]. You're good at your job even if you're literally two-faced. Keep slaying and spreading kindness." Rose added that Kelliher messaged her after she was a guest on season 2 and "even complimented my weight loss. She is def not real."
She added, "I also didn't message or keep in touch with @daisykelliher87 since this charter but she blocked me so I wouldn't have message receipts. She's v calculated. I'm going to expose the truth. And she's a low key bully to other crew members too."
'Below Deck Sailing Yacht' stew said Daisy was a great boss
Although Rose claimed Kelliher was a bully to other crew members, second stew Gabriela Barragan told Showbiz Cheat Sheet quite the opposite. Barragan said she enjoyed working with Kelliher and she was a true leader.
"I love the way Daisy trusts her team," she said. "She definitely gives you a chance. It kind of reminds me of how when I was a bartender in New York City where they throw you in and watch how you work. Sink or swim. And then you'll get respect."
"And that's how Daisy is," Barragan recalled. "She's like, you can do this and she lets you do your thing. She doesn't micromanage and she's very supportive and she's very complimentary, which is new for me. I've never had people tell me 'good job' or like, say, 'I'm so happy with our team.' She's like that. I really love that about her."
Erica Rose claims her husband was playing up to cameras
A slew of fans slammed Rose, mainly for her husband's behavior. She claimed on Twitter that he was acting and in an Instagram Live, they insisted that producers told them to complain about the food if they wanted more camera time.
She added on Twitter, "I really believe that my husband was acting and maybe I was feeding off some of his energy but truly I tried to stay positive but yeah anyone changes when there's a camera around them even the crew." Rose later added, "He was actually a theater major and he was being encouraged to say these things by the producers. These are facts."
Stay tuned because the charter is only getting started. Below Deck Sailing Yacht is on Monday at 8 ET on Bravo.