'Below Deck': Charter Guest Max Gilliam Apologizes and Says Sushi Dinner Was Producers' Idea
Below Deck charter guest Max Gilliam from the "Max and Dax's Excellent Adventure" episode apologized for his group who ate sushi off of a semi-naked model on the show.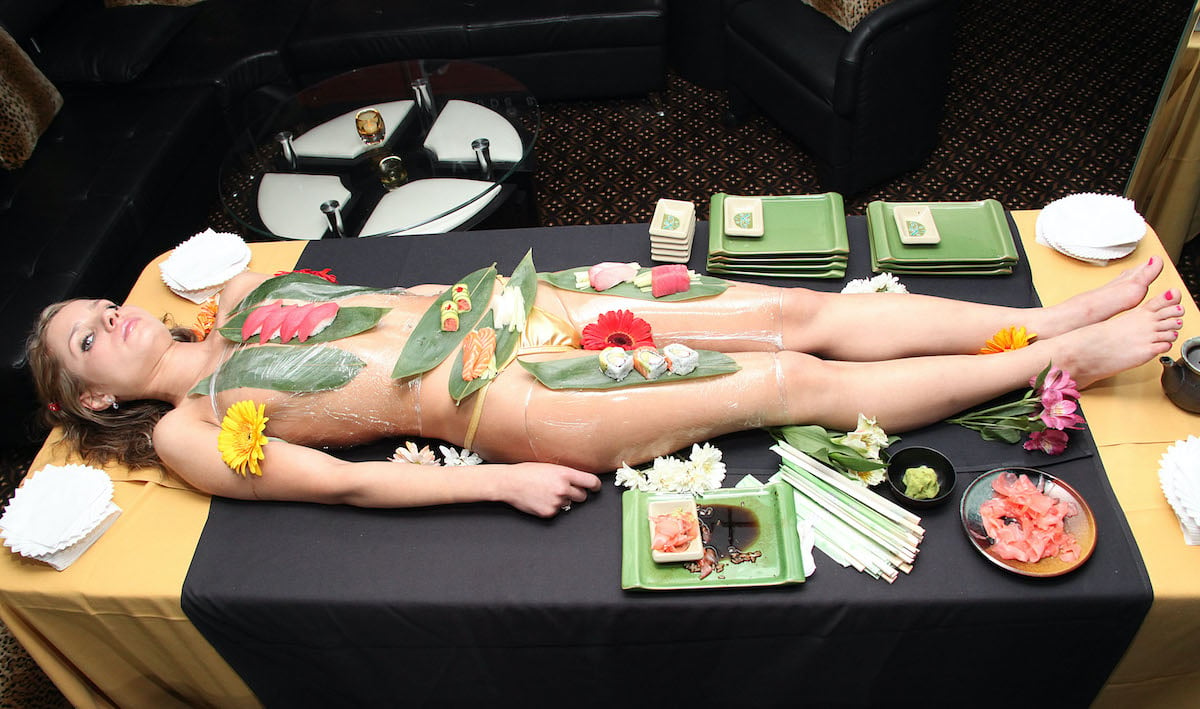 However, his apology included a statement that it was not his group's idea to eat sushi off of a semi-naked model. Rather, producers made the suggestion and the group went with it.
A local newspaper reported that Gilliam and close friend Dax Nittolo were on the show. The article, from the Las Vegas Review-Journal, also covered the sushi meal, recounting guests' reactions to the dinner.
"A world-class chef describes with painstaking detail her sushi preparation but expresses frustration her efforts may have been wasted on a group that seems far more infatuated with how it was served," the article's author stated.
Max Gilliam apologizes for 'poor judgment' but blames producers
Gilliam seemed to feel as though he needed to publicly apologize for his behavior on the show. He issued an apology, which he shared on Twitter.
"While it was not my idea nor any of my friends to eat sushi off of a model, I should have exercised better judgment and declined the idea immediately when it was brought up by producers," he wrote.
RELATED: 'Below Deck Med': Hannah Ferrier Refutes EJ Jansen's Claim She Stole His Yachting Course
"This is not a reflection of my character or the way I was raised nor a reflection of the culture of UNLV Football," he continued. "I would like to humbly move past this and focus my time and energy on our game against the University of Hawaii this weekend." Gilliam was referred to as a "star quarterback at the University of Nevada-Las Vegas" on the show.
Fans and friends wondered why Gilliam felt the need to apologize. But others insisted the group included it on their preference sheet. "Max & Jax had it on their preference sheet," one person commented on the thread. "I've watched this show and all versions of it since the beginning and this was one of the oddest, distasteful requests. Trust me, Captain Lee would not let this be a recurring thing."
Chef Rachel defends Max Gilliam
The sushi dinner may have been on the preference sheet. But Gilliam's apology reflected that producers "brought up" the idea. Chef Rachel Hargrove defended the group on Twitter. "I can't believe Max got in trouble over sushi night," she tweeted.
Adding, "Max & Dax along with the rest of their guest were lovely and very polite and courteous to the crew of [Below Deck]. I understand why some could be curious and not understand the tradition of Nyotaimori. I have posted a link for more understanding." Hargrove included a Food and Wine article that goes into detail about the practice.
RELATED: 'Below Deck': Chef Rachel Reveals an Actual Preference Sheet On Social Media
The charter group joked about the sushi model during the episode. But they did not exhibit any outlandish or crude behavior.
Below Deck is on Monday at 9/8c on Bravo.