'Below Deck' Charter Guest Tony Thornton Was Shocked by Threesome and N-Word Storylines – and What Could Have Gotten Heather Chase Fired
'Below Deck' charter guest Tony Thornton said he's a fan of the show and had no idea of the drama brewing with the crew during his charter.
Like many Below Deck charter guests, Tony and Porscha Thornton had no idea of the debauchery and tension brewing amongst the crew this season.
So when Thronton finally saw the season – he is a fan of the show – he was pretty shocked considering he had no idea some of the crew were in a love triangle and the N-word utterances were continuously plaguing the cast's morale. And while first officer Eddie Lucas recommended to Captain Lee Rosbach he fire chief stew Heather Chase for saying the N-word multiple times, Thornton said Chase did something during his charter that also could have been a fireable offense.
Tony Thornton said the N-word drama on 'Below Deck' was nuts
"It's actually quite shocking," Thronton said about the drama during an appearance on Another Below Deck Podcast. "All of the ménage à trois and twists they were having this season, we were oblivious to. We had absolutely no access to it. I mean, Rayna [Lindsey] was an angel. Eddie was Eddie. We absolutely loved Fraser [Olender]. I mean, Fraser introduces himself, he says it's Fraser like a laser. Verbatim. We loved Wes [O'Dell]. And it's really weird because you don't get to see Below Deck."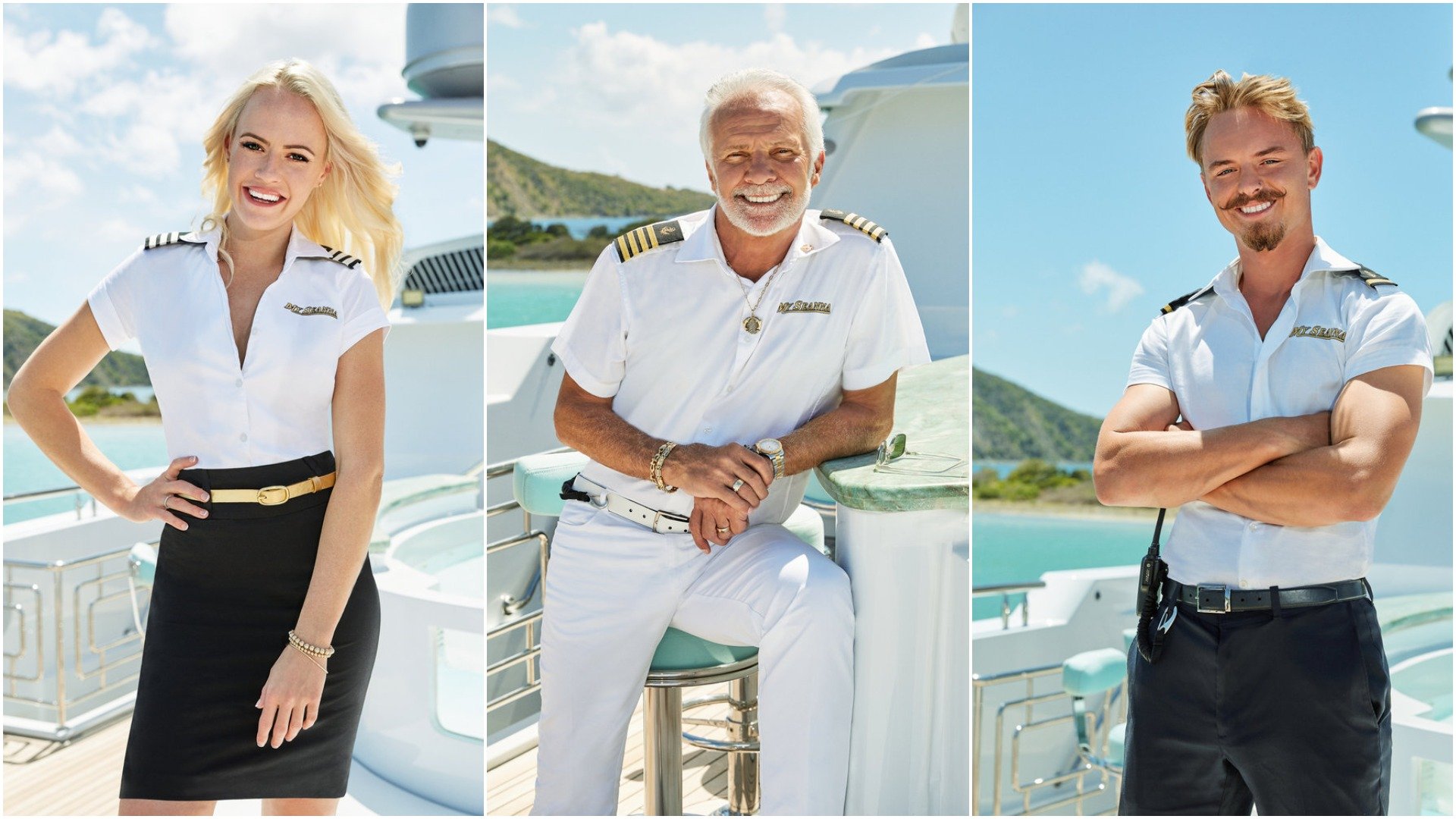 He added that producers can only show so many beach excursions to create a show. "So you got to spice it up," he said. "I mean, you know, the thing that caused this rift that has been the undercurrent around the N-word. I mean, it's just been nuts. And so, you just don't see [or] feel it."
Long before Thornton's charter, Chase said the N-word multiple times during a crew night out. Deckhand Rayna Lindsey, who is Black, called Chase out. After the incident, Lindsey said she still felt extremely uncomfortable and did not have a resolution after Chase apologized.
He also gave Jake Foulger love advice (but didn't realize he was in a love triangle on the boat)
Thornton was especially surprised to see the love triangle between Olender, Lindsey, and Jake Foulger because he and his wife were giving Foulger relationship advice when he shared he was engaged. "I mean, Jake talked to us, we were giving him love advice," Thornton recalled. "He was talking about his fiancée and how to take that next step."
When the podcast hosts joked, wondering if Foulger flirted with the guests, Thornton quipped back, "It would not be Below Deck. I would have been Tony beat his a**."
There was another reason why Heather Chase would have been fired too
And while Thornton didn't specifically comment on how Chase said the N-word, he shared that Chase's snarky remark to one of their friends on the charter could have gotten her fired on another boat.
He didn't catch the exchange until he viewed the episode, which was when Chase argued with charter guest Melissa over her preference sheet during dinner. "When you spend a crap ton of money on a megayacht, you expect decent service. And at the end of the day, Heather, with that, you know that passive-aggressive, you know, snarky, my wife called it snarky [response]. And let me be clear until I saw it on TV, I was team Heather. I'm truly a fan of Kate. So I was hoping we'd have Kate. We wanted Kate, but we got Heather so you know, it was like cool."
Thornton's wife added, "That was snarky, right?"
"We love Kate, but with that said, it was a little snarky and I've even read, and I do believe this, you know, this is a five-star mega yacht," Thornton said. "So on some yachts, Heather probably would have been fired on the spot."