'Below Deck': Chef Ben Reveals Why He Was Bartending in Florida – and How Fans Can Have Cocktails With Him at Sea (Exclusive)
Chef Ben Robinson from 'Below Deck' dished with Showbiz Cheat Sheet about a luxury cruise getaway he plans to take with fans. This will also be the first time he'll be on a cruise ship.
Chef Ben Robinson from Below Deck was recently spotted making cocktails at the Tommy Bahama Marlin Bar in Fort Lauderdale, Florida, and Showbiz Cheat Sheet learned that he was slinging drinks for a pretty exciting reason.
Robinson hasn't decided to become a bartender. Instead, he made handcrafted cocktails ahead of his luxury fan encounter aboard Virgin Voyages' Scarlet Lady. He hosted a happy hour, revealing he still had a few open spots for his "At Your Bloody Service: Chef Ben Restaurant Take Over" aboard the new ship. The experience includes cooking demonstrations, food prepared by Robinson, VIP happy hours, and endless access to the celebrity chef.
Chef Ben revealed this will be his first cruise
Robinson said despite being a Below Deck superyacht chef for years, he's never been on a cruise. "This will be my first cruise!" he laughed. "So I am looking forward to enjoying the experience with everyone."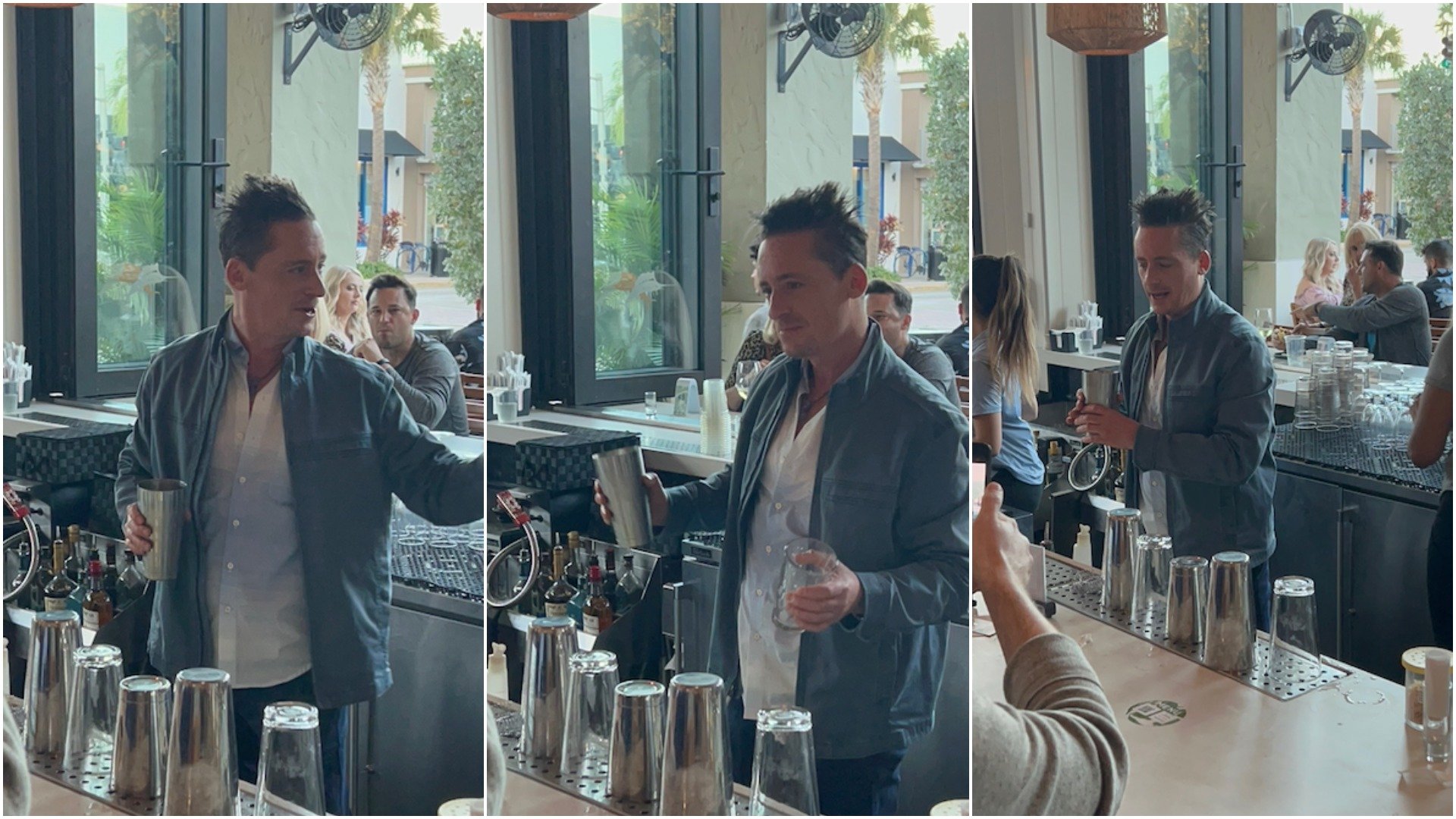 He has also been traveling and knows how the winter doldrums are starting to weigh heavily as new winter storms continue to march across the country. "We're obviously going to be cruising to Bimini in the sunshine," he envisioned. "And that time of year will bring beautiful weather along the Gulf Stream. So this cruise will wash away all of our winter blues."
Robinson looks forward to taking his maiden cruise voyage alongside fans and plans to get to know everyone during the vacation getaway. "There are so many great things to do on board," he said. "But I'll be definitely be hanging out with my group most of the time."
He could be making more drinks (along some of his signature dishes)
Below Deck fans went wild when Robinson jumped behind the bar to make his signature margarita. He shared his special recipe with Showbiz Cheat Sheet. "It was four ounces of tequila," he recalled. "And then four ounces of sour mix, and one ounce of triple sec. And then one ounce of fresh lime juice."
While Robinson crafted cocktails, he gave fans a chance to check out some of his Chef Ben merchandise, including his signature chef's knife. "After three of these margaritas, I wouldn't suggest using this knife!" he joked with fans during the Florida happy hour.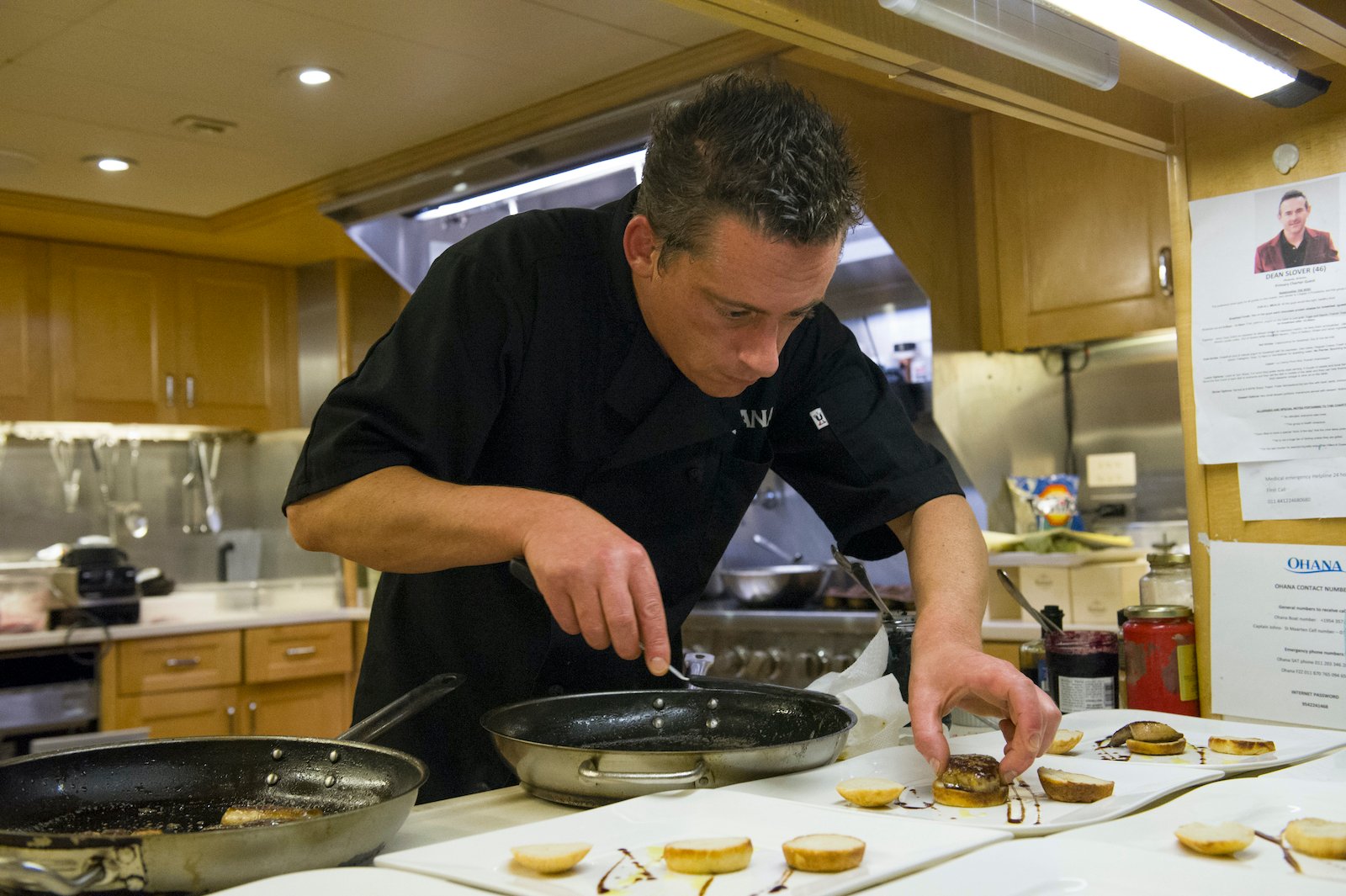 Robinson's guests on the cruise will receive a specially crafted Chef Ben 7″ Nakiri Knife and a signed Chef Ben apron. "We want every cabin to have a Chef Ben knife," he said. "Which is a really wonderful $125 beautiful knife that I spent two years in development for."
Drink, dine and chase winter blues away with Chef Ben from 'Below Deck'
Cruise guests should prepare for fun. "We're just going to have a lot of fun, and I plan to spend time with everyone," he said. "And make myself available when I'm not doing my on-stage stuff or cooking. I just want to meet everyone, and I hope that this gives us something to look forward to many, many times."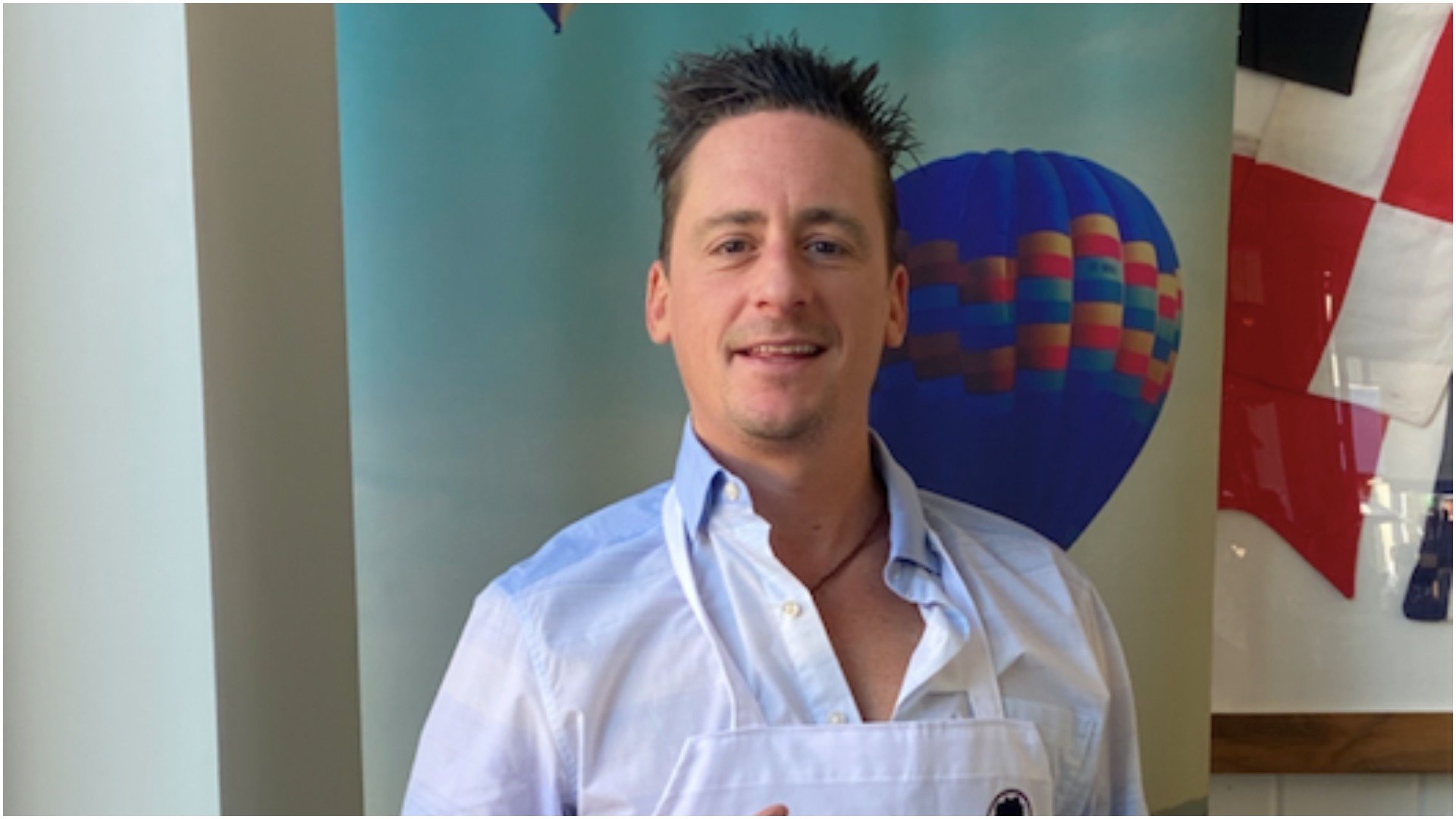 The cruise leaves from Miami, Florida on March 23, 2022 for a four-day luxury vacation. The "At Your Bloody Service: Chef Ben Restaurant Take Over" package includes a $400 bar tab and a four-course meal by Robinson. He will also host a cooking demo.
He definitely plans to treat his group like superyacht charter guests. "Our group will be dining in luxury," he said. "A gorgeous four-course lunch made by me. I'll obviously be there for prep and execution. And walking around, making sure everyone's having a good time. I really want everyone to feel like they've spent a good amount of time with me. And I'll be available at certain bars and restaurants throughout the four days."
For more package and cruise details, click here.