'Below Deck': Chef Ben Said Kate Chastain Is Good at Her Job,' but Like Most People on 'Below Deck', They're Punching Above Their Weight'
Does chef Ben Robinson from Below Deck think the crews' skills aren't up to snuff?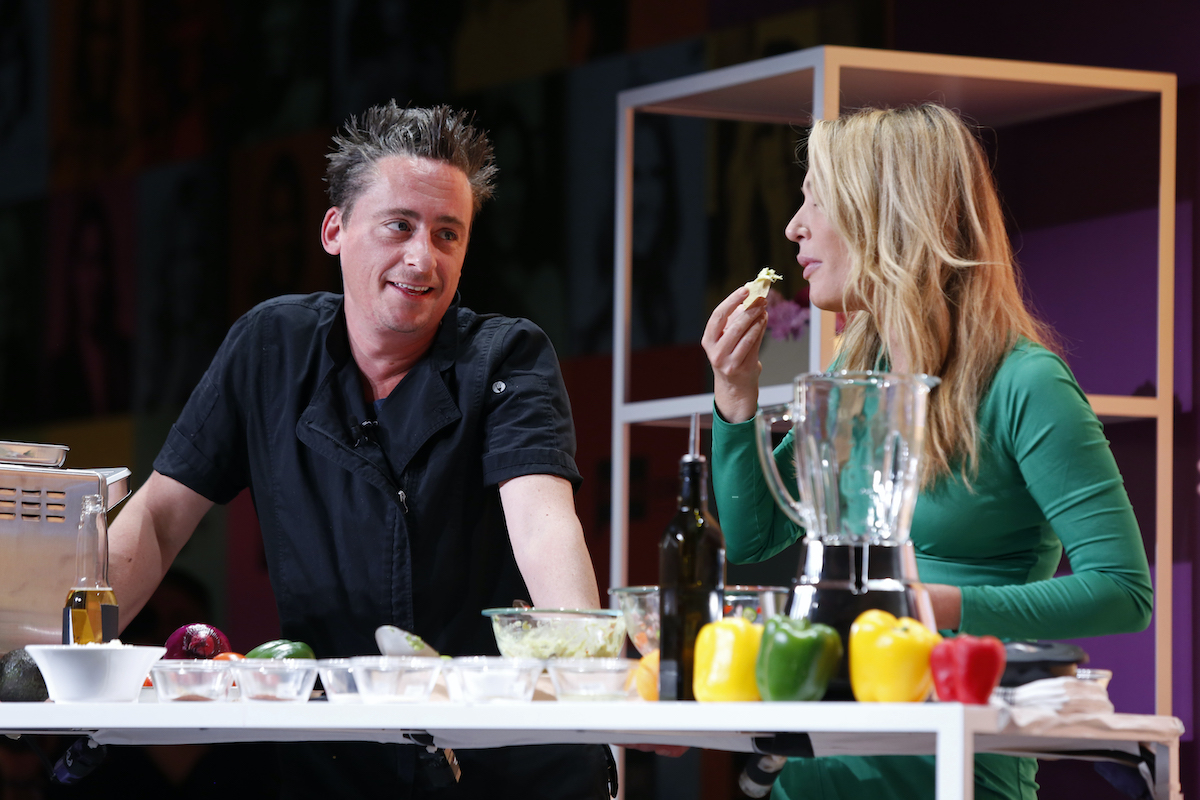 Robinson delivered some snark about the series, shading former chief stew Kate Chastain in particular. "Kate, she didn't really provide the structure that I kind of look for," he said on a UK-based talk show in September, Metro reports.
Adding, "Kate is good at her job, but like most people on Below Deck, they're punching above their weight," Robinson remarked. "They haven't had these positions ever before."
Chef Ben said he and Kate Chastain had communication problems on 'Below Deck'
While they appear to still be close friends, it's no secret that Robinson and Chastain butted heads when they worked together. "One thing with Kate is she didn't really communicate well with me," he told Bravo's The Daily Dish. "And I realize that it's not an agenda for her, but it does help me out. I think we could get over that hump, so definitely Kate."
He previously shared in 2016 that he and Chastain had a communication problem. "I think I put up with a lot more on previous seasons, and I never thought Kate was a very strong communicator," he shared with Bravo's The Daily Dish.
"And unfortunately, that is her job, to communicate with me on behalf of the guests," he added. "And I think it just really did piss me off quite a lot. It's 6:30, and I didn't know what time dinner was. It's really not that hard to sort of figure out what time dinner's gonna be and sort of [structure] the guests and let the chef know. I think I probably flew off the handle a few times. It didn't get any better. It probably made it worse, actually." 
Captain Lee and Chef Ben also had a tough last season together
Robinson did not return to Below Deck after season 4 and it could have had something to do with his relationship with Captain Lee Rosbach. Robinson was in trouble with Rosbach on more than one occasion. In fact, Rosbach said he would have fired Robinson for being rude to a charter guest.
A psychic was on board and told Robinson something he didn't want to hear. Robinson did not conceal his feelings and Rosbach was mortified when he saw the episode. "First off, I must say I am embarrassed by some of the behavior of my crew. I offer my apologies to our guests," Rosbach wrote in his Bravo blog. "They deserved better."
"You are a brilliant chef. But your personal life and opinions have no place here," Rosbach wrote about Robinson.
"Nor do your arrogant, condescending attitudes towards our guests," he continued, referring to Robinson's attitude toward the psychic. "You may express your opinions to Emily [Warburton-Adams] or anyone else in private about our guests, I can't prevent that, but to set out to deliberately humiliate a client and embarrass her intentionally was so over the line."
"Had I been there and witnessed it, as soon as the charter was over, you would have received a plane ticket out of there," he added. "Totally unacceptable behavior from a senior crew member who is there to serve at the clients' pleasure (clients who by the way pay us). Such arrogance and condescension was appalling to witness."