'Below Deck': Chef Rachel and Izzy Wouters Hint at a Fun and Funny Friendship
Viewers have yet to meet most of the Below Deck Season 8 crew. But the Twitter exchange between chef Rachel Hargrove and stew Isabelle "Izzy" Wouters tease that these crew members are the ones to watch.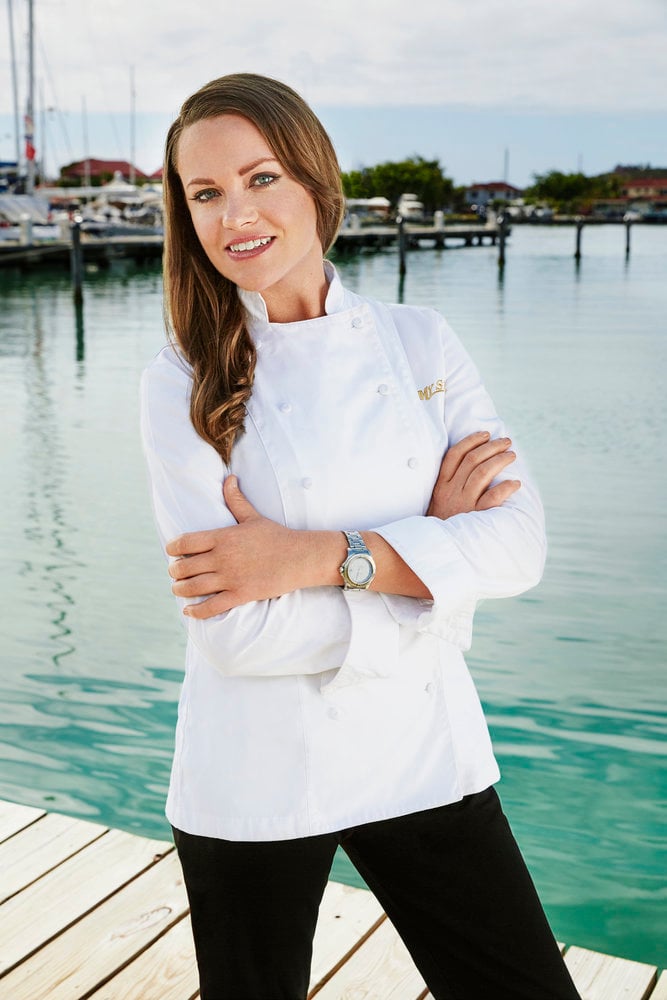 Bosun Eddie Lucas previously told Showbiz Cheat Sheet that Hargrove is a character. "She is a character," Lucas said. "She is a character. Crazy as they come. And her and I had some really, really great moments. But those moments like kind of died out pretty quick."
Previews show Lucas and Hargrove having a funny moment where they maniacally laugh together in the trailer. But she tells someone, possibly Lucas to "Go f**k yourself." 
Chef Rachel and Izzy Wouters have hilarious banter
Twitter hints that these are the two crew members who had some laughs together. Wouters shared a clip joking about how making beds is great practice for sex. "I haven't banged anyone for a while so I guess it's good to get some practice in," she said in a preview clip.
"You were so funny to work with!" Hargrove tweeted in response to Wouters' share. Wouters got a little R-rated with her reply. "Not to lick your a**hole or anything but…so were you boo."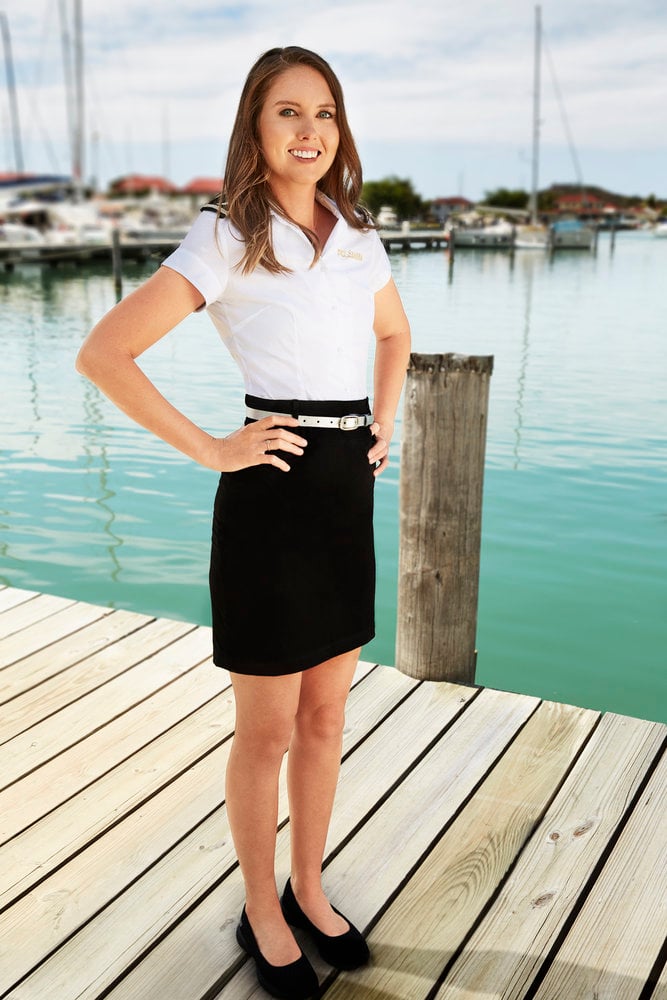 "Sometimes you've just gotta take any opportunity to practice," Wouters replied. Of course this set up Hargrove to share a meme where she snaps on a glove looking like she's going into surgery. "I was gearing up as well lol," she captioned the clip.
The two then take the glove giphy further. "Ready to give an unruly guest a surprise prostate tickle?" Wouters tweeted. To which Hargrove replied, "DONT TELL.EVERYONE!!"
Chef Rachel is friends with Kate Chastain
Former chief stew Kate Chastain recently shared that she's worked with Hargrove and the two are good friends. "Very fun fact. The chef who was on board the yacht that I worked on, her name is Rachel," Chastain shared in an Instagram Live with WALT Wines. "And she's going to be the chef on this new season of Below Deck! I'm so happy for her. She's fantastic."
"She is so intelligent," Chastain dished. "Fun story about Rachel. She's from Tampa. And so was the season 1 chief stew. Who by the way, she'd go out with wet hair. She was not how I would do things."
"So Rachel and I were watching Below Deck Season 1 and she knew the chief stew from season 1," she continued. "They did not get along. So I said, 'Rachel, I'm gonna take her job.' So basically that's the reason I ended up on Below Deck because I'm such a good friend."
"Rachel, you're gonna love her," Chastain added. "She's hilarious. She's extremely talented." Hargrove also has the same acerbic wit as Chastain. They've bantered back and forth on Instagram. Plus Hargrove quipped on Chastain's joke about Kim Kardashian's birthday party tweet. Chastain shared a photo of dogs who came to her birthday party after "multiple health screens." Hargrove replied, "I told you no pictures of me but… you [caught] my best side."
Below Deck Season 8 premieres on Monday, Nov. 2 at 9/8c on Bravo.