'Below Deck': Chef Rachel Is Dealing With COVID but Says She's Still Healthy
Chef Rachel Hargrove from Below Deck shared that while she tested positive for COVID-19 (coronavirus), she's still healthy. In fact, she gave herself a makeover out of sheer boredom while in quarantine.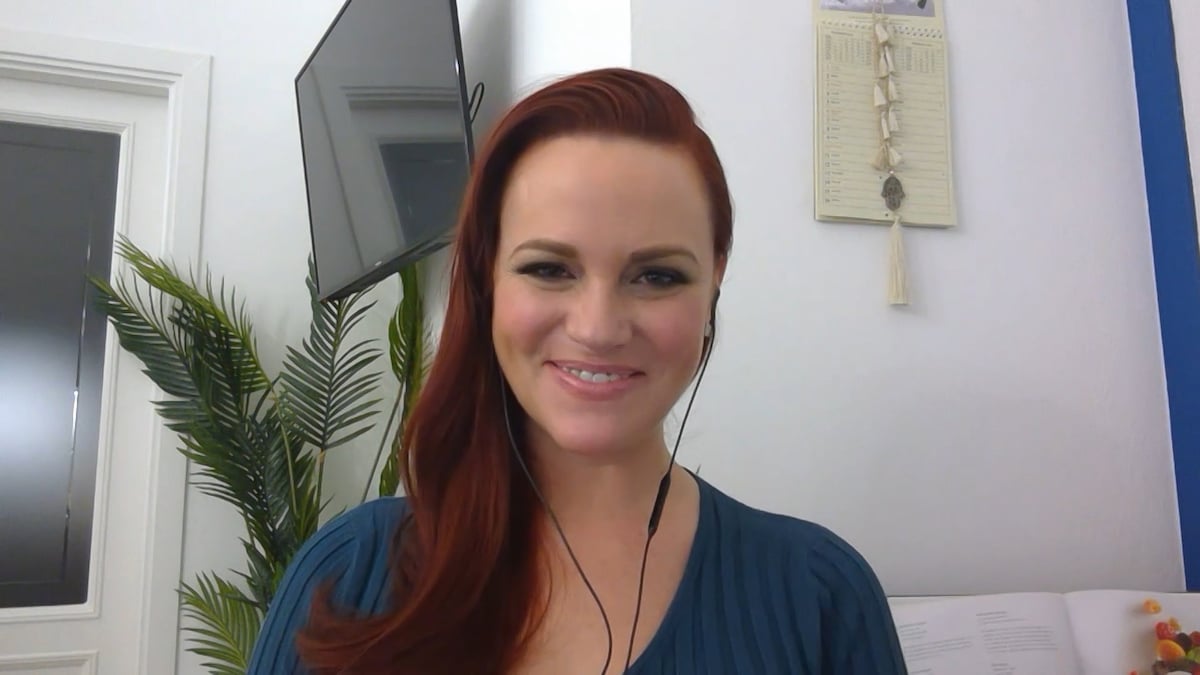 "Ugh! This is happening… but at least we caught it and I am healthy!" Hargrove tweeted. Fans responded quickly, sending her warm wishes and asking how she was passing her time in quarantine.
"I am giving myself a quarantine makeover lol," she replied with her signature humor well intact. "The only form of intervention is when the doorbell rings and it's an Amazon package. Poor young Italian postman… has to see this! He's thinking someone needs to put this cougar down!"
Hargrove also posted some comical photos on her Instagram story. "Release from my apartment into society," she captioned a series of photos and a countdown counter. She added another photo of her makeover. "Bored but still healthy," she captioned the image.
Chef Rachel knew the pandemic was coming on 'Below Deck'
Although the crew is seen discussing the approaching pandemic, Hargrove knew it was going to be a global crisis before the rest of the crew. She told Showbiz Cheat Sheet that coming in from Italy offered her a different perspective because the virus took hold of Italy before it smacked into the United States.
"I was actually in the know [about COVID]," she said. "So I don't think the American public realized the actual progression and how fast it was and how big it was. Because it came to light in February. And then it took down all of Europe like straight away."
Hargrove was shocked when she saw Americans not taking the threat seriously. "I was actually furious that it took that long for America," she said. "I'm very upset about it. Oh yeah, [they'd say] it was influenza. It really hurt me to actually say something. Like I was gobsmacked."
"I was literally gobsmacked that no one had urgency or thought of a way to wrap your head around it," she added. "It's quite a lot to wrap your head around. But also what options do we put in place to deal with it?"
The 'Below Deck' season ended up being cut short
Below Deck producers timestamped most of the episodes during season 7. The series typically films from mid-Feb. into the end of March. However, the U.S. went into lockdown toward the middle of March, forcing producers to cut the season short.
Captain Lee Rosbach said the crew was pretty isolated from the world during the early days of the pandemic. "You have to keep in mind that we're pretty isolated there," he told E! News. "We're kind of like, in a cocoon…in spite of the fact that we have satellite, we have everything that we need, but it comes in a little bit late and a little bit tardy."
"You're wondering what's really going on in the outside world and how much information are you getting," he added. "And we still have our jobs to do."
"But it happened, and it happened in real time," he said. "The thing that you have to do is realize, 'What can I do? What can I do to make it better?' Take care of the things you can take care of."