'Below Deck': Chef Rachel Reveals the Menu That Has Charter Guests (and Fans) In Love With Her
Chef Rachel from 'Below Deck' shares special birthday menu that won over both the guests and fans.
Chef Rachel Hargrove has quickly become the Below Deck sweetheart on the series impressing both the guests and fans with her easy-going confidence, quick wit and serious culinary talent.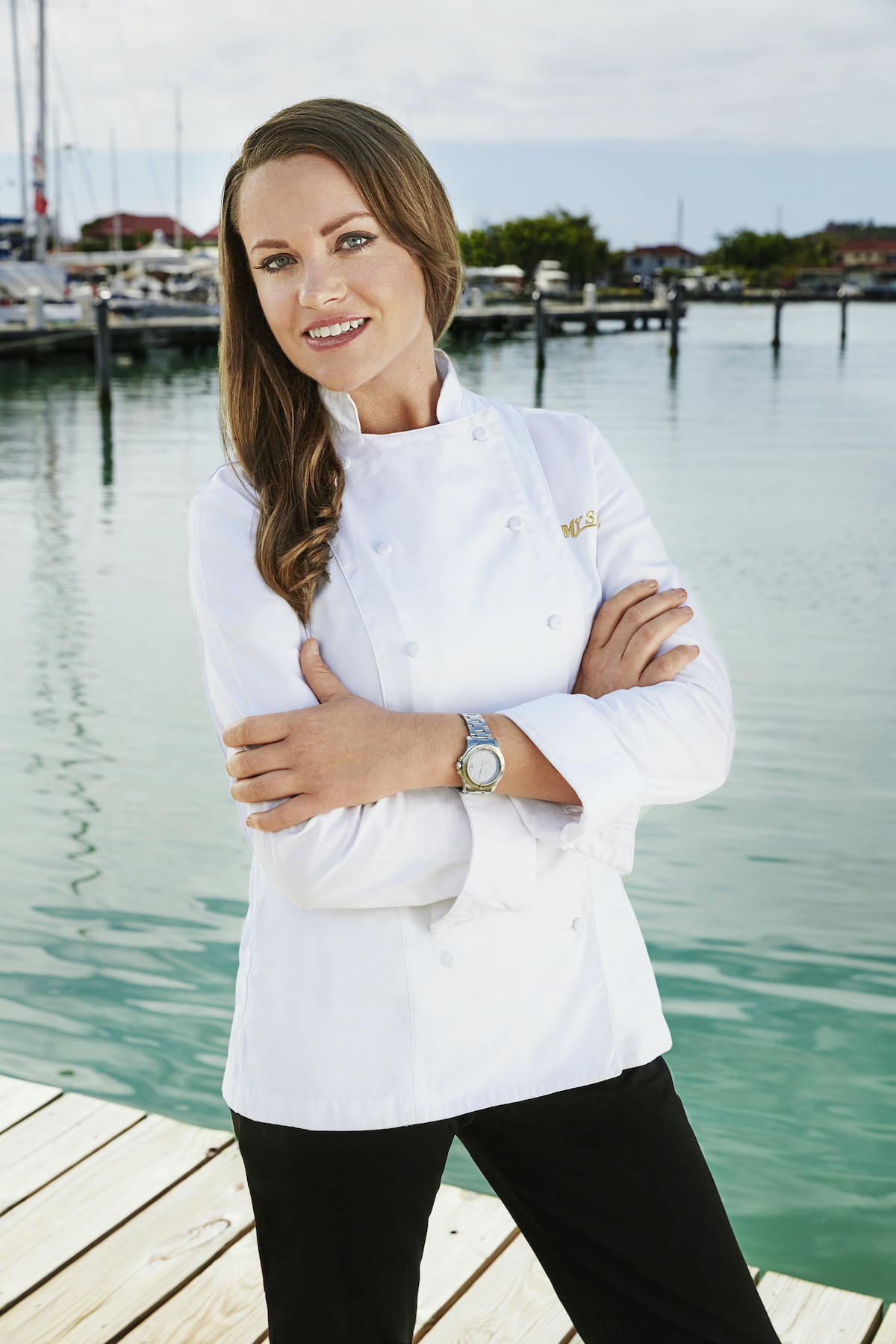 Just when fans and the crew couldn't love her more, Hargrove surpassed the "wow" factor chef Hindrigo "Kiko" Lorran achieved with the 72 plate dinner on Below Deck Mediterranean. Her 50th birthday party meal, which Captain Lee Rosbach attended, had the guests gushing and fans at home cheering for her.
Hargrove was also under extreme pressure because she was waiting for a tin of "$700" caviar to arrive in order to kick off the meal. Rosbach did a skillful job of delaying the meal, by offering a tour of My Seanna. And while the caviar arrived a little late, it was clearly worth the wait.
Behold … the 50th birthday party menu
Hargrove did fans a solid by sharing the full menu that had the guests and fans drooling during the episode. The first course was the star attraction … the caviar. "Tsar Imperial Oscetra Caviar from Petrosian Served with Traditional Accompaniments and Peruvian Potato Chips."
Viewers gasped when the tin of caviar slipped out of Hargrove's fingers, leaving a good chunk on the floor. Hargrove wasn't thrilled. But she laughed and cleaned it up. She appeared on Watch What Happens Live with Andy Cohen and host Andy Cohen asked her how much did the caviar on the floor cost. She estimated that about $180 worth of the food ended up on the floor.
The caviar was also served with a Mayfair cocktail. A Mayfair is a citrus-flavored drink that usually includes gin, clove, and apricot brandy.
Dinner is just getting started
"Pan Seared Scallop with Julienne Green Apple and Iberico Ham with a Saffron Espuma Served in a Infused Jar with Cherry Wood Smoke" is served next.
The main was "Herb Crusted Rack of Lamb Served with Asparagus Tips and Polenta Medallions Dressed with a Salsa Verde Comprised of White Balsamic, Shallot & Green olives)." Both the starter and main were served with specific wines.
Dessert was "Lavender Infused Flan." Viewers also saw a gorgeous carrot cake that Hargrove served as the guest's birthday cake.
Twitter lit up with praise for Hargrove. "Bring Chef Rachel Hargrove back next season. She's a great chef and great for the show," one person tweeted. Another person tweeted, "Rachel is a rock star. Her meals look absolutely amazing."
Chef Rachel also shared a preference sheet
Hargrove is in the giving mood. She recently shared a template of a guest preference sheet on Twitter. "Here's a Preference Sheet Template for [your] Holiday season. Hope this helps with the In-Laws!" she joked on Twitter along with the link to the document.
The preference sheet gives fans a peek into the details and information guests share with the crew. From types of meals and alcohol preferences to activity levels, guests can go into deep detail.
Sometimes there is so much detail, the crew makes a "cheat sheet" for the chef. Stew Courtney Skippon did that for chef Kevin Dobson during season 7 for a quick reference in the galley kitchen.