'Below Deck': Chef Rachel Reveals the Real Reason Why She Quit
Chef Rachel Hargrove from Below Deck recently shed light on why she became so upset, she quit and stormed off the boat.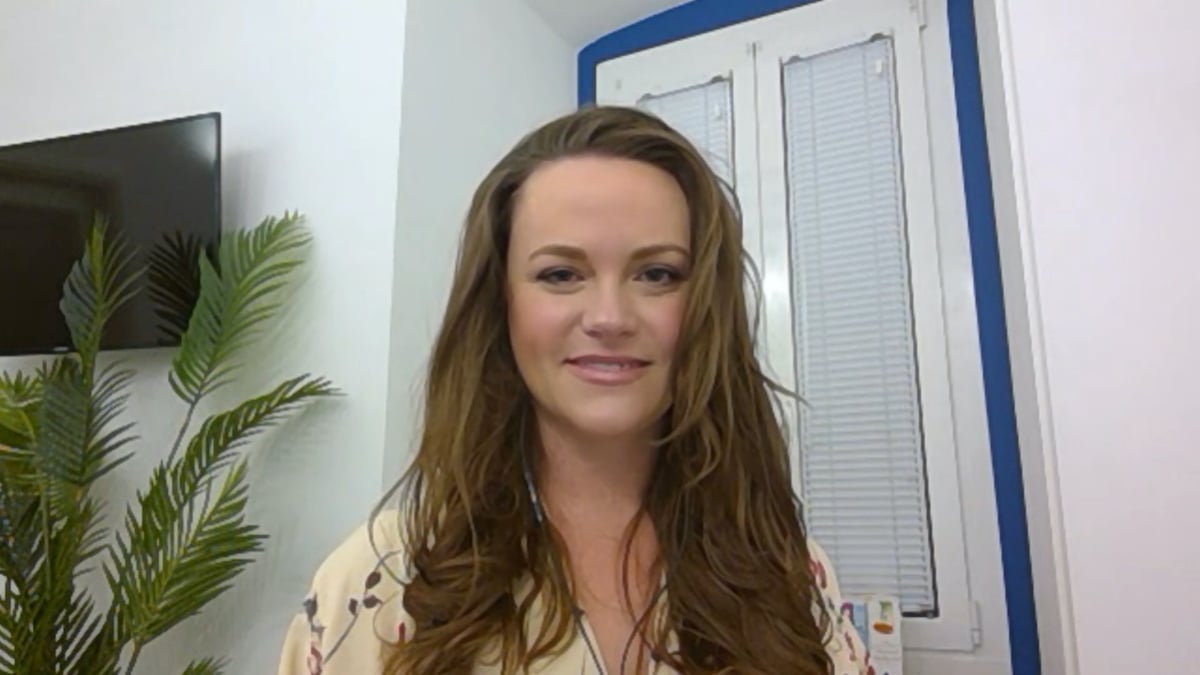 Viewers saw her sobbing on the phone with her boyfriend, who lived in Italy. In mid-February, Europe was experiencing the first wave of COVID-19 (coronavirus) while the U.S. remained relatively untouched. Hargrove noticed that while Europe took the threat seriously, the U.S. based film crew seemed oblivious to what was coming. "The signs were there… but we kept filming," she tweeted during a recent episode.
By the time an over-the-top preference sheet was presented to Hargrove, she'd had enough. The ridiculous requests from the guests, coupled with the grave and terrifying news became too much for the chef.
Chef Rachel says she had to get out of there
Hargrove's fellow crew members were not in the same headspace she was in because they had no idea how serious COVID had become. "Oh, I completely quit," she said in the Below Deck After Show.
"Unfortunately, these guys have no idea what preceded them, especially, like, I think at this point, Rome Fiumicino had already shut down and Nice Airport was shutting down with COVID," she continued. "So I was like, I need to go home, and I need to prioritize what's most important. And if I'm gonna deal with drama, I'm gonna deal with drama at home."
She admits she just wanted to get home. "I love my vast vernacular," she mused. "Sometimes when I'm vehement about things I really reach down there into the trenches and pull some good ones out."
"It was just a bunch of verbal bullsh*t going on because I was over it," she added. "I was like, 'There is so much more important s–t to deal with right now. This is really pissing me f**king off.' I'm like, 'I've got to get the f**k out of here.'"
She was 'furious' with the U.S. response to COVID
Hargrove discussed with Showbiz Cheat Sheet about knowing how serious COVID was on the boat.
"I was actually in the know [about COVID]," she said. "So I don't think the American public realized the actual progression and how fast it was and how big it was. Because it came to light in February. And then it took down all of Europe like straight away."
Knowing what she knew in February made her even more shocked that the U.S. completely lagged in its response to the virus. "I was actually furious that it took that long for America," she said. "I'm very upset about it."
"Oh yeah, [they'd say] it was influenza," she said. "It really hurt me to actually say something. Like I was gobsmacked. I was literally gobsmacked that no one had urgency or thought of a way to wrap your head around it. It's quite a lot to wrap your head around. But also what options do we put in place to deal with it?"
Hargrove is seen quitting during the latest episode. Did she return to Italy or stay on the boat? Below Deck is on Monday at 9/8c on Bravo.