'Below Deck': Colin MacRae's Girlfriend Rushed Home to Be With Ailing Brother
Colin MacRae from 'Below Deck Sailing Yacht' said his girlfriend Silvia had to suddenly leave the boat to rush to be by her brother's side.
Colin MacRae from Below Deck Sailing Yacht shared that he not only has a longtime girlfriend but that she had to rush back to her home country of Italy to be by her brother's side.
MacRae introduced Sailing Parlay Revival YouTube viewers to girlfriend Silvia Latini, who also works on the sailboat restoration. As he introduced her, sharing they had been together for almost a year, he also said she had to leave the boat for a family emergency.
Colin MacRae from 'Below Deck Sailing Yacht' introduced his girlfriend
"It has been a difficult moment for Silvia. She's been struggling with the family situation and what happened," MacRae said in the YouTube video.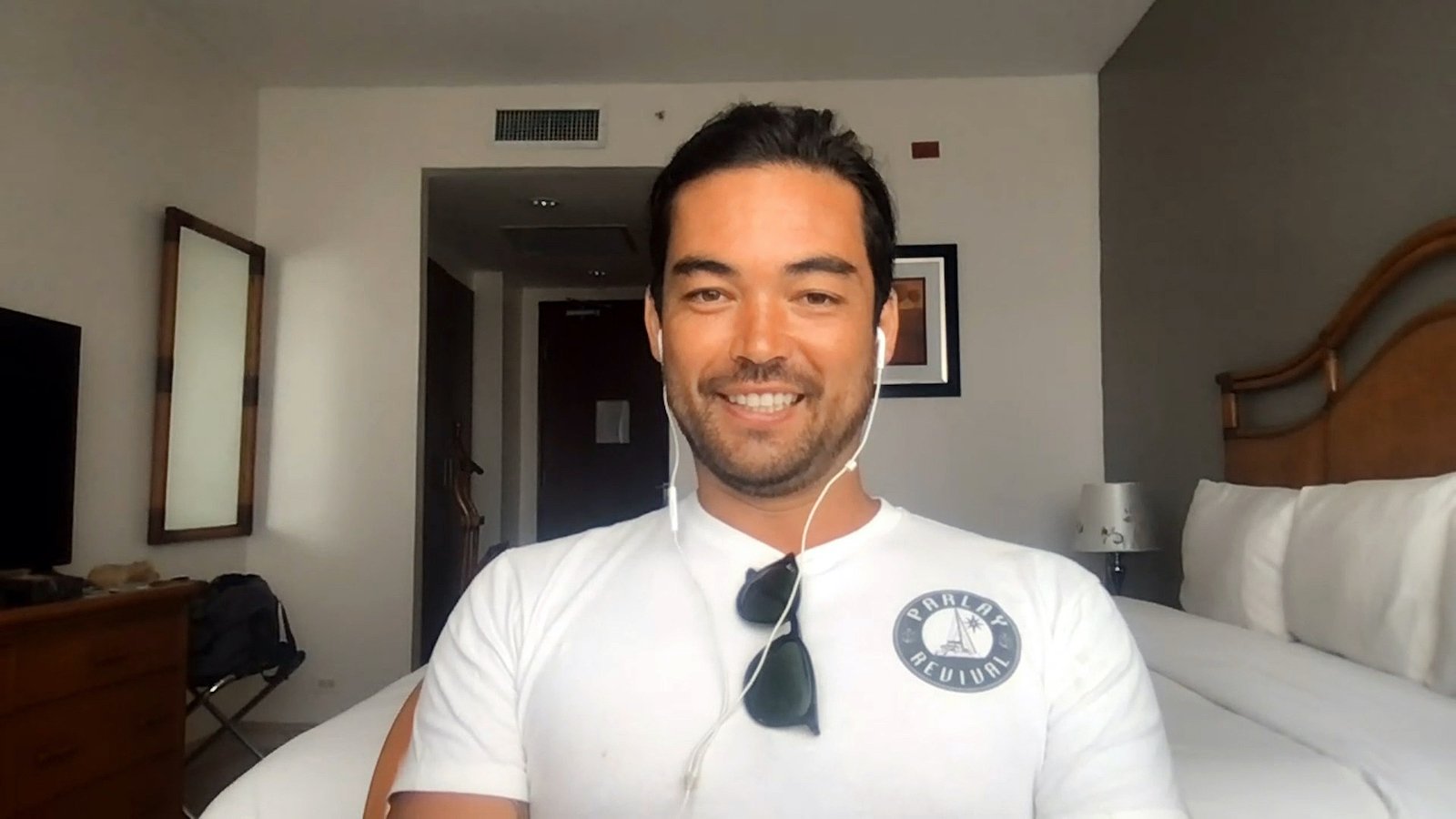 "Unfortunately, I have news from my family, so I have to come back in Italy for a while and I wished to be here to enjoy this moment. I've been living on Parlay for nine months, 10 months, so I actually Parlay is my home," Latini said.
MacRae added, "It's a really serious situation because her brother has ended up on life support and we just booked her the next flight home. It's just another one of the realities of living this lifestyle is that we're always away from home. So when something like this happens, it's pretty hard to be there for your family. Oh yeah. Silvia's my girlfriend [laughs]. We've been together for a long time, but I just decided to keep our relationship private."
Colin MacRae maybe 'spilled' about his girlfriend a few episodes ago
MacRae also posted about the relationship on Instagram. "Everyone meet @silvi4s," he captioned a photo. "She's my girlfriend. Been almost a year now but we chose to keep it private. But we announced it on YouTube today. Link to the episode is in my bio. Cats outa the bag!"
"Yeah baby," Captain Glenn Shephard replied. MacRae joked back, "[laughing/crying emojis] u knew 8 months ago." Other Below Deck Sailing Yacht crew members chimed in with congratulations, including Dani Soares and Sydney Zaruba.
One fan of the YouTube channel said the couple hadn't kept their relationship much of a secret. "It was out of the bag a few episodes ago when you were working on the sugar scoop and she gave you a smooch."
Colin MacRae's girlfriend is still away in Italy
Latini appeared to have left the boat during the holidays. Some of the crew shared that she left behind a tiny Christmas tree. Latini recently posted about leaving and it appears as though she's still in Italy.
"This was at least 4 weeks ago," she shared on Instagram along with a video. "A race against the rin of those days to be able to paint Parlay, which finally returned to the water to resume sailing after ten months spent on land at Linton Bay Marina. It would have been nice to see the splash. A moment that I have been waiting for months and that I was thrilled to live. But life never ceases to remind us how unpredictable it is and just one before the 'big day,' I had to return to Italy."
"Sorry not to have been there but happy to still be able to enjoy that moment seeing next Sunday's episode. Because Parlay is my home overseas and because seeing the joy and emotion in the faces of those who have been there will make me experience the same emotions as if I had never left," she added.
MacRae and Latini were together when Below Deck Sailing Yacht filmed season 3 and started dating after MacRae filmed season 2.