'Below Deck': Courtney Skippon Said She'd Never Go Back to the Show – 'It's Embarrassing'
Courtney Skippon from 'Below Deck' Season 7 said a return to the show would be embarrassing. She compared it to going back to an old boyfriend who suddenly takes an interest in you.
Unlike a slew of former cast members, Courtney Skippon said she wouldn't consider another season of Below Deck, citing that it would be embarrassing to go back.
She also shared that she got along well with chief stew Kate Chastain and Captain Lee Rosbach because they both understood her sense of humor.
Returning to 'Below Deck' would be like going back to a boyfriend who ghosted you
Skippon chatted with Hannah Ferrier from Below Deck Mediterranean on Ferrier's Dear Reality, You're Effed podcast. Ferrier asked her if she'd go back and Skippon replied, "No I wouldn't." She added that she wouldn't even return for a week either.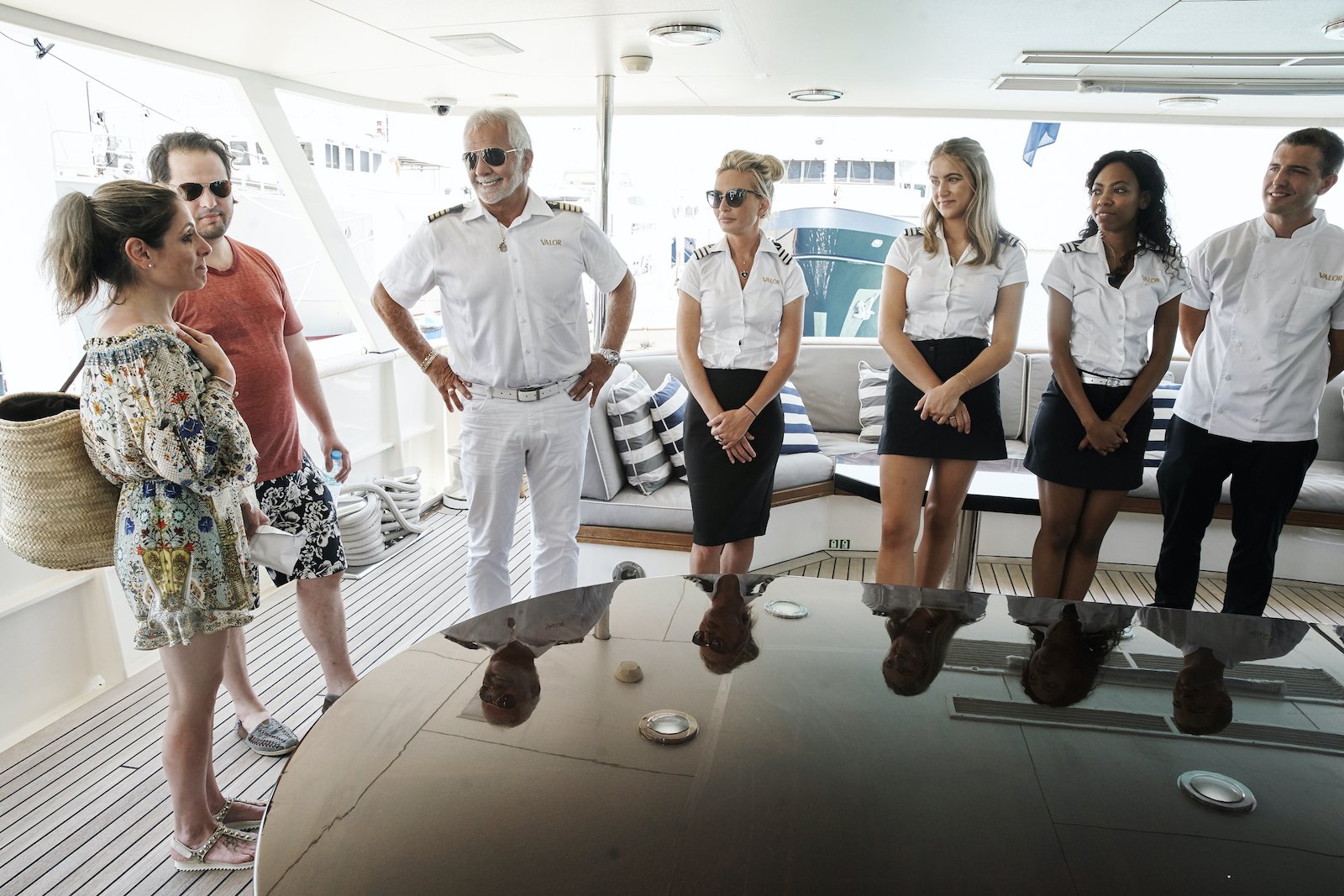 "No, I think it's embarrassing," Skippon said. "I would have gone back right away. If Kate went back and they wanted me back as like a second stew again, I definitely would have done that right away. Because I feel like that's a more natural progression."
"But if you're just like waiting around … you do sort of to an extent have to be," she added. "Just like readily available for that. And that's not cute for me. That's like a guy that ghosted you. And then six months he's like 'You up?' And you are like, 'I'm absolutely up.'" She added, "Yeah, no."
Kate Chastain and Captain Lee got her sense of humor
She also said she really didn't remember the filming process. Below Deck Season 7 was filmed during the winter of 2019 in Thailand. It began airing in Oct. 2019. "Because you are so tired," she said. "I don't think people recognize like how on another planet you feel the entire time."
Skippon acknowledged that viewers didn't take to her dry sense of humor at first. But it was a big reason why she got along well with Rosbach and Chastain. "Because if you are doing the thing that you say you don't wanna do, I don't think it really matters," she said. "And certainly Captain Lee and Kate were both into that type of humor as well. Because they don't wanna be there either. They would rather be having a drink with me too."
"So why are we gonna pretend?" she asked. "I think it's toxic to pretend you do want to be there all the time." She added about the experience, "Because it's exhausting. I was like this will be fun. It's not like I'm taking my yachting career very seriously. I worked on one other yacht for like three months. And then accidentally got drunk and applied for a reality TV show. So it's not being passionate."
She shared that a 'Below Deck' camera operator called her a 'brat'
Skippon also recalled the Below Deck experience being a little abrasive. In addition to navigating a confusing relationship with deckhand Brian de Saint Pern, she shared that some of the production crew weren't very supportive.
Skippon often looked annoyed and almost pained when the crew would go out and get drunk. She tweeted that a camera operator referred to her as a "brat" when she refused to get drunk. "When we join the show, it's specified that we *have one job* and are paid only for our role on the boat, not on TV," she tweeted in 2020. "After our last day of filming we are taken (hungover) back to the boat to film promo videos (dancing, ripping shirts off deckhands, etc..) ."
"I questioned why I wasn't paid for this entire extra day of embarrassment and was reluctant to participate in something that I A) didn't want to do, B) wasn't paid to do (ongoing theme)," she remarked. "The camera guy kept mumbling things under his breath and calling me a brat (FOURTH WALL)."
She added, "We eventually got to bickering about how although I was not paid to do it, I would in fact hand over my entire pay (and firstborn child) to not have to. His reply was that I should give it to him because I was making his job (the one he was paid to do) harder."