'Below Deck' Creator Reveals Where She Got the Idea for the Smash Hit Series
'Below Deck' was launched from former yachtie Rebecca Taylor Henning's experiences, but also when she listened in on a conversation between some yachties.
Below Deck was born from an idea yachtie Rebecca Taylor Henning had one day while eavesdropping on a yacht crew's gossip session over lunch.
A stew was telling another group of yachties that she was falling in love with the first mate. The stew wondered if she should disclose her feelings to the captain. "It was Below Deck unfolding before my eyes," she told Boat International. She launched into creating the sizzle reel and the rest is history.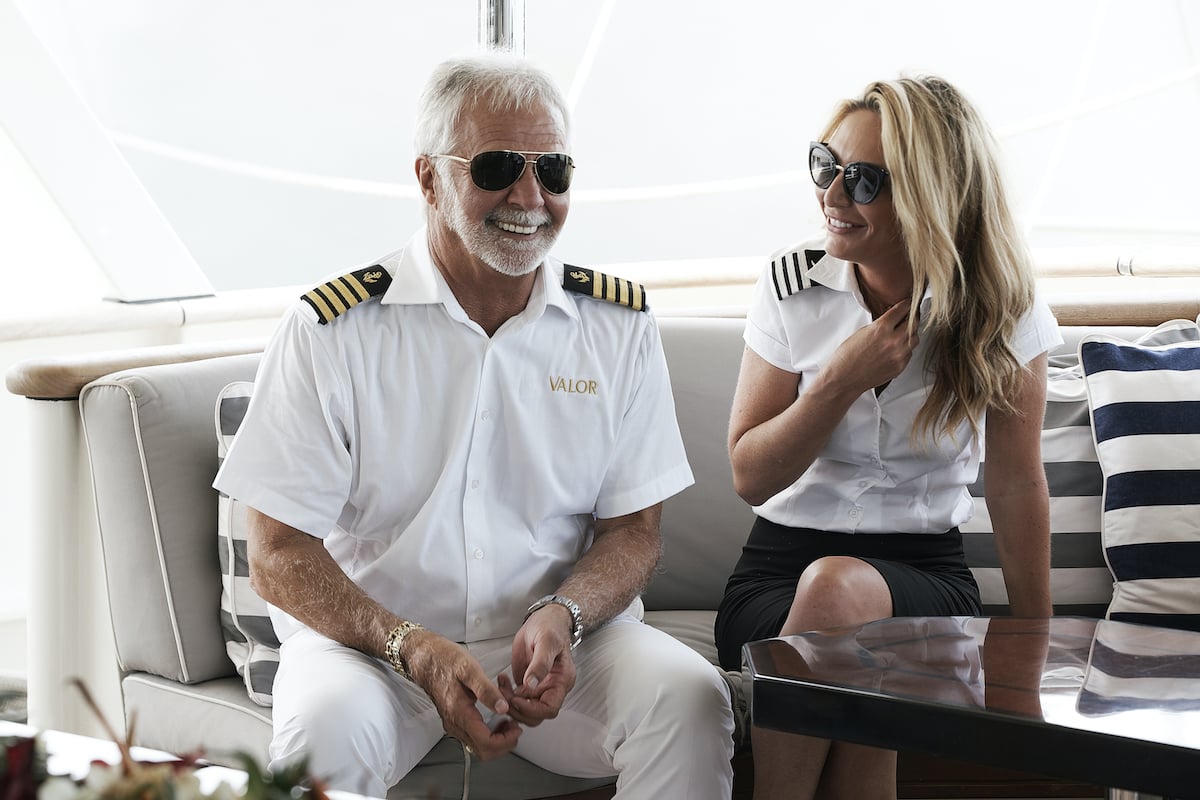 'Below Deck' Season 1 stew and the father of a season 6 crew member were in the sizzle reel
Adrienne Gang from Below Deck Season 1 and Bruce Brooks helped make the sizzle reel made. Brooks is the father of Chandler Brooks from Below Deck Season 6. Brooks shared in a Facebook post how the sizzle came together.
"Ten years ago I was in Ft. Lauderdale for a boat show and ready to head back to Michigan when Adrienne Gang called me to do an audition for a reality boat show," Brooks wrote in a post Gang shared on Instagram. "We showed up at Las Olas next to the show with a camera crew from California, stood on a box and answered questions while being filmed. This was to see how photogenic we were."
"The next day Adrienne and I along with a few others were chosen to do a pretend charter on a boat 'Never Say Never' out of Miami on Biscayne Bay," he continued. "After a day of filming I went back to Michigan. The tape and idea was presented to Bravo and Below Deck was born. Adrienne was head stew on the first season." Bruce Brooks never appeared on the show, but his son Chandler was the bosun for half of season 6.
Rebecca Taylor Henning's 'Below Deck' instincts were on the money
Like many new shows, Henning just hoped Below Deck could find its footing with viewers when it set sail in 2013. Henning, along with her husband Doug had worked in the reality space for years. Their resume includes shows like America's Next Top Model, The Bachelor, and Road Rules Real World Challenge, Fosters reports.
"We are 'below the line' kids in the industry, for something to happen like this on our first attempt is almost unheard of," Henning said because Bravo picked up the Below Deck pitch almost immediately.
"When the show was finally becoming a reality, I pulled all my resources," Henning said. "My husband is the camera operator, I am the director, Ali is the photographer, and my brother Mark Taylor is the media manager. In the end, you go to who you trust."
Henning's gut that the show would be captivating was on the money. "The response has been unbelievable," she said about the initial response. "It really is entertaining television." Indeed, the Below Deck franchise, which now has three series, has become the highest-rated series on Bravo. Production company 51 Minds added a new series, Below Deck Down Under. Another production company is creating a Below Deck series shot in Norway.