'Below Deck' Crew Member Wanted To Quit During Season 8 (Another Yachtie Thought She Was Going To Get Fired)
James Hough from Below Deck said all work and no play inspired him to consider quitting early in the season.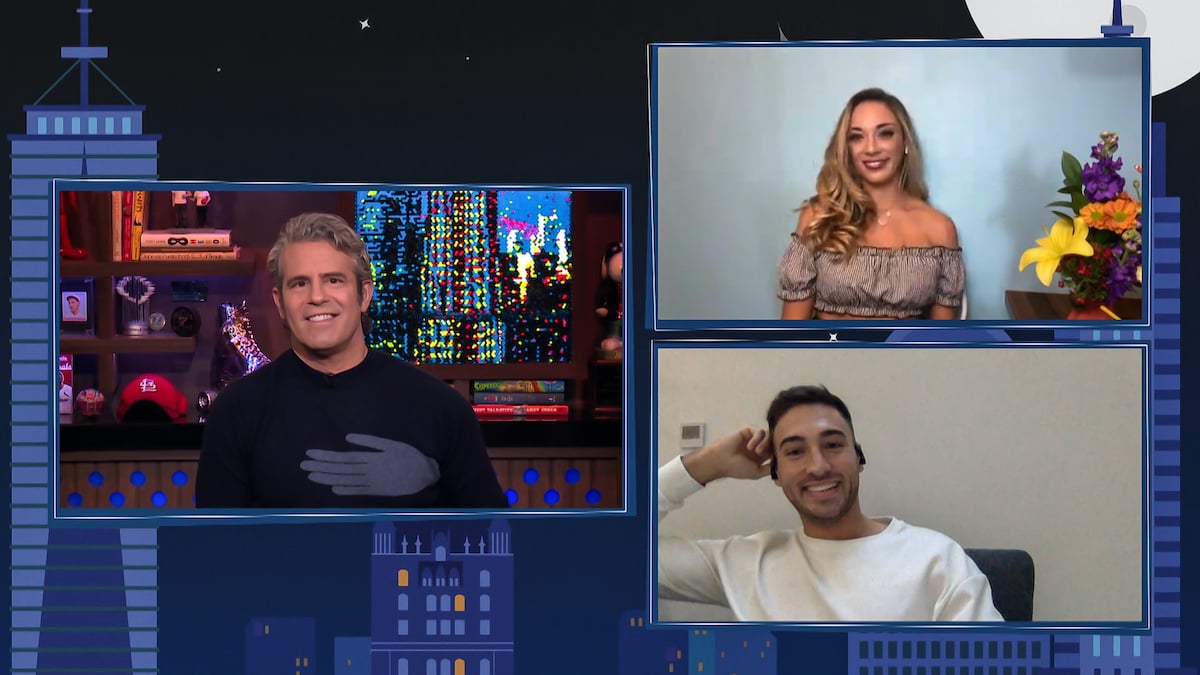 Hough made this revelation during the season 8 reunion, admitting he wanted more fun from the job. He considered quitting, "Quite early on to be fair," he said in a Bravo preview clip. "I wasn't really … I don't know. Obviously, I think most people realize I came on and I wanted to work hard. I wanted to have a lot of fun."
"Then I was working quite hard, I wasn't enjoying myself too much," he added. Indeed, Hough complained quite a bit in the beginning, especially when bosun Eddie Lucas called it an early night during crew dinners in between charters.
James Hough was ready to quit early in season 8
Captain Lee Rosbach also noticed that Hough was hoping to party more than work. "James, James, James. I swear I still don't know what to make of you," Rosbach wrote in a blog early in the season.
"You keep thinking that you're on vacay, worrying about your tan lines, and the ladies and not seeming to be overly concerned about your job," he observed. "But you are still getting your job done, so you seem to be a total contradiction in terms and mystery that I'm having difficulty solving. But as long as you are getting the work done, that's what counts. Way to take one for the team, with the disco ball jock speedo, better you than I sir. Keep it up."
Two people were fired this season and chef Rachel Hargrove quit – but only for about 12 hours. She returned before the next charter.
Only one other crew member quit due to a family emergency. Deckhand Avery Russell left the boat after he received a call from his mother that his grandmother was seriously ill.
"So sorry that things ended up the way it did, but some things can't be helped, and this was one of those things," Rosbach wrote about Russell in the first blog of the season. "Hope things worked out for you and I wish you all the best. You showed a lot of promise in the short time you were with us. I think you have a bright future in this biz." 
'Izzy' Wouters thought she was going to be fired?
During the reunion, Isabelle "Izzy" Wouters shared that she thought she was going to be fired. This news is pretty surprising since she was made lead deckhand and was almost always praised by Rosbach and Lucas.
But she expressed her concerns after deckhand Shane Coopersmith was fired. Wouters seemed almost physically ill when Lucas warned the deckteam they were on Rosbach's radar shortly after Coopersmith left the boat.
But in his blog, Rosbach reassured Wouters that her job was safe. "I really don't think you need be concerned for your job as you seem to have fallen into the spot of Eddie's right hand man," he wrote. "He counts on you and you have stepped up and delivered. I know he is proud of you as am I. So, hang in there, we will get this done, and done well."