'Below Deck' Crew Members Disagree With Charley Walters That Charter Guests Should Be Over the Top
Below Deck cast members sounded off in response to charter guest Charley Walters' assertion he was told to be demanding.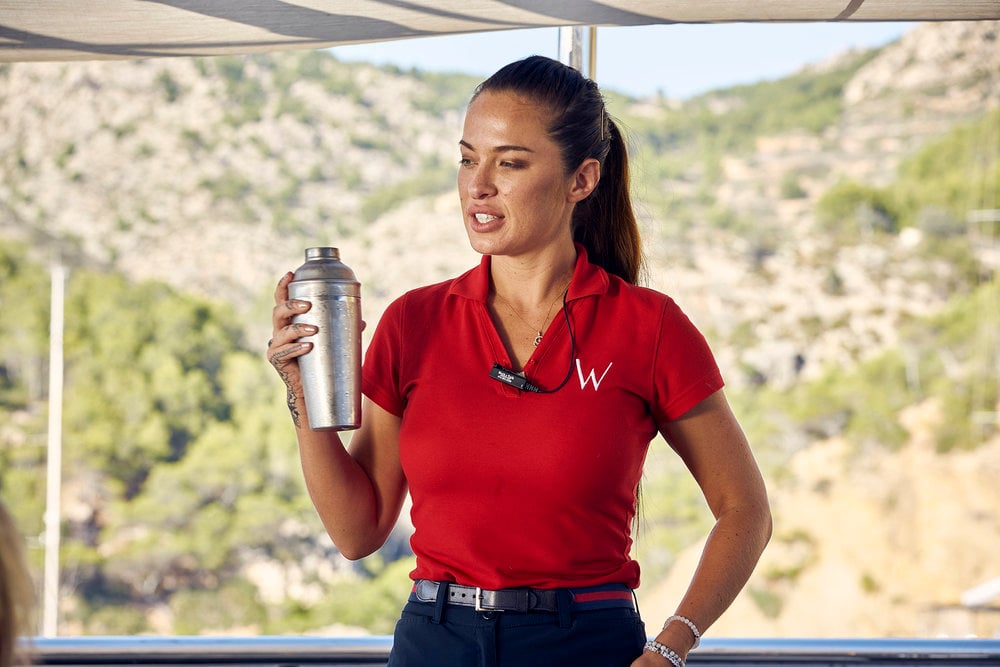 Third stew Jessica More from Below Deck Mediterranean shared that the show should not be about rudeness. "I don't agree with this," she responded to Below Deck Above Average's Instagram post about Walters' insistence he was told to be demanding on the show.
"Shows don't need to be about tacky rude drama," she continued. "So many folks actually want to see heartfelt good drama that is being deprived on our TVs…" Another former Below Deck cast member replied to the post too. "Schmuck thinks 'demanding' and 'demeaning' are the same thing," third stew Caroline Bedol from season 6 added.
Was Charley Walters told to be demanding?
Walters took a significant amount of heat on social media. As Below Deck Season 8's first charter guest of the season, Walters knew My Seanna as this was his third time as a guest on the show. He was up to his old tricks by having deckhand James Hough wear a Speedo during dinner. He asked second stew Josiah Carter to wear a gold Speedo during season 6, which made the stew extremely uncomfortable.
A slew of viewers thought he and his friends were being too obnoxious on the show. But Walters pushed back, sharing that he was actually told to be demanding.
RELATED: 'Below Deck' Charter Guest Charley Walters Says He Was Told To Be Demanding With the Crew
"I'm used to this, gang," he replied on a thread that suggested fans drag him. "Do you think @BravoTV has repeat guests back to play nice and be 'not demanding'? That's not what I was told!" Another person asked if [producers] "told you to act like a piece of sh*t to the crew?" Walters replied, "Correct. That's what makes the show."
He also insisted that he was told to be outrageous when he ordered food. Chef Rachel Hargrove is seen mastering a complex, multi-nation tasting menu at night. And then she had to deal with extremely specific breakfast orders the next day. "You are told to come up with the most extravagant orders you can think of," Walters shared on Twitter.
Captain Lee remarked that producers have never told him to act a certain way
While Captain Lee Rosbach would not specifically address if producers told Walters to be demanding, he did offer a hint.
"So Charley is apparently saying @BravoTV tells them to be overly demanding…Is that true @capthlr?" a fan tweeted. "Or is he just truly the jackass he comes off as? Nice to see Eddie back as bosun!!! And you back at the helm of course!"
RELATED: Captain Sandy From 'Below Deck Med' Disagrees With Captain Lee That Diversity Exists in Yachting
"Bravo has never told me to do anything," Rosbach replied. "And I just call Charley high maintenance, but he knows that. Is good to have Eddie back, I agree."
Hargrove also told Showbiz Cheat Sheet that Walters was only fronting for the cameras and a producer told him to actually tone down his behavior. "And in my 14 years that's the worst charter I ever had," she said. "I think it was completely for air time."
Below Deck is on every Monday at 9/8c on Bravo.