Below Deck: Daisy Kelliher From Below Deck Sailing Yacht Says Gary King Is Nothing Like Ashton Pienaar
Below Deck fans quickly assumed first mate Gary King was going to be similar to bosun Ashton Pienaar when Below Deck Sailing Yacht Season 2 began.
"Okay but real talk, Gary is giving me Ashton vibes and I don't like that," one fan tweeted when the series began. Another person wrote, "Maybe I have residual anger towards Ashton and it's making me dislike Gary because I get so many similar vibes."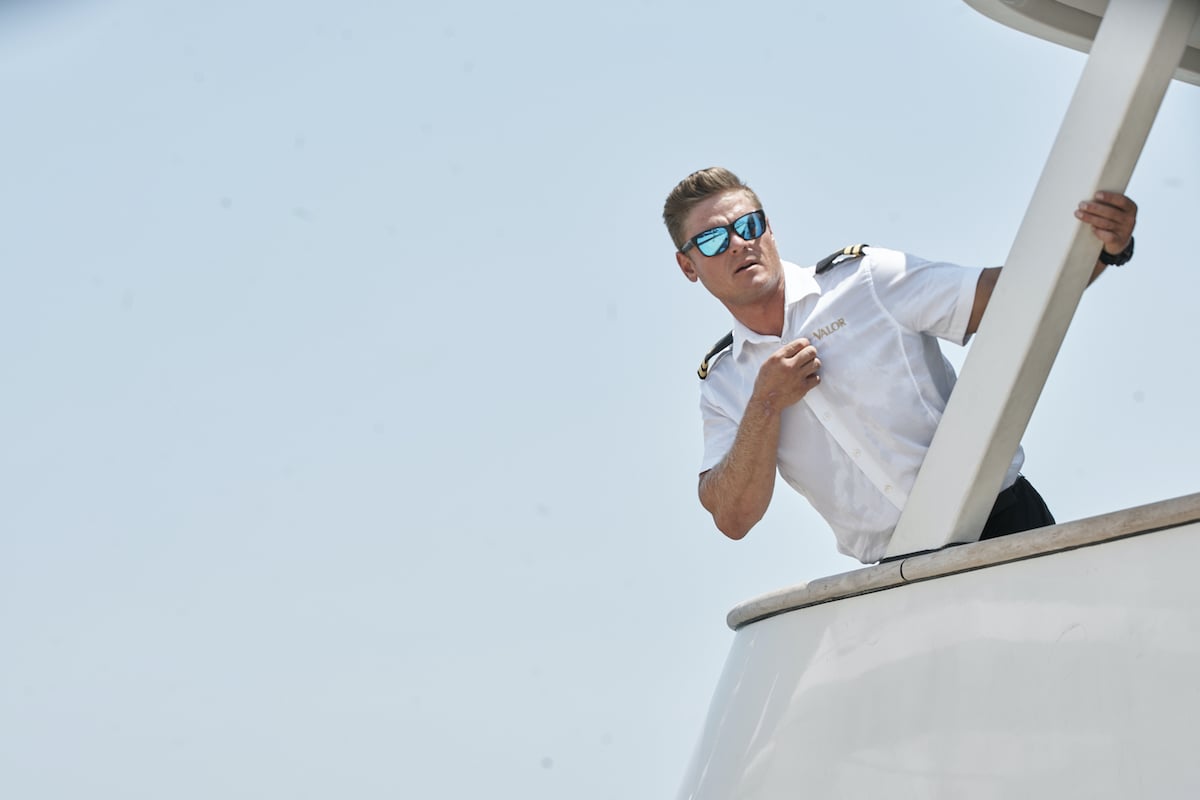 Ashton Pienaar and Gary King's main similarity is they lead the deck team
Daisy Kelliher assured Showbiz Cheat Sheet the two were not very similar and fans are now seeing how Pienaar and King are not the same.
"Wasn't Ashton a bit more aggressive?" Kelliher pondered. "Gary's not aggressive. I can definitely say that Gary is definitely not a physically aggressive person. He's quite a fun person to be around. I think maybe he just doesn't take maybe other people's feelings into consideration as much. But I don't think he's quite like Ashton."
Indeed, after 10 episodes, fans have seen that while King is a player he doesn't show aggression toward any of his crew. In fact, he prefers to run when situations get combative. When he found himself in the middle of Alli Dore and Sydney Zaruba's argument, King slinked off to avoid confrontation. Thankfully, Dore pulled him back in and forced him to face the music.
He also has a sense of humor about the love triangle. Sure, chief engineer Colin Macrae wondered why two women were fighting over King. But then later, King openly laughed and joked, also asking why two women would fight over him. "Gary: there's no way women are fighting over me Colin: I don't believe it either but apparently they are," one fan tweeted.
Have fans warmed up to Gary King on 'Below Deck Sailing Yacht'?
While fans see King as a player, many realize that he isn't aggressive. "I actually like Gary's personality, and I think he is attractive!" one person tweeted during the latest episode.
Another person tweeted about how King and Kelliher worked out their dispute about the deck team's support of the interior team. "I like how Gary and Daisy are able to talk it out for the greater good."
What was Kelliher's assessment of working with King? "Gary, that's kind of a tough one because I actually like Gary," Kelliher said. "I'd completely hang out with him and go for a drink with him. But I don't know, you are either gonna love him or hate him. I probably actually sit a bit on the fence, which is a bit unusual because he pissed me off during work."
"That was the problem, he annoyed me at work," she continued. "So I'd happily go for a drink. But work-wise he did annoy me, but he's got a good energy. He's fun to be around. I think if I didn't meet him in a work circumstance I'd probably be better friends with him. But I did meet him in a work environment."
Below Deck Sailing Yacht is on Monday at 9/8c on Bravo.