'Below Deck': Did Captain Lee Throw Shade Over Pain Meds?
The question of maritime law reared it's ugly head once again as Captain Lee Rosbach from Below Deck commented on what would happen if he was given pain medication for broken ribs.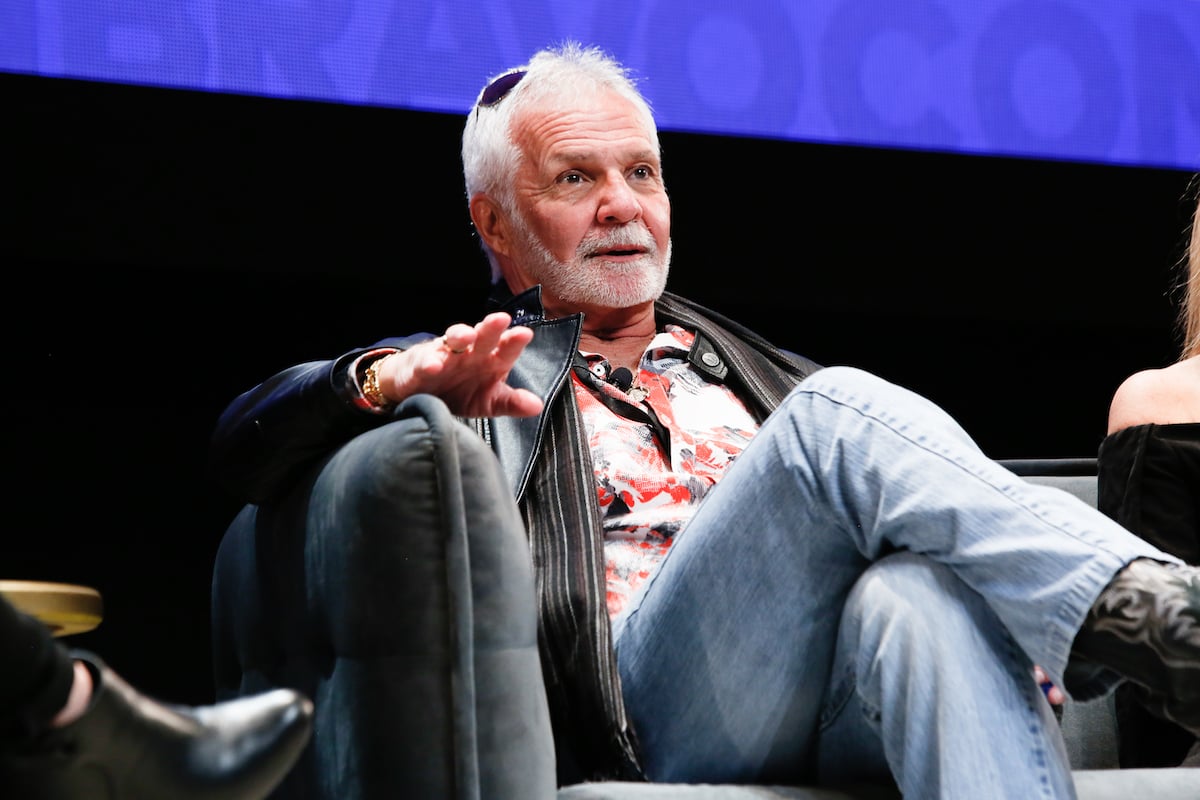 The season began with Rosbach in the hospital. He fell in the shower and was concerned he'd broken ribs, which could have possibly punctured internal organs. Thankfully, he did not sustain serious damage but returned to the boat in pain.
After last season's prescription medication debacle on Below Deck Mediterranean, what does it mean if Rosbach was given a prescription for pain medication? He addressed the question during his appearance on Watch What Happens Live with Andy Cohen, which left some fans wondering if he was shading the Below Deck Med cast.
Captain Lee says 'Captains do not have the authority to deprive you of that privilege'
Host Andy Cohen read a viewer question to Rosbach about maritime law. "With your fall happening the first day of the charter season, did you have to tough it out with no pain medication," Cohen asked Rosbach. Cohen answered the question first by saying, "No." Adding, "Isn't the rule you tell the captain this is my prescription," Cohen said. "Then it's okay?"
"Yes, when you have a legally prescribed medication that you're supposed to take by a licensed, practicing doctor," Rosbach said. "Captains do not have the authority to deprive you of that privilege. I mean, it's just the way it is. We're not doctors."
RELATED: 'Below Deck': Did Rhylee Gerber Trade Boats for Bison?
Rosbach shared that he was in pain for the entire season and beyond. "The complete season, and two weeks after before I was 100%, but it is what it is," he replied to a question on Twitter about the length of his recovery. "You expect your crew to suck it up and so should you. No difference."
Was his remark shady?
A few people on social media thought Rosbach (but also Cohen) was throwing shade at the Below Deck Med crew. Rosbach has stuck to the same narrative in the past. During a previous appearance on WWHL, he was asked about stew Kat Held's unregistered medication. She too had unregistered anti-anxiety medication, which she did not show Rosbach until she was called out for bizarre behavior. She later admitted she was drunk on charter.
But Rosbach insists that if medication is prescribed he would not interfere. "She said she was prescribed the meds. I said, 'Show me the prescription.' That's what I wanna see," Rosbach said.
RELATED: 'Below Deck Med': Captain Lee Reveals Why He Didn't Fire Kat Held for Having Unregistered Medication
"And if it's duly prescribed meds by a licensed physician, we are not doctors as captains," Rosbach continued. "God forbid, we should deny someone their prescription meds and if something bad should happen, it would really get ugly. And why would you wanna do that?"
Chief stew Hannah Ferrier was fired after Captain Sandy Yawn was sent a photo of Ferrier's unregistered valium and a vape pen. Producers revealed that Ferrier's physician confirmed her prescription after she had already departed from the boat.