'Below Deck': Caroline Bedol Says Chandler Brooks Was Fired Because He Planned To Quit
Former third stew Caroline Bedol from Below Deck Season 6 recently said that bosun Chandler Brooks was only fired because had planned to resign.
Bedol opened up about her season on a Reddit "Ask Me Anything." Both Bedol and Brooks left the show at the same time. Brooks was seen being fired by Captain Lee Rosbach after he struggled with the job on several occasions.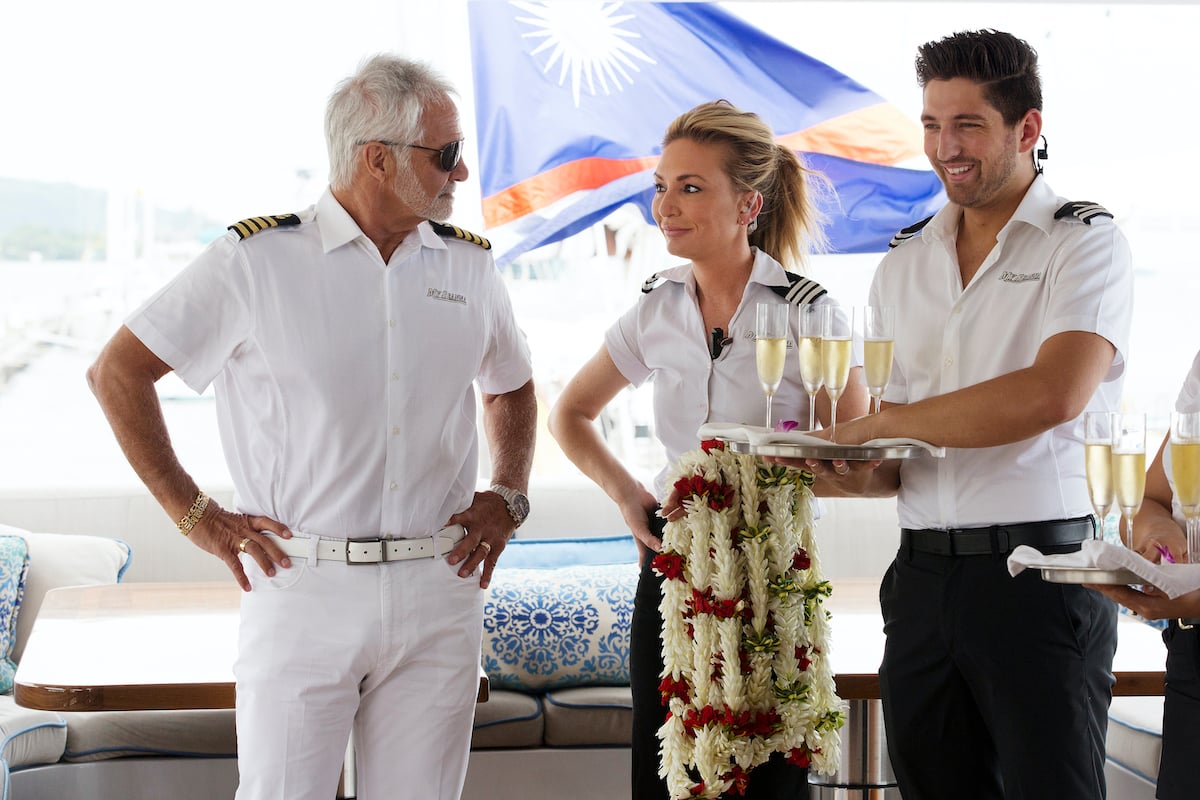 Shortly after Brooks was dismissed, Bedol tendered her resignation. However, her exit was clouded with controversy after she accused chief stew Kate Chastain and second stew Josiah Carter of bullying her shortly before she left the boat.
Most of what Bedol alleged was not seen during the season. But at least one of her accusations was proven true during the reunion when producers aired unseen footage.
Caroline Bedol said Chandler Brooks was fired before he could resign
"Fun fact: Chandler was only fired because he informed production he was going to resign," Bedol spilled during her AMA. Bravo and Brooks have not commented on whether or not Brooks had planned to quit.
She added that Brooks was her favorite person after she finished filming. But during the season it was Ashton Pienaar. "During filming, hands down, Ashton. We were (erm, I thought we were) fast friends who grew close fast," she remarked. "I wish some of that was show, mainly because we were very funny together and laughed way too much."
"Chandler and I had an instant attraction," she added. "After that, I would say we became pals and always looked out for one another. I think it's safe to say we were initially interested in one another, but that quickly turned to friendship. Production was crying in their Cheerios over it, but hey, tough noogies. I'll say this: if Chandler was onboard during Speakergate he would have immediately intervened." Carter and Chastain planted a speaker outside Bedol's cabin and blasted EDM to motivate her to depart from the boat.
Bedol also wrote that Brooks has moved on since the series. "He is the only one I can say drove me bonkers (and I him) but who I knew and know to have integrity. I hate his edit, but hey, he's past it and rocking out hard now with his lovely girlfriend, Jamie [Jason from Below Deck Mediterranean]."
Bedol says Kate Chastain is not a b*tch
Bedol also opened up about how she feels about some of her former cast mates. She and Chastain were clearly at odds but Bedol wrote that she doesn't think Chastain is a b*tch.
"I would not refer to Kate as a b*tch," she wrote. "She is mean. She is cruel. But I steer away from 'b*tch,' because the word doesn't really mean anything in this kind of context. *kate also has many great qualities. (She's a mixed bag, like we all are)."
Adding, "Josiah was never, and I mean NEVER kind to me. Kate was intermittently kind to me, which is a mark of narcissistic abuse. They pepper in praise and positivity to gaslight their target, so when they devalue, it leaves the target questioning his or her perception, as well as causes the target to scramble to get 'back to that positive place' which was never real to begin with."