'Below Deck': Did Rhylee Gerber Trade Boats for Bison?
Below Deck deckhand, Rhylee Gerber seems to have traded boating for wrangling bison. Gerber has filled her Instagram story with incredible videos and images squaring off with the large beasts as she also appears to care for the horses on a ranch.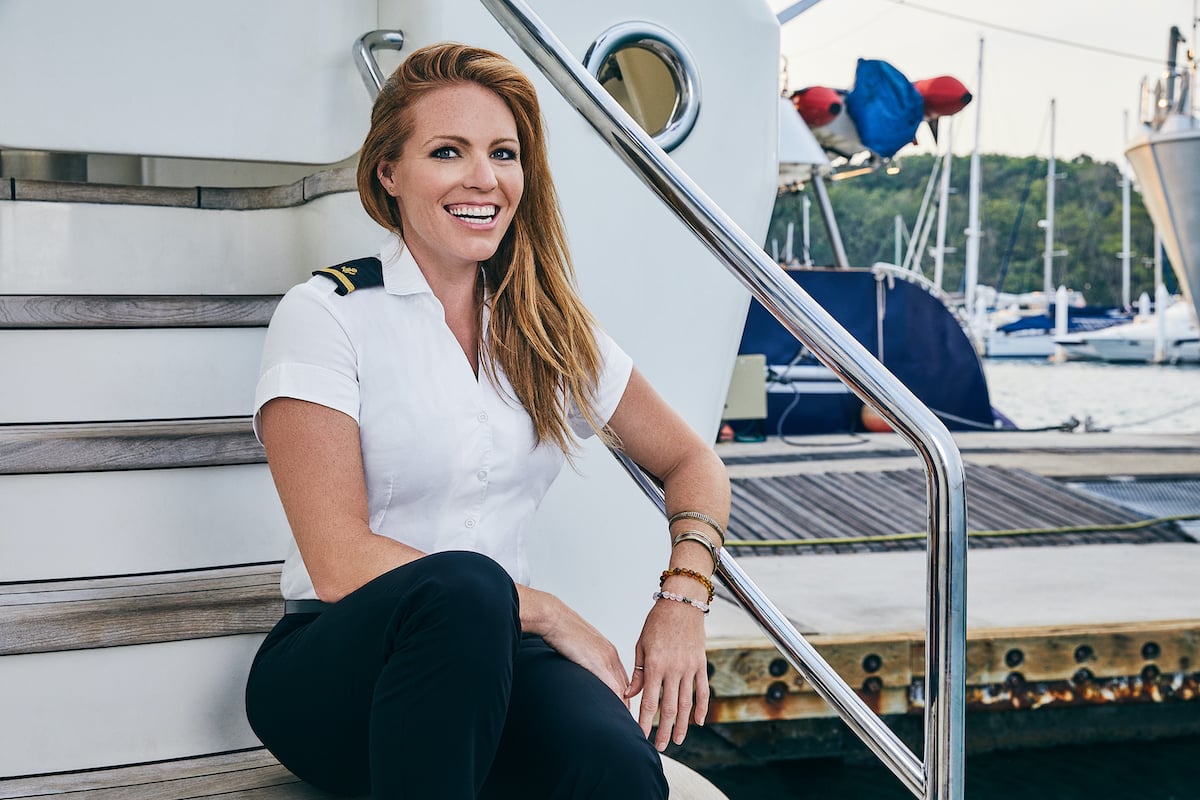 First, she dove headfirst into van life, purchasing a van that she transformed into a cozy domain. With her dog Dolce by her side, Gerber drove across the country back to her home state of Alaska. She spent the summer fishing and exploring the vast terrain.
In recent months, she's apparently put fishing on hold to try her hand at working on a bison ranch. She's also still creating her art and jewelry, posting about a local affiliate. "I'm excited to introduce you to one of my favorite affiliates @goroamfree," she shared. "I'm new to the scene but eager to learn everything I can about the workings of a bison ranch and I can't imagine a better group of honest, hardworking and respectable individuals to teach me!"
She wears many hats on the bison ranch
Gerber shared Instagram story videos of her trying to ensure the animals are hydrated. But she has to be cautious as bison are often seen looming and trolling her in the distance. She has shared photos of the beautiful creatures that also allow her to showcase the breathtaking landscape. Social distancing is easy as she and the animals seem to be the only ones in the area.
She recently shared a video where she is operating a forklift to bring in huge bales of hay for the bison. The video is captioned, "Unloading hay for the winter." The hay bales are almost as big as the forklift Gerber is driving. The bison roam near the forklift, unaware or unbothered by the machine. She has to move them back with a horn and by pushing forward.
Gerber also chops wood like a pro as she expertly splits large logs of wood with an ax. The mountains serve as her backdrop as she makes the arduous task look effortless.
Follow Rhylee Gerber's Instagram for more adventures
Gerber's Instagram is a great way to scratch that wandering itch, if only for a minute. She fills her account with action videos and photos that include shots of her hanging on the side of a mountain while rock climbing to hiking in the snow with her pup in a large backpack.
"Traversing slippery rock while barefoot is no joke but I'm used to pushing my limits, which typically means I'm pushing Dolce's as well," she shared along with heartstopping photos of her scaling the side of a huge rock formation. Friend and former Below Deck stew Courtney Skippon couldn't help but comment. "Are you trying to die," she wrote. Gerber had the perfect response. "I'm trying to live!!!" she responded.
Gerber's pup Dolce is almost always with her too. She's shared videos and images of the two hiking. But since Dolce is old and arthritic, Gerber purchased a handy backpack that allows Dolce to enjoy the hike from Gerber's back. Gerber even offered a video demonstration of how it works.