'Below Deck': Did the Guests Just Insult Chef Rachel's Food?
Chef Rachel Hargrove from Below Deck has been hitting a home run with nearly every single dish she's served this season. She doesn't sweat gluten-free, vegan, and crazy requests, but is she going to hit a wall on an upcoming episode?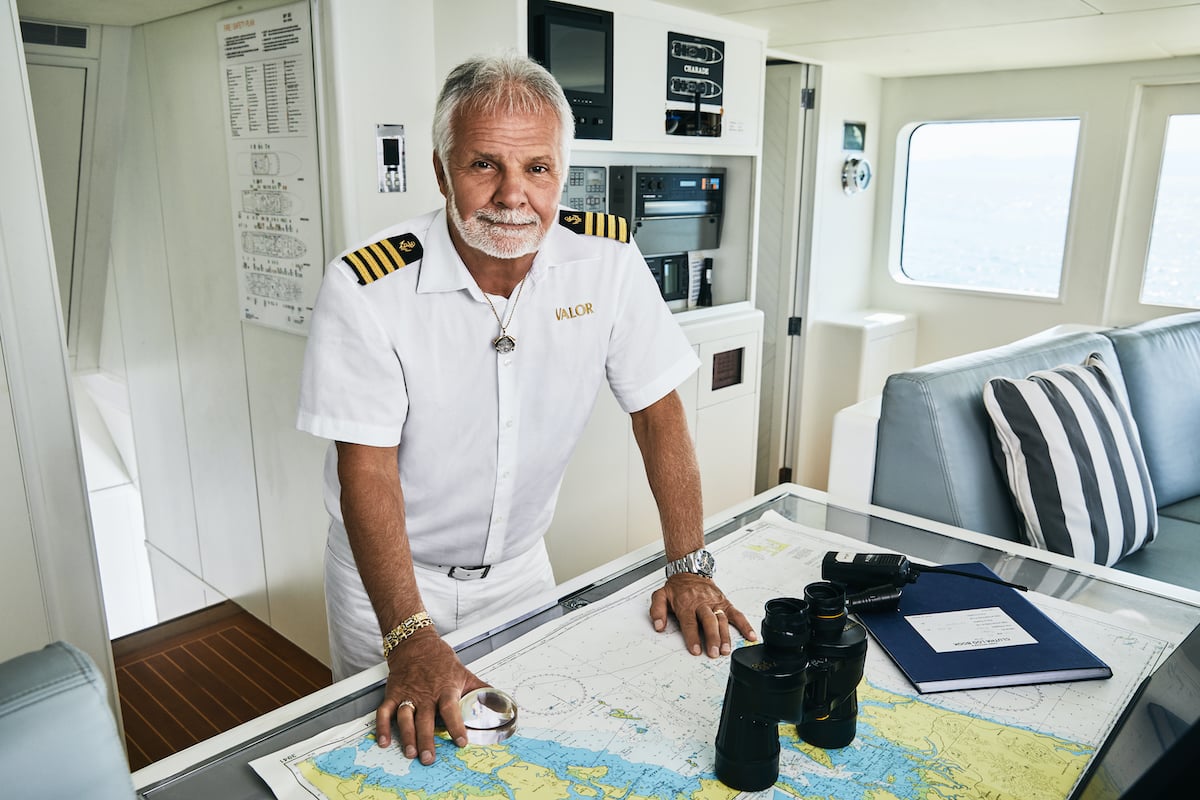 A preview clip shows that the guests doubt that she served fresh crab for lunch, insisting that they are eating fake crab sticks usually procured at the grocery store. But not only is the crab real, Hargrove tells chief stew Francesca Rubi the crab is among the most expensive available.
The complaining starts almost immediately when Rubi serves the food. And even though Hargrove tells the guests they are eating some pretty expensive fish, they continue to grumble.
Chef Rachel describes the dish in detail
The minute the plates hit the table, a guest is heard saying "Ugh, this is it?" The guests seem confused by the layout of the plate wondering if more is coming. Thankfully Hargrove is right behind Rubi to explain the dish.
Hargrove takes a minute to let the guests chatter and laugh. "So this is an Israeli couscous with Greek-style salad and Petrossian snow crab meat," she explains. The guests say nothing until one person says, "Yummy. So good."
RELATED: 5 'Below Deck' Moments That Never Made The Show (Exclusive)
The guests seem satisfied so Hargrove retreats back to the galley. Although Hargrove explained the dish, the guests insist the crab is fake. "I think it's fake crab," another guest says. Finally, someone asks Rubi if the crab is fake.
But the guests still insist they are eating fake crab
Rubi immediately tells the guests the crab is not fake. "On what superyacht would you serve fake crab," Rubi wonders. She leaves the guests to let Hargrove know what the guests said about the crab. Of course, Hargrove is stunned by the feedback. "What? No," Hargrove says. "It's like one of the most expensive crabs that you can have."
Indeed, a quick online search for Petrossian snow crab produces prices like $130 to $190 for 7 ounces. As Rubi talks to Hargrove, the guests continue to joke about eating fake crab meat.
RELATED: 'Below Deck Med' Producers Recall This Red Flag Moment With Chef Mila
While Hargrove wouldn't think of serving fake crab, one Below Deck chef actually did. Chef Mila Kolomeitseva from Below Deck Mediterranean Season 4 served "slimy" fish from a can to a group of charter guests who are Captain Sandy Yawn's friends. Kolomeitseva was also seen licking a raw steak and serving Old El Paso nachos to the guests. She was ultimately fired.
Kolomeitseva didn't have the level of experience Hargrove has and it showed in how she provisioned. "It seems to be that ordering from a provisioner is kind of an art form for a yacht chef," Josh Brown, Bravo's Vice President of Current Production said on the Below Deck Med After Show. "I don't know if anyone remembers last season when chef Mila first got on board. She way over-ordered her provisions."
"It didn't make the show because of showtime, but she'd ordered like 32 cans of whipped cream," showrunner Nadine Rajabi recalled. "But it was interesting."