'Below Deck': Does Captain Lee Have the Highest Paying Job in Yachting?
As the captain of a superyacht, Captain Lee Rosbach from Below Deck is could possibly earn more than $200,000 annually. But is he the highest-paid professional in yachting?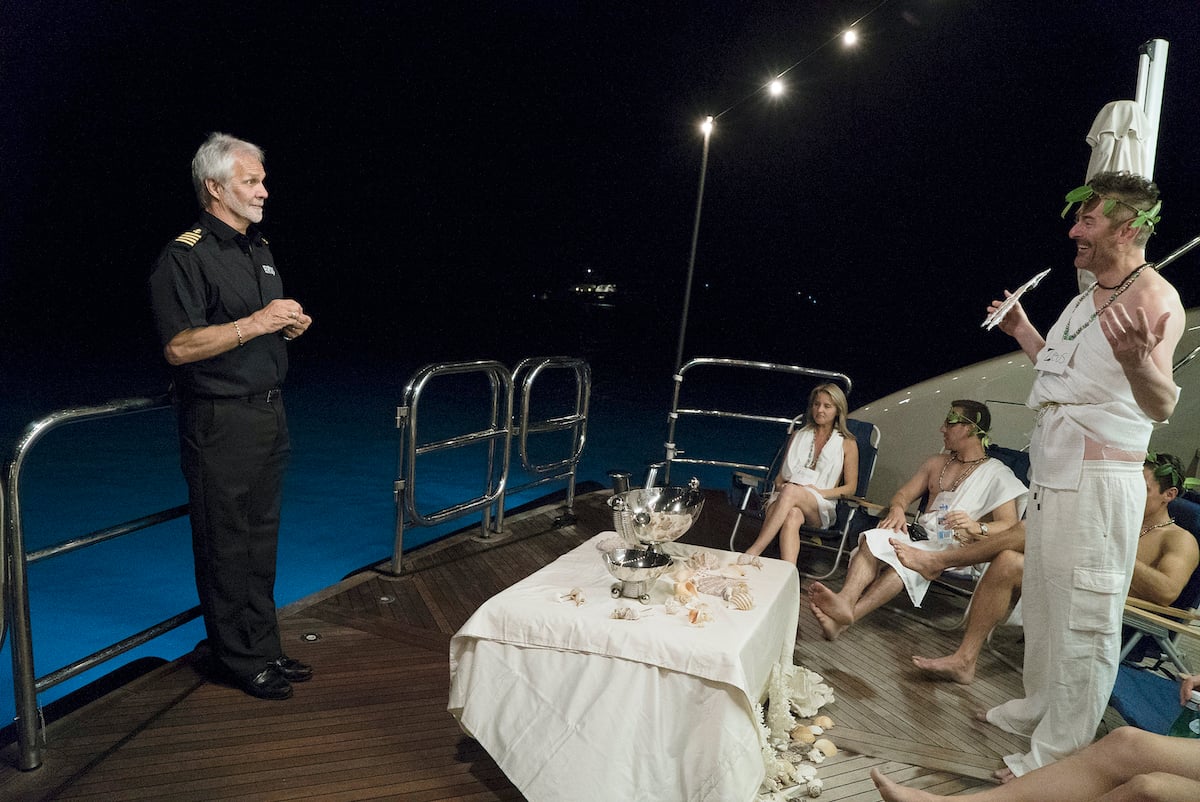 It's no secret yachting can produce a serious windfall for nearly any position. From third deckhand to jobs on land, sea seeking professionals have a wide range of choices, which is good news for those looking to get into a new career.
Captain Sandy Yawn from Below Deck Mediterranean said positions are opening up as professionals retire throughout the industry. "The shipyards are aging out of some of the best tradesmen and women ever and they need young personnel who want to work hard and learn," she told Yacht Charter Fleet.
"Below Deck is the best thing that has happened to our industry since Zero Speed Stabilizers!" she said. "I love that it reaches middle America. Not only does it show its possible to charter a vessel but as you know we are at a deficit of good crew. What we need now more than ever is crew. I feel like I'm in the best industry in the world and I want it to continue to thrive."
Who makes the most money at sea?
The captain generally makes the most money out of the yacht jobs at sea. Captain salaries range from $65,000 to more than $200,000 a year depending on experience and vessel size, according to Crew Finders.
The chief engineer job comes in behind the captain, starting at $52,000 to more than $120,000. The professionally trained chef comes in next, who can make more than $90,000 a year. This position is not to be confused with the yacht's cook, a position not seen on Below Deck. Some yachts have more than one chef and the cook is there to prepare crew meals and support the professional chef. This job can still generate more than $75,000 in salary.
Chief stew and the first officer can anticipate making up to $80,000 or more depending on experience and yacht size. An assistant engineer draws as much as $72,000 a year or more. Plus the bosun can expect to make up to $55,000 or more. Stews and deckhands still make a decent salary. A deckhand on a large vessel can make $44,000 or more a year. Stews on large superyachts draw $65,000.
The base salary is padded for the crew with massive tip money. João Franco from Below Deck Med told Showbiz Cheat Sheet he knew of a crew that made about $45,000 in tips alone during a summer season.
Yacht jobs on land payoff too
If going to sea makes you seasick, job seekers can still work in the yachting industry on land. Someone has to run the yacht business and yacht managers can draw salaries as high as $109,000 annually. Managers oversee all aspects of the business including operations, human resources, maintenance, and more, according to Super Yacht Crew Agency.
The industry also needs someone to build those luxury vessels. Boatbuilder salaries range from $37,000 to more than $80,000 per year. Engineers who want to transition from the boat to land could consider a job as a marine surveyor. Marine surveyor jobs pay about $72,000 annually.
Another lucrative position in yachting is being a yacht broker. Deckhand Bobby Giancola from Below Deck Med is now a broker and could be making serious bank. The yacht broker could actually be the highest paying gig in yachting. Brokers who deal with the highest-end superyachts and have a serious network can make $300,000 a year.