'Below Deck Down Under' Fans Dub Captain Jason the New 'Stud of the Sea'
TL;DR:
Below Deck Down Under's Captain Jason Chambers is the newest "Stud of the Sea."
Below Deck fans and his crew on M/Y Thalassa have dubbed him "hot" and a "Zaddy."
Captain Jason is private about his relationship status.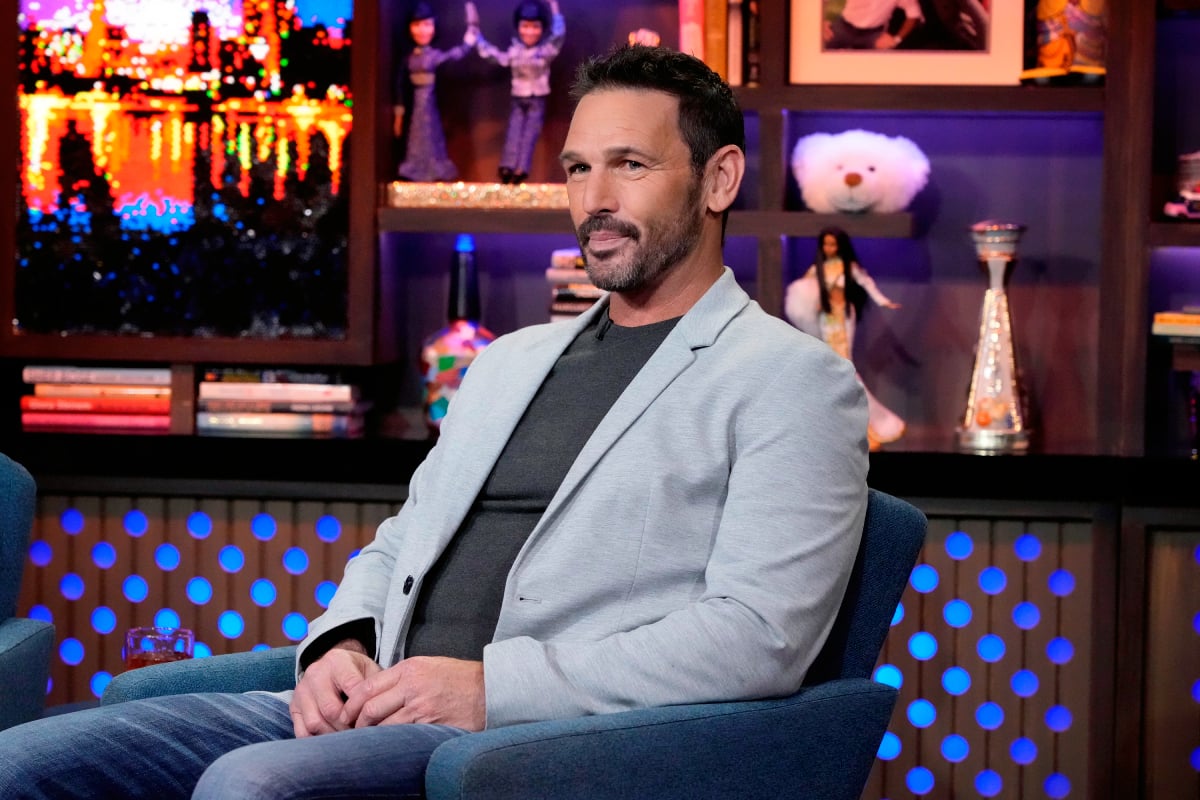 Below Deck Down Under is the first superyacht drama to premiere exclusively on Peacock. The latest Below Deck spinoff is set in Australia with a new, young captain at the helm of the M/Y Thalassa. In the series trailer, Captain Jason Chambers climbed out of the water as the crew commented just how "hot" he is. The clip also earned him a number of new fans, who are wondering if he's single.
The new captain in 'Below Deck Down Under' Captain Jason Chambers is the latest 'stud of the sea'
At the beginning of the new trailer, stewardess Tumi Mhlongo says out loud what everyone is thinking — "Captain is just hot." Stew Magda Ziomek agreed, adding: "He is so handsome."
The video also featured guests flirting with Captain Chambers, which caused social media to light up with reactions to his casting.
"That's the captain?!!! Holy…," one fan wrote, with another adding, "Captain is hotttttttt." But the comments didn't end there. "Captain Daddy omg," another fan shared, and a fourth added, "Um. Captain Jason is a Zaddy."
"Please don't ask how much & for how long I zoomed in on captains pic," one fan joked.
Just like Below Deck's silver fox Captain Lee Rosbach and his nickname "Stud of the Sea," Chambers' youth and good looks have earned him the title of "Captain Cutie" among his crew.
"I'm smiling about it. I'm enjoying it, and I'm taking it on," he said (with a laugh) about the nickname.
Captain Jason Chambers is private about his relationship status
With Chambers getting so much attention for his good looks, fans are obviously asking if he's single. According to Heavy, Chambers is extremely private about his relationship status. But, he is open and proud about being a father to his 7-year-old daughter, Saskia.
Chambers' home base is in the Philippines, where his daughter lives with her mother, Fuchsia Quinn. His Instagram features photos of the Beach House at Ocam Ocam, run by Quinn. And he describes himself as a "Father and Captain."
On March 13, Chambers posted a photo taken by Quinn from the Beach House and wrote in the caption "So nice to be home." In a separate post he wrote, "Believe me I spend so much time away from home but when I'm there it's living a dream."
Both Chambers and Quinn post photos from the Beach House with their daughter on their respective Instagram pages. However, they don't post pics together. It appears that they are co-parenting their daughter, but are no longer in a relationship.
The 'Below Deck Down Under' star says it was hard being away from his daughter
Chambers was separated from his daughter for an entire year due to the pandemic, but they finally reunited in February. He told Distractify that it's always been "difficult" to balance his career with family life.
"I've been struggling to do that for seven years now, being away from her … I'm doing everything I can to bring her more into my life as the years go on. Hopefully, this journey that I'm on now allows me to see her a little bit longer," Chamber said.
The first three episodes of Below Deck Down Under are now available to stream on Peacock, with new episodes dropping every Thursday.
RELATED: 'Below Deck': Tumi Reveals How She Creates Those Fabulous Tables [Exclusive]