Below Deck Sailing Yacht: Ciara Duggan Lashes out at Jessica More From Below Deck Mediterranean – Accuses Her of Assaulting Her Sister
Ciara Duggan from 'Below Deck Sailing Yacht' blasted Jessica More from 'Below Deck Mediterranean' on Twitter sharing some choice words about her and their fractured friendship.
Ciara Duggan from Below Deck Sailing Yacht and Jessica More from Below Deck Mediterranean seemed to be building a friendship bond – until now.
More and Duggan worked together on yachts over the winter but now the friendship seems to be completely over. Duggan took to Twitter to air her grievances with More. "It's disappointing when you think someone is your friend and then it takes a drastic turn because of their own psychotic insecurities. #sorrynotsorryjess," Duggan tweeted. Madison Stalker from Duggan's season of Below Deck Sailing Yacht added to the tweet, "Same same, but different."
But then Duggan shared why she is no longer friends with More and it seems to have a lot to do with an incident involving her sister.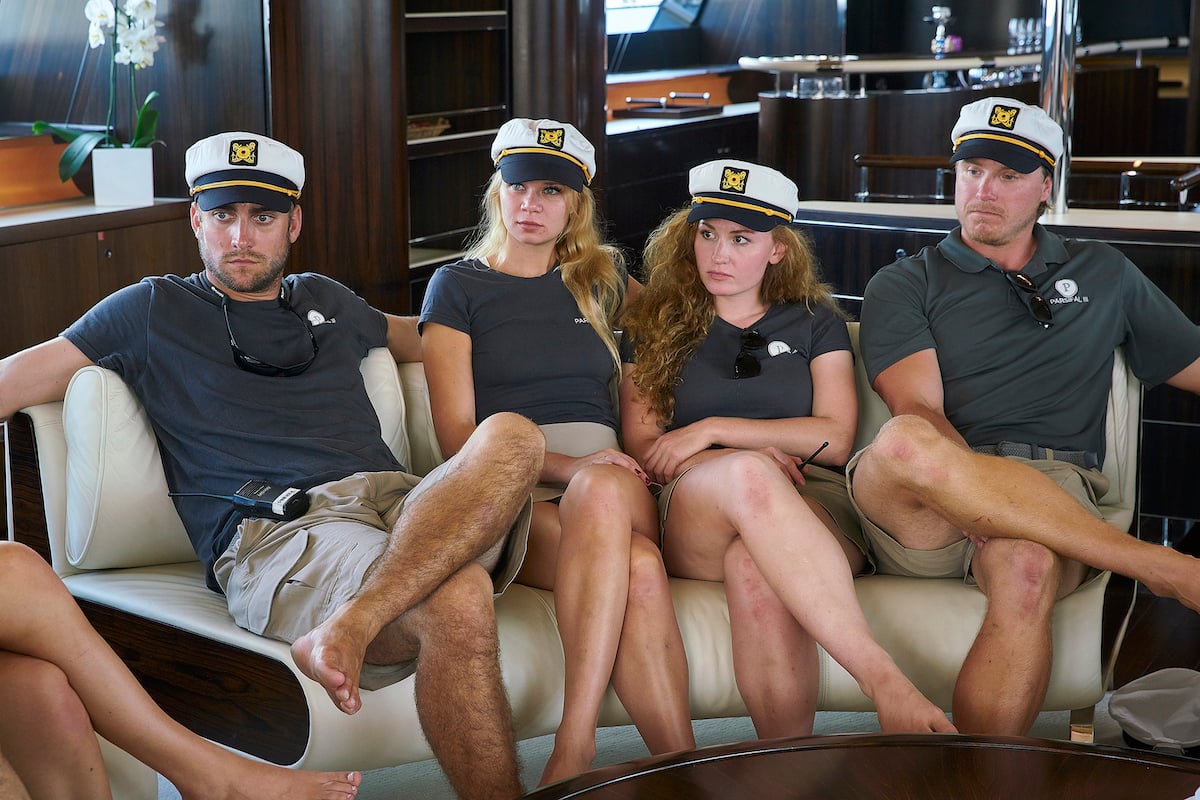 Why did 'Below Deck's Ciara Duggan fall out with Jessica More?
Duggan did not provide additional context other than there seemed to be an issue with Duggan's sister. A fan asked if they could repair their friendship. That's when Duggan replied, "Nope not when she assaults my own sister! There's no forgiving that."
In Feb. More and Duggan joined Elizabeth Frankini from Below Deck for a game of pool. Duggan retweeted the images and the trio looked extremely happy. "Girls night @liveandsetsail @bettabird except we let @bgcola28 join us," More tweeted.
Duggan also joined Alex Radcliffe and More during the Christmas holidays. At the time she was still together with Paget Berry. "I  know I'm a little late to the party but I hope everyone had a fantastic Christmas, Hanukkah and a Happy New Year," she shared on Instagram. "It was strange being separated from @pagetberry over the holidays, but we will be reunited soon hopefully! Anyways, let's pray this year goes better than the last!!!"
Jessica More from 'Below Deck Med' shared her raw and real struggle with anxiety and depression
More shared some extremely raw and heartbreaking images on Instagram earlier in May. She admitted she was struggling and eventually flew to Costa Rica to join Radcliffe as a retreat.
"After a very real and emotionally gut wrenching conversation that I desperately needed with @aubertbastiat I was encouraged to get more real," she shared. "More real with myself, my relationships/friendships and my life and to have the courage to share this with y'all in an attempt to help normalize the folks who go through hurt, grief, anxiety, depression, thoughts of suicide, feelings of unworthiness the list goes on …..the ugly sh*t we're all so good at hiding."
A slew of cast members replied with words of encouragement and support. "Good on you for letting people see the real side of things and your vulnerability. Sounds like you're on the right path," Jenna MacGillivray from Below Deck Sailing Yacht replied. Frankini added, "Right there with you, angel. I'll always support you I'm finding myself on a similar path. Winds of change. Not easy but will be worth it. Love you."
More shared videos and photos from Costa Rica, alongside Radcliffe who has remained a close friend. She has yet to respond to Duggan's tweet.