'Below Deck' Dream Team Crew for Jerry O'Connell Includes Bosun Rhylee Gerber and Captain João Franco
Bravo and Below Deck superfan Jerry O'Connell built his dream team that had deckhand Rhylee Gerber as bosun over some of her former bosun foes and João Franco at the helm.
O'Connell appeared on Watch What Happens Live with Andy Cohen and was tasked with sharing who are his five favorite yachties. That's when he built his dream crew, starting with Kate Chastain heading up the interior.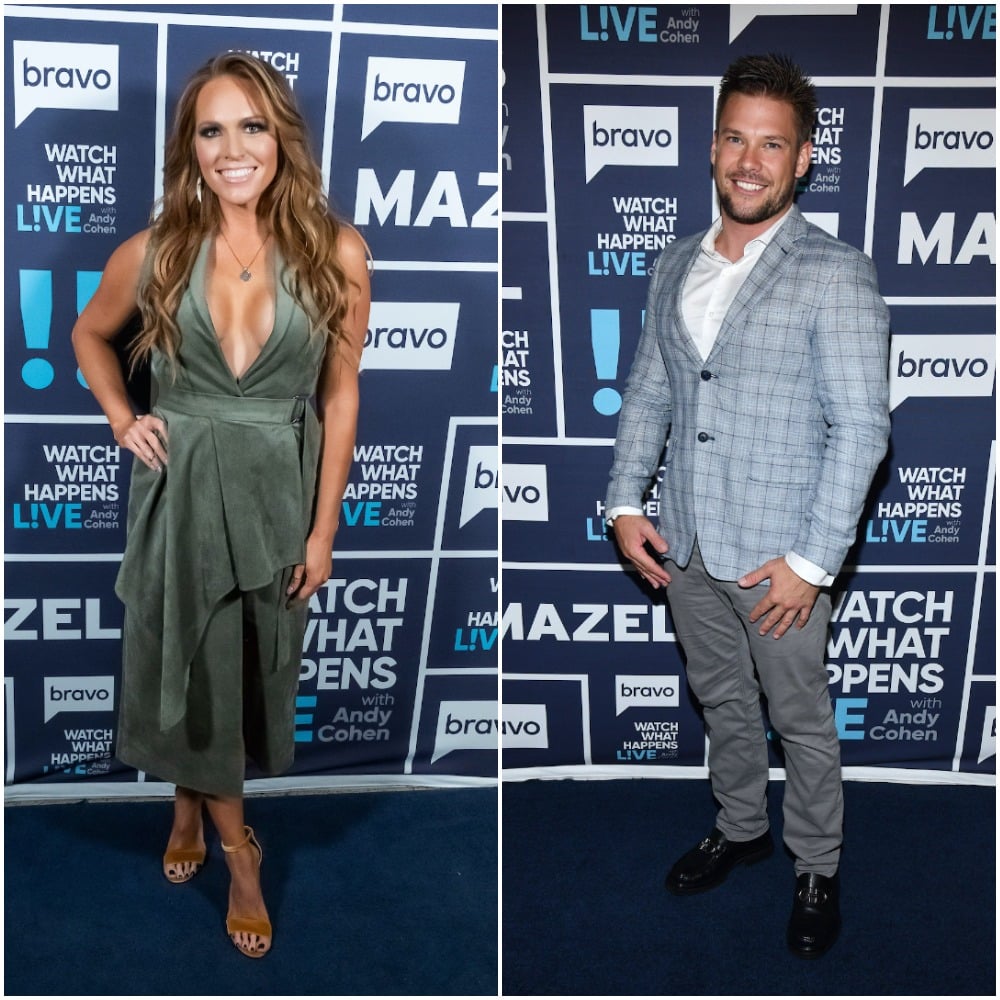 But then O'Connell took a left turn with his next remark. "Underneath her, you won't expect this, but Lexi [Wilson], Georgia Rose [Grobler]," he said. "And I'm gonna throw one more in there … Josiah [Carter]. I just love the way he talks."
"OK, as bosun I want Rhylee," he exclaimed. "And underneath her, I want Ashton [Pienaar] and Ross [Inia] to work for Rhylee! I'm producing a new show for you, Andy." While Gerber clashed with Ross Inia on Below Deck Season 6, Ashton Pienaar tried to get Gerber fired on Below Deck Season 7.
RELATED: 'Below Deck Med' Crew and Guests Dish About 5 Strict Rules They Have to Follow on the Show
In fact, O'Connell chatted about Gerber on Cohen's Sirius XM radio show in early 2020. "It's great this season, it's funny, I'm conflicted about Rhylee and Ashton and their situation," he said. "It's funny sometimes I'm 'Team Ashton' and sometimes I'm 'Team Rhylee.' I do think there is a little bro club happening when dealing with Rhylee but at the same time, I'm not sure Rhylee is the best at taking orders from her superiors."
O'Connell then named who is his captain on WWHL. "And finally, just because I mentioned him earlier and he's one of the hottest of all time, I want the captain to be … get ready for it … João!" O'Connell said. "That's right, he's captaining now. There's my perfect season."
O'Connell has talked about how his wife Rebecca Romijn has a crush on Franco. "She's mostly a João guy," O'Connell said about Romijn during a previous appearance on WWHL. "She really talks a lot about him She was very excited when at the end of last season he got promoted to captain. She's like, 'He's really moving up in the world.' I think they're pen pals."
Franco tweeted about O'Connell recently naming him as captain. "Guess who is the cap in @MrJerryOC 's dream team?? I think the first charter WHEN I'm captain on #BelowDeckMed should be JERRY AND FRIENDS!! Anyone agree??"
RELATED: Below Deck's Kate Chastain Shares Terrifying Reasons Why Ashton Pienaar Didn't Die During His Season 6 Accident
Franco is well on his way to becoming a captain. "So I think a big thing was at BravoCon when everyone cheered me for being a captain," he said on the Behind the Velvet Rope with David Yontef podcast.
"[Captain Sandy Yawn] definitely helped me in that and she got me to that point," he continued. "And I had mentioned that I was not at the status level of Captain Lee [Rosbach] as far as qualifications or Captain Sandy. I've still got now maybe a year and a half to be able to become a captain of the show, for example."
"So I now finished my tickets. I mean, this year we can all pretend like it almost never happened," he added referring to the pandemic year. "But if I get my last qualification that I'm waiting for, I'm just waiting for paperwork. If I get it by the end of this year, then I'll be qualified to almost captain the boat of that size, but with no experience. So I'll go out, get some experience, and then you never know."