'Below Deck': Eddie Lucas Dishes on a 'Crazy' and 'Fun' Season 8 (Exclusive)
Bosun Eddie Lucas from Below Deck recently dished with Showbiz Cheat Sheet about season 8, sharing that he and chef Rachel Hargrove get along well for a while but it doesn't last long.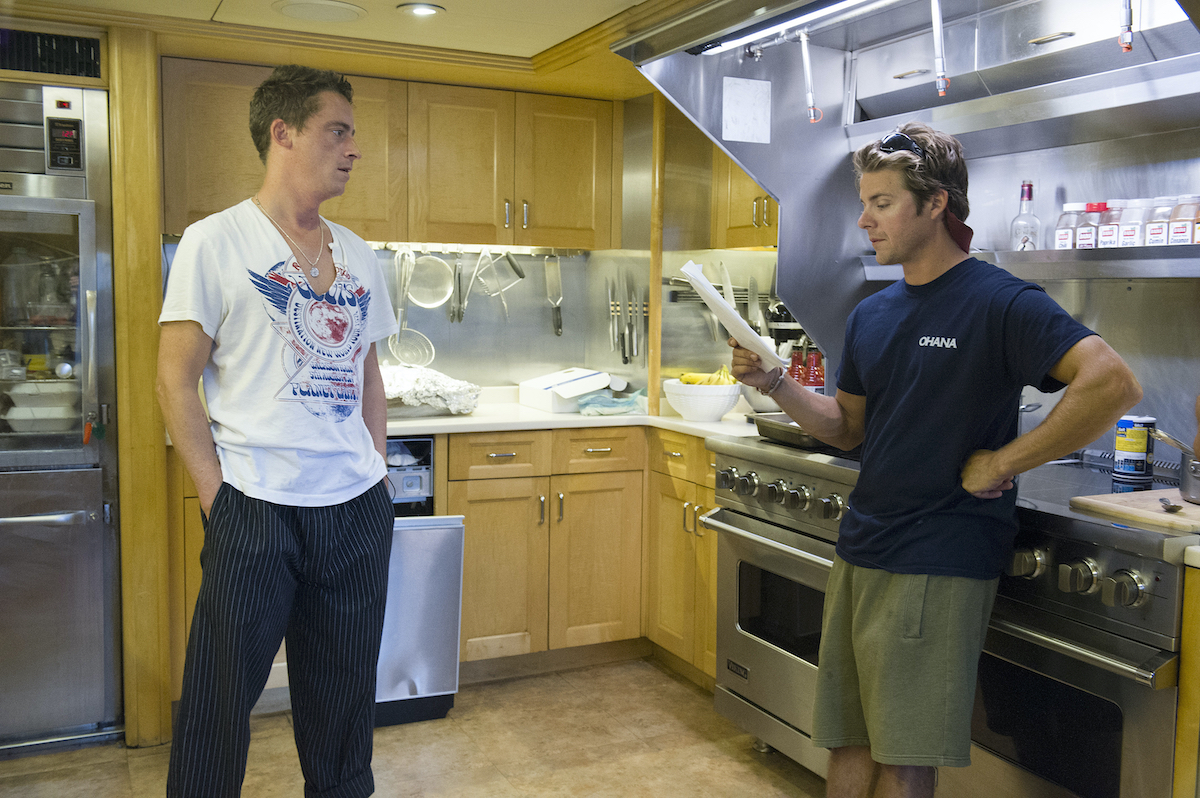 "She is a character," Lucas said. "She is a character. Crazy as they come. And her and I had some really, really great moments. But those moments like kind of died out pretty quick."
Lucas and Hargrove maniacally laugh together in the trailer, which makes it seem like they were going to enjoy some fun banter. But later it appears she tells him to "Go f**k yourself." Lucas wouldn't reveal more except to tell viewers to wait and see what happens.
Eddie Lucas returns as the 'old man' on the crew
After five years away from the show, Lucas returns older and wiser at age 35. "I always try to get along with my crew," Lucas said. "And with the entire crew, you know, I really tried to come together as a team. I don't want to be an officious jackass. I like to get along and have fun and enjoy working with them. That's really important, keeping up morale."
"But at the same time, working with a younger group that I don't really hang out with in my day-to-day personal life, there was definitely like, I don't understand what you're saying," he admitted. "Like what do you mean 'on fleek?' Like I don't understand this lingo, you whippersnappers."
"But in a way it worked to my benefit," he added. "Because they also look at me as the old fogey. But that often means I have a lot more experience. So they're going to respect what I have to say and not question me or my leadership style. Or the orders that I'm giving at the time."
Eddie Lucas is thrilled to be working for Captain Lee again
Lucas said he kept in touch with Captain Lee Rosbach over the past five years. Rosbach's tough work ethic is still as solid as it was when he last worked for him. "He's got a lot more white hair," Lucas laughed. "He's like the White Wizard now. Other than that, I knew what to expect from Captain Lee. And I knew what he was going to be expecting from me. I love working with Captain Lee."
Without chief stew Kate Chastain by his side, was Rosbach more hands-on with the crew this season? "He didn't have Kate anymore and he had an entirely new crew except for me," Lucas said.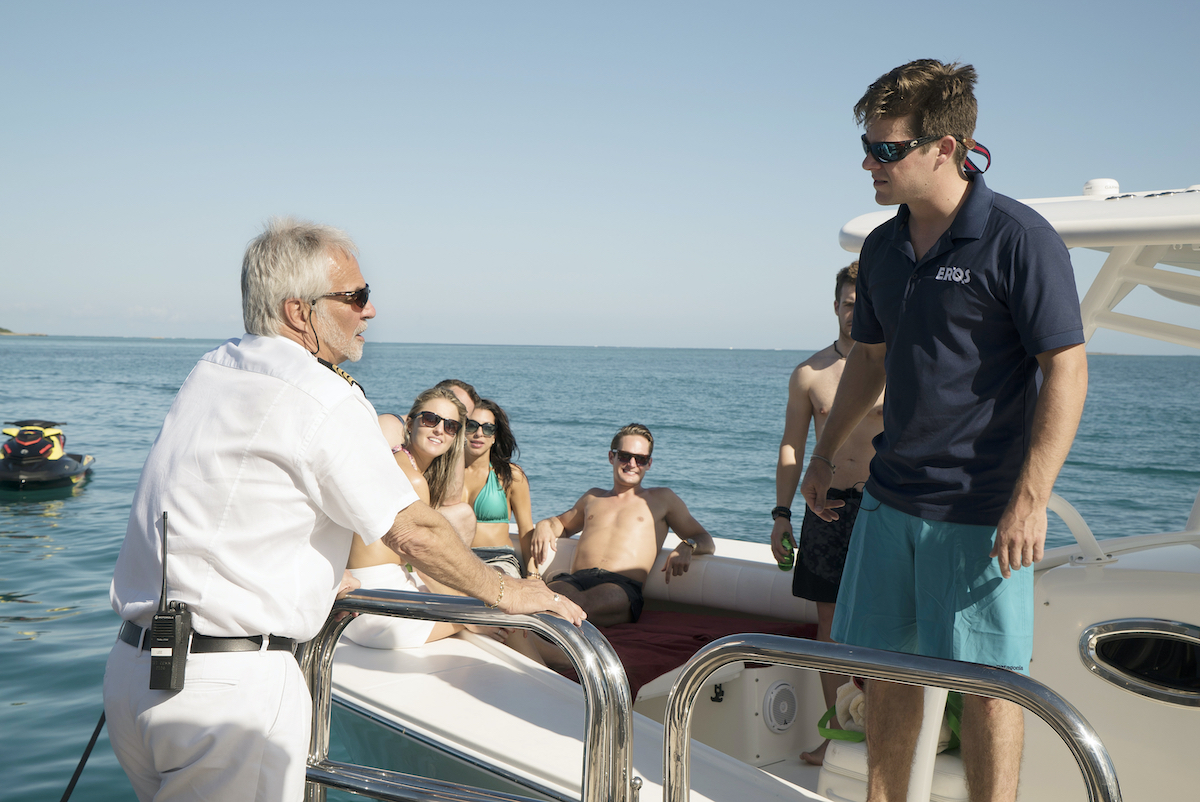 "He definitely expected me to kind of check-in with him," Lucas said. "Let him know about the day to day. But Captain Lee is never a micro-manager. He's never hanging out in the galley, watching over everything. He is somebody who is up in the wheelhouse and is relying on the crew to do their best job." Thankfully, Rosbach knew he could trust and rely on Lucas to get the job done so they had that pre-established comfort level.
He teases the charter guest debacle
From a new crew to wild guests, Lucas says this season will bring viewers to an entirely new place. "There are some wild things that I never thought I would see," he exclaimed. Previews show a guest swimming in the water at night and Rosbach is furious. He screams at the guest to get back on the boat and proclaims that their charter is over.
"One thing that has changed from the first season especially is Captain Lee is a lot more involved with the guests," Lucas said. "He's constantly asked to have dinner with them and he's always a people pleaser when it comes to the guests. So he's constantly interacting with guests like that and it's something that really blows up in the guest's face. But that's gonna be a lot of fun to watch."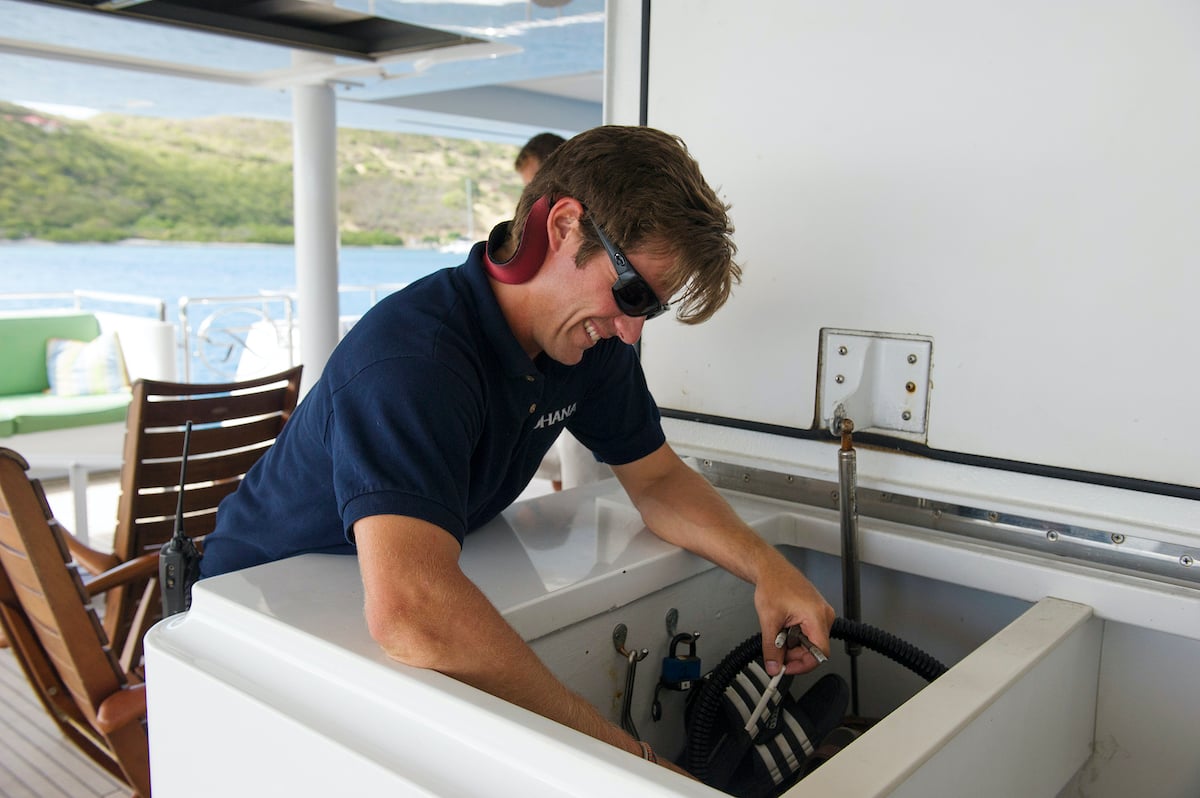 He summed up the season with a few remarks. "It's going to be crazy, as always," Lucas said. "It's going to be funny, it's going to be fun! What I've seen so far, I'm happy with it."
Below Deck Season 8 premieres on Monday, Nov. 2 at 9/8c on Bravo.