'Below Deck': Eddie Lucas Hints at Tension With Chef Rachel
Although bosun Eddie Lucas from Below Deck raved about chef Rachel Hargrove's culinary talents, the compliments seem to stop there.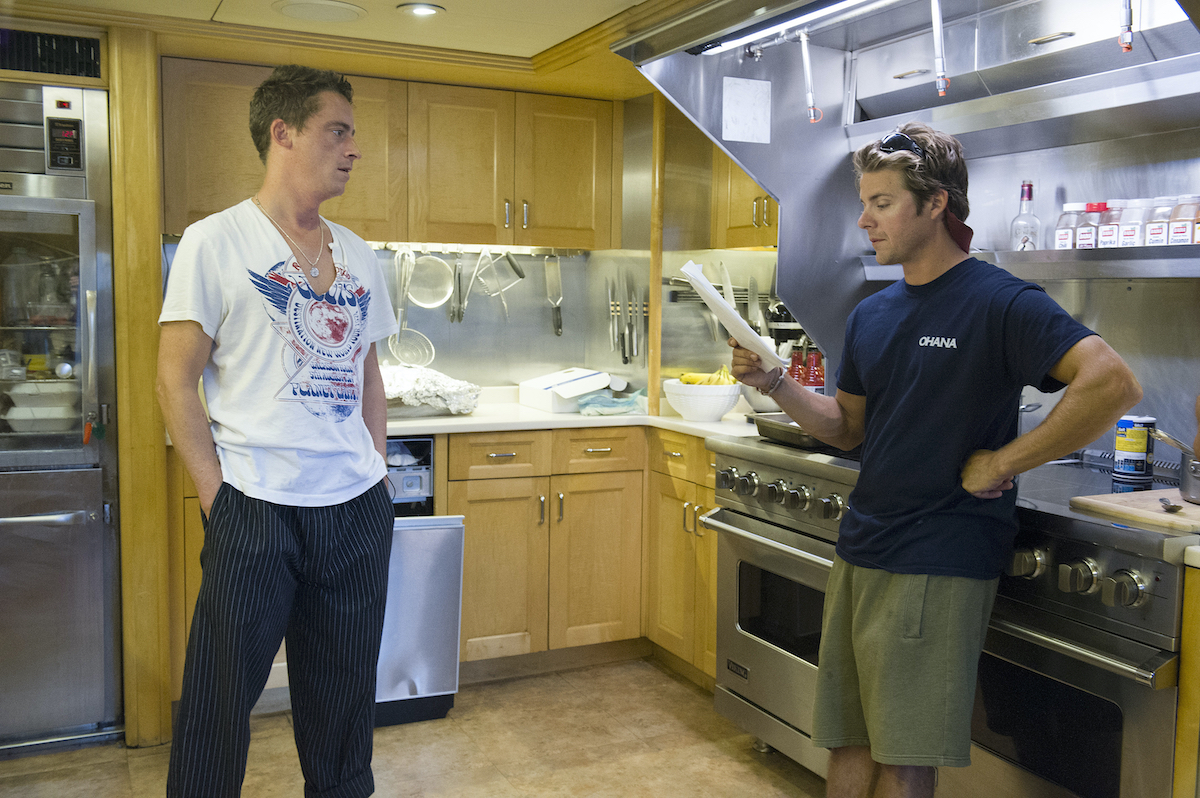 He recently teased about his relationship with Hargrove, indicating it was nothing short of tense. "She is a character," Lucas told Showbiz Cheat Sheet. "She is a character. Crazy as they come. And her and I had some really, really great moments. But those moments like kind of died out pretty quick."
Indeed as Hargrove seemingly tells someone, possibly Lucas, to "Go f**k yourself" at some point in the season. Lucas also hinted more during an appearance on Watch What Happens Live with Andy Cohen.
Eddie Lucas opts for Rocky Dakota over Chef Rachel
Lucas and chief stew Francesca Rubi were put in the hot seat during the WWHL After Show. They had to choose between two crew members they'd rather "share a bed with." While they were both given tough choices, Lucas' choice may have indicated drama with Hargrove.
"Eddie, who would you rather share a bed with, Rocky or chef Rachel?" host Andy Cohen asked Lucas. "Oh God," Lucas said knowing he was in a tough spot. "Um, yeah, Rocky."
RELATED: 'Below Deck': Chef Rachel and Izzy Wouters Hint at a Fun and Funny Friendship
Lucas and Raquel "Rocky" Dakota had a secret affair during season 3. When she caught feelings he ghosted her, which caused even more drama. He tried to distance himself from her too but eventually came clean about the relationship.
Previews show that Chef Rachel brings the drama
Hargrove has received nothing but positive reviews from the crew, including Captain Lee Rosbach. "Rachel, nailing it. Happy face for me," Rosbach tweeted during the show. Unlike chefs in the past, Hargrove had no problem with vegan or gluten-free guest requests, in fact, she embraced it.
But she also seems to fall in line with most Below Deck chefs and has a temper. The upcoming episode indicates that viewers will get a taste of it in the episode titled, "There's No Crying in Yachting." According to the description, "While dealing with demanding guests, Rachel lets her emotions get the best of her, and Francesca loses her composure in front of Captain Lee. Meanwhile, James gets caught in the middle of an explosive guest argument."
RELATED: 'Below Deck Med': Kate Chastain From 'Below Deck' Says Chef Tom Is a 'Little B*tch'
Former chief stew Kate Chastain shared that all yacht chefs are a little crazy. "The chef, that's always a big conversation piece," she told Hollywood Life before her last season on the show. Chastain worked with five different chefs on the series, sharing the chef Kevin Dobson was a different kind of crazy.
"I just never knew what to expect from him at any time," she said about Dobson. "Personality, chef-wise, he was just full of surprises, and the only thing that wasn't surprising was that he was nuts, but just like every other chef. It was just like a different flavor of crazy."
Kate Chastain and Chef Rachel are friends
Chastain shared that she and Hargrove worked together in the past and are good friends. Hargrove may also be Chastain's favorite chef too.
"I watched Below Deck on a yacht when I was chief stew," she said during an Instagram interview with WALT Wines.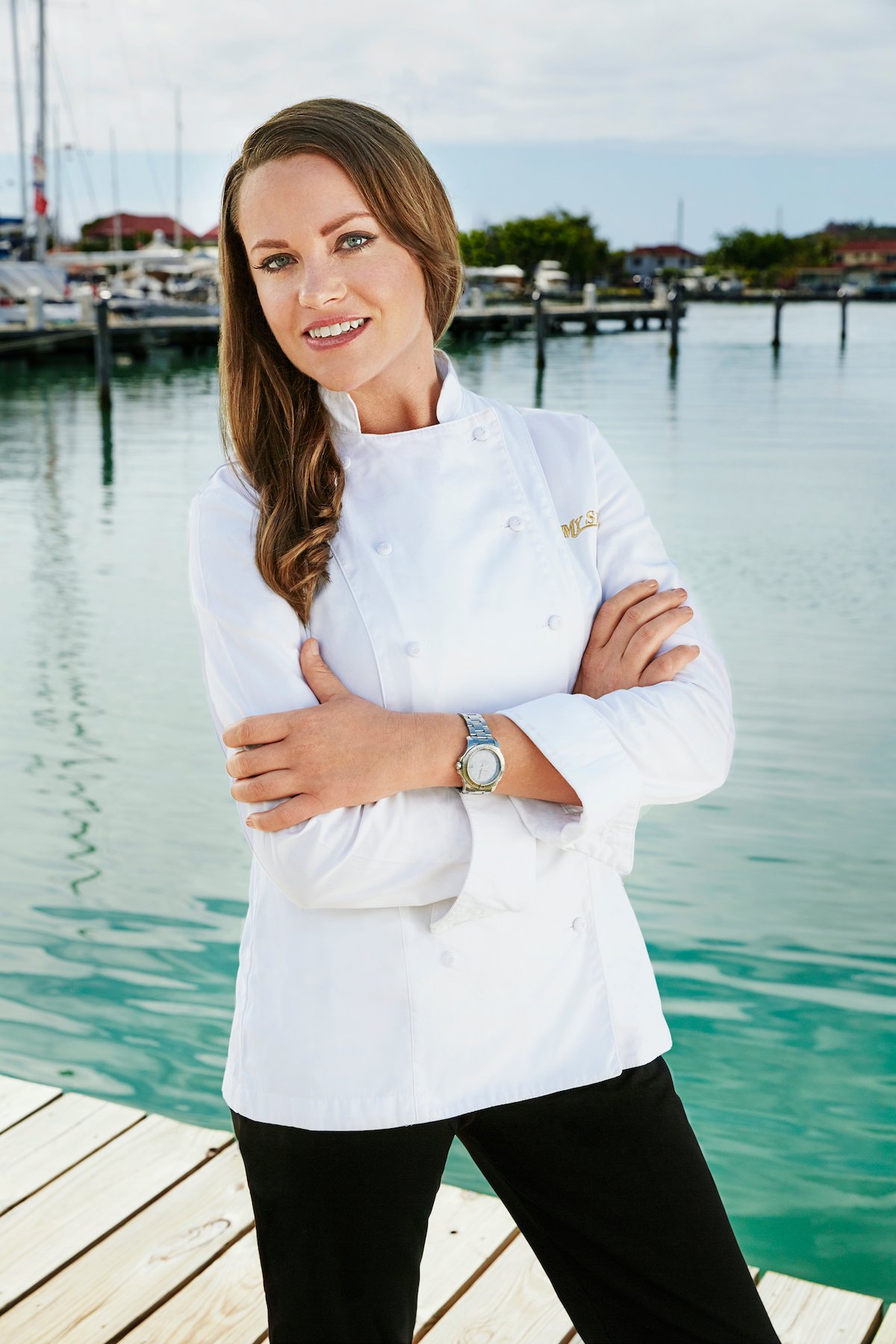 RELATED: 'Below Deck': Chef Ben Is No Longer Kate Chastain's Favorite Chef, She Names This Surprising New Pick
"Very fun fact," she continued. "The chef who was on board the yacht that I worked on, her name is Rachel. And she's going to be the chef on this new season of Below Deck! I'm so happy for her. She's fantastic."
Below Deck is on Monday at 9/8c on Bravo.