'Below Deck': Eddie Lucas Recommended That Heather Chase Be Fired After She Said the N-Word (Exclusive)
Eddie Lucas from 'Below Deck' said he was shocked when Rayna Lindsey told him that chief stew Heather Chase said the N-word multiple times during a crew night out on the town.
Eddie Lucas was very upset when Rayna Lindsey told him that Heather Chase used the N-word multiple times on Below Deck. In fact, he was so disturbed he eventually recommended that Captain Lee Rosbach fire Chase.
He also recounted how casually Lindsey brought up the incident, which left him completely shocked. "I couldn't believe [Chase] said it," he said shaking his head during a virtual YourEncore event shared exclusively with Showbiz Cheat Sheet. "Heather shouldn't have said that word."
"In no way, would I brush racism under the rug," Lucas added. He also offered additional context from the incident, his conversations and revealed that producers tried to shut him down when he attempted to discuss it on the show.
Eddie Lucas said his initial conversation with Rayna Lindsey was far more extensive than what 'Below Deck' viewers saw
"The conversation was probably about a half-hour long in real life," he recounted. "And if you recall in the conversation that they did show, I did say that's not OK. You know, if I heard that I would have said something. You need to say something and make sure that this is dealt with properly."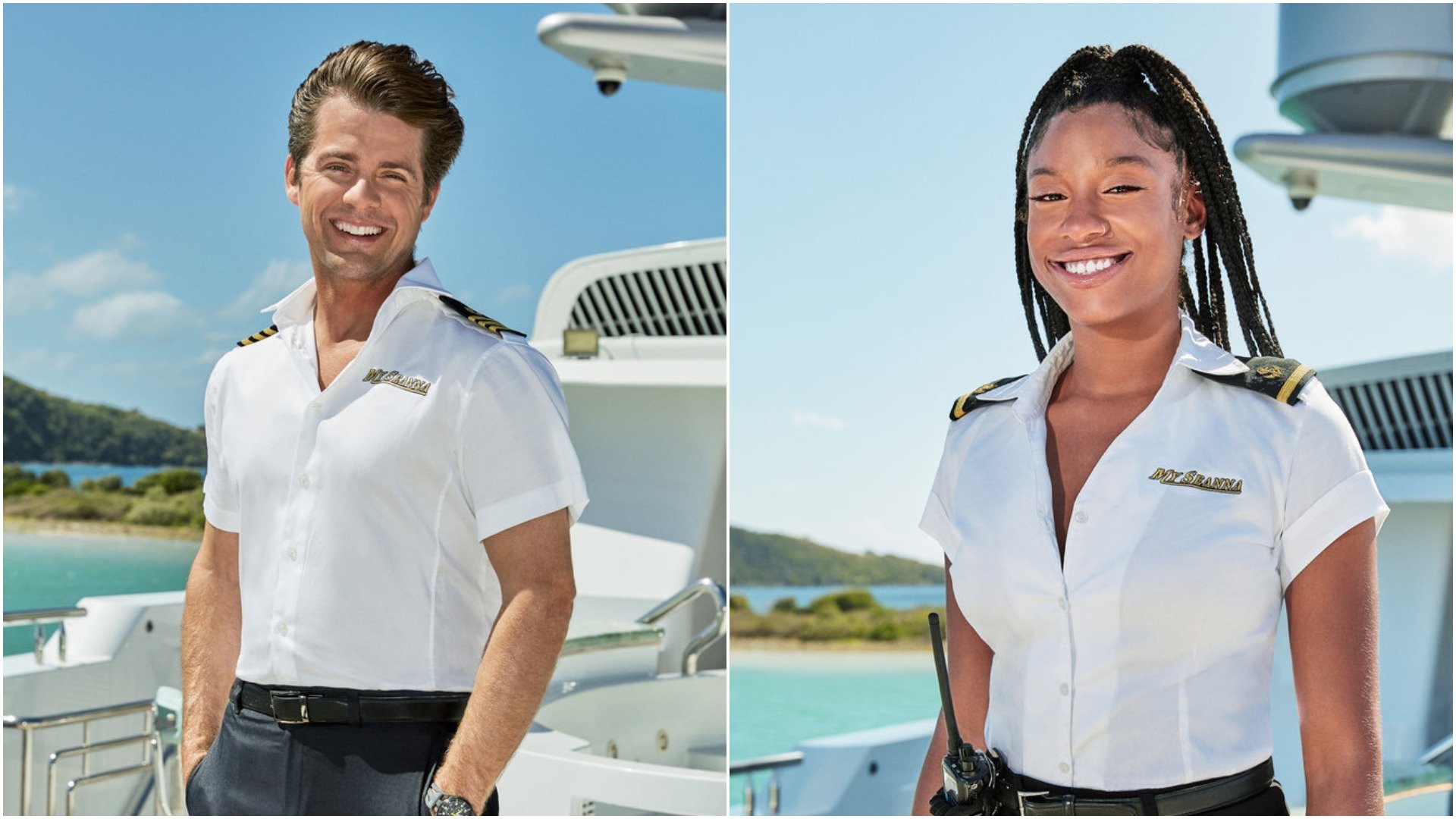 "And I mean, Rayna wasn't comfortable going to the captain right away about it," Lucas recalled. "She didn't want to. She just wanted to say, 'Hey, this bothered me. This is why I was upset and I was fine.' And I said, 'OK, fine, but, you know, don't let those problems that are happening at the time bother you. You know, if you don't want to make it a big deal then don't let it affect you.' So that's why I sound like I was brushing it under the rug. I was like, 'Don't take everything personally,' you know?"
Eddie Lucas recommended that Captain Lee fire Heather Chase
Lucas definitely wanted the incident to be addressed and was prepared to back up Lindsey when she was ready. "But I said to her, like call her out," he said. Adding again, "Call her out. Because what Heather said was not OK. Not OK at all. And Rayna wanted to deal with that herself. And I said, 'OK, deal with it yourself. Do it on your own time. But don't let this affect you and I. Or you and Captain Lee.'"
"And so that was the advice I was giving her," he said, adding that his main concern was Lindsey. "It was actually a really good conversation that we were having. And it's just gotten spun into something different. But in no way would I ever brush racism under the rug. I am not OK with it in any way, shape, or form."
But he could tell the incident weighed heavily on Lindsey as the Below Deck season continued. So he made multiple attempts to address it. He even tried to broker a meeting with Chase, Lindsey, Rosbach and himself. But Lindsey wasn't interested in meeting, referring to the entire encounter as "ignorance," refusing to accept Chase's apology.
Lindsey alleged in her Instagram stories that Lucas did nothing. But he shared, "As time goes by, I do have conversations with Captain Lee about it. I did recommend to Captain Lee to fire Heather. And if that makes it on the show – I don't know."
He was especially concerned because if Lindsey was still upset and said nothing, it could impact her work and relationships on the boat.
Producers did not want the conversation discussed, he recalled
But looking back, Lucas said maybe he should have insisted they talk to Rosbach immediately and pushed harder for a resolution. "She was very, very nonchalant about it," he said. "And so I didn't understand the severity of how it was affecting her in that moment. And do I wish I could have understood that better? Yes. Do I wish Rayna explained, like, 'No, this is really affecting me. This is not OK. Like, I'm really upset about this.' And if that was the case, then there would have been much stronger actions taken in that moment."
He added that production played a part in not only what viewers saw, but how it was addressed on the boat. "You know, the whole thing, that whole deal was just really poorly handled on so many levels, especially the top of it, which is production," he said.
"You know, production was terrified by this whole situation coming out," he recounted. "And I was told on numerous times don't talk about it, stop bringing it up. This is going to kill us. And that's not OK." He recalled seeing how the incident wore on Lindsey. But he was told to shut down any further discussion by producers.
"I mean, I was told on numerous occasions to not talk about it and not bring it up anymore," he said about discussing he incident on Below Deck. "I mean, when I had the conversation with Rayna about it, I wanted to go talk to Captain Lee. As soon as that conversation ended, there was an EP right out there saying, 'OK, that was it. No more, we're done talking about this.'"