'Below Deck': Eddie Lucas Reveals Captain Lee Asked Him to Return After Kate Chastain Retired
Eddie Lucas said Captain Lee Rosbach asked him to return to Below Deck shortly after Kate Chastain retired.
Chastain was always by Rosbach's side and without her, he lost his confidante on the boat. Lucas also said there was no way he would have even considered a return to the show after five years if Rosbach wasn't the captain. But he also wanted to return to redeem himself after Below Deck Season 3.
Captain Lee called Eddie Lucas to return to 'Below Deck'
Lucas shared what made him finally agree to return to the show. "No, I don't think I would have [returned]," he said on the Side Piece with Melissa Pfeister podcast. "Part of the reason why I came back is Captain Lee, he was like hey, I need you here. Kate's gone and I need someone in my corner. I need support, I could really use your help. You should really consider coming back this season."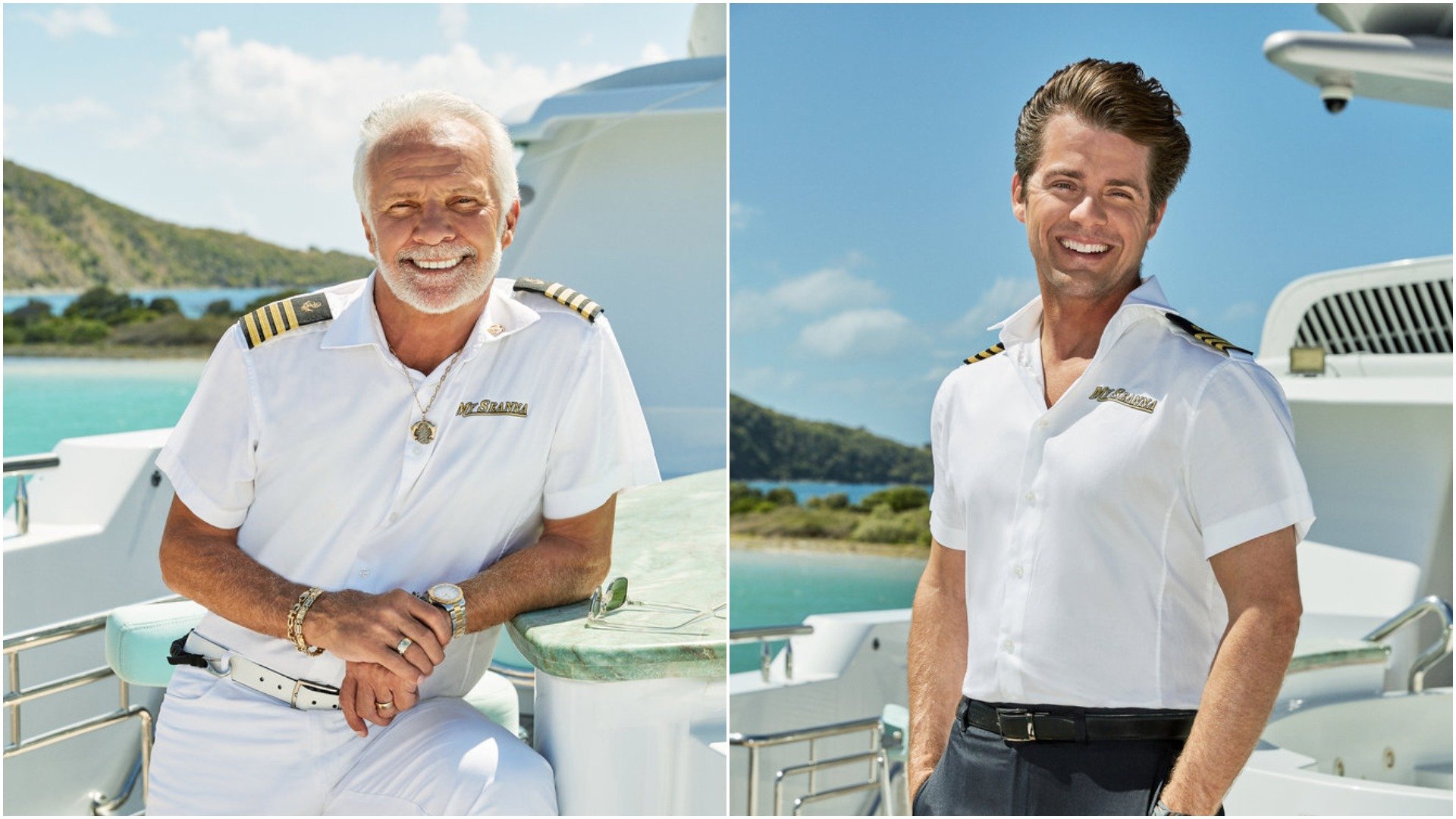 Chastain announced she planned to retire from yachting and the show after season 7 aired. Lucas returned for Below Deck Season 8. "That was a big part of coming back," Lucas said. "It was really nice having that guy in my corner and I definitely wouldn't have come back if it was anyone else."
Eddie Lucas also wanted a redemption season after 'Below Deck' Season 3
"I'm at the point now where I wouldn't come back, shooting a television show, dealing with a bunch of greenhorns, and having to prove myself to a new captain," he continued. "That would be just too much for me to handle at the moment." And while he technically didn't have a new captain, he did have to temporarily work with Captain Sean Meagher. Rosbach was delayed in his return to Below Deck Season 9 and Meagher agreed to step in until Rosbach could get to the boat.
Lucas also said he was ready to return to the show to redeem himself from Below Deck Season 3. "I still am so ashamed by how I handled that whole situation," he said on the Dear Reality, You're Effed podcast. "And I how I reacted and what I did. Cheating and all that stuff. And I said you know what I gotta come back. I gotta make it right. So I wanted to come back and have a redemption season. And just keep rolling with it." Lucas and third stew Rocky Dakota hooked up in the laundry room, but he wanted to keep the affair quiet. He had a girlfriend at the time and then suddenly ghosted Dakota, which only caused more problems.
Captain Lee and Eddie Lucas remained good friends through the years
For his part, Rosbach was always fond of Lucas. Shortly after the season 3 debacle, Rosbach said Lucas was a great guy. "Eddie had a difficult year last year, and things were never bad between Eddie and I," Rosbach told Bravo's The Daily Dish in 2016. "I was just disappointed in the choices and lack of judgment that he displayed. And he knew that."
"And I still think Eddie is a great guy, and I think he's got a great future," Rosbach said. "I just think he lost his way a little bit, as everybody does. It's not whether you get knocked down or not — because everybody's gonna get knocked down — it's how you get back up."
Rosbach and Chastain also remain close. She even lives close to him in South Florida and they try to grab dinner together too. "Getting the band back together," Chastain shared on Instagram along with the Rosbachs and bosun Kelley Johnson.