'Below Deck': Eddie Lucas Reveals Why St. Barths Is His Top Vacation Spot
Eddie Lucas from 'Below Deck' has become a Caribbean connoisseur after spending his four seasons in the area. He dished about which are his favorite areas and why.
After four seasons of Below Deck, Eddie Lucas could practically give tours of the Caribbean. So he recently dished about where he would go if given the chance to vacation (and not work) in the Caribbean and why.
Lucas said that while it was hard to narrow down a favorite place, St. Barths topped his list. But he also offered his "runner-up" choices too and he dished about the magic and magnificence of the Caribbean.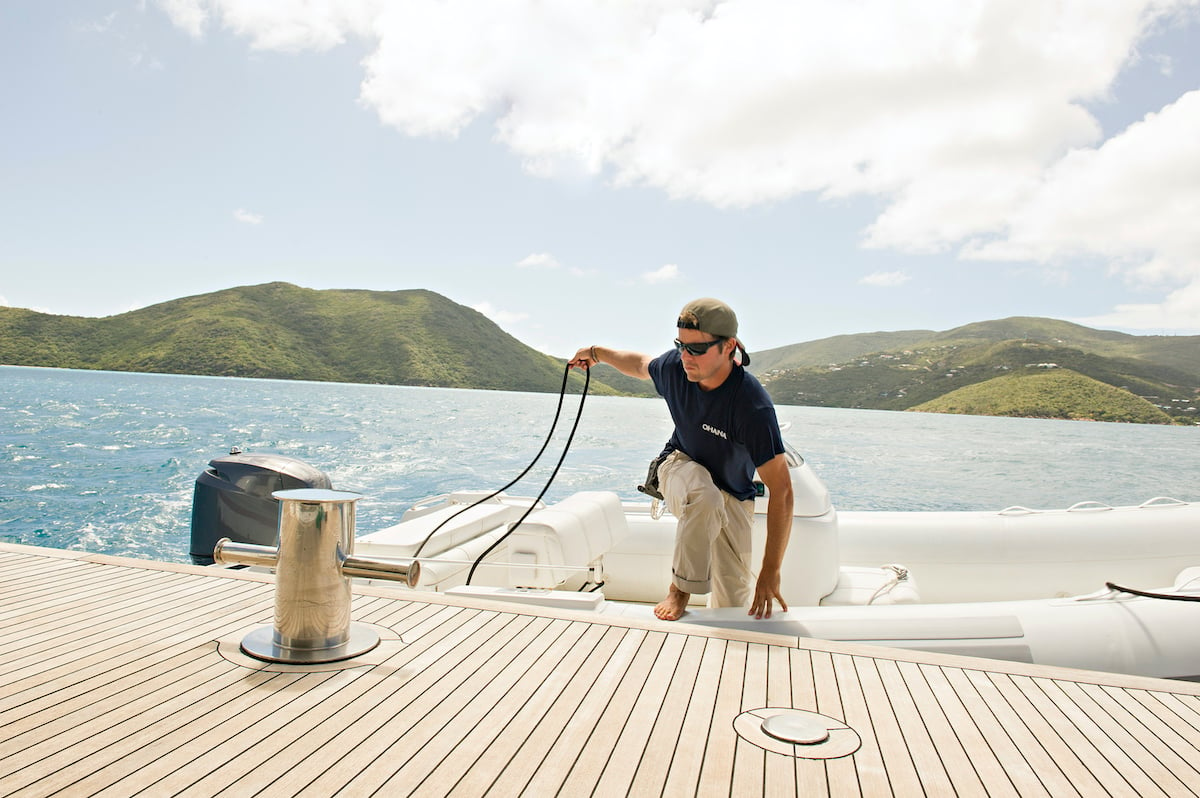 St. Barths is the hottest spot for Eddie Lucas
Lucas pointed to the versatility of St. Barths, explaining that the destination fits the bill for those who seek a quiet getaway or who desire a great party town. "St. Barths has a lot to do while remaining quaint," he told Forbes.
"But it's not overdeveloped or westernized. St. Barths is just really, really beautiful." He added that the area offers something for everyone. "You can still have time alone and have romantic moments together," he said. "But at the same time, there is also great nightlife and restaurants, if they're looking for a little bit more excitement."
Some of the hottest yachts are often spotted in St. Barths. At one point, Harry Styles and Kendall Jenner chartered C2 several holiday seasons ago, Boat reported.
The Centers for Disease Control currently recommends that visitors to St. Barths should be fully vaccinated beforehand and reports a "very high level" of Covid-19 in the area.
Eddie Lucas recommends two other areas in the Caribbean
Lucas recommends two other gem destinations in the area. He suggested the British Virgin Islands, plus St. Kitts and Nevis. "The BVIs have a lot more going on and are quite accessible in terms of getting there," he said. "They are also much more developed. There's a lot of restaurants and clubs and things to do. But it still has, of course, that Caribbean vibe."
He added that the British Virgin Islands is an ideal family spot. "I would definitely want to be in the BVIs if traveling with family," he shared. "Tortola, St. Maarten, these are a few of the islands that I would recommend for families because there's a lot to do and there's a lot of beautiful things to see. One popular destination that I think is certainly worth visiting, is the Baths."
Lucas likes St. Kitts and Nevis because the area is a bit off the beaten path.  "St. Kitts and Nevis are just very quiet, and they really feel untouched," he mused. "The Caribbean vibe and the Caribbean culture are both still really well intact there." Adding, "St. Kitts and Nevis have some amazing landscapes with the volcanoes and some beautiful beaches. Hiking, snorkeling and diving are all extraordinary here."
Lucas filmed every Below Deck season in the Caribbean. Shortly after a hurricane destroyed the area, the series traveled to areas like Tahiti and Thailand. But, when Lucas returned last season, the series when back to filming in the Caribbean.