'Below Deck': Eddie Lucas Reveals the Only Place on the Boat Where Crew Can Hookup (Exclusive)
Eddie Lucas from Below Deck recently dished about "behind the scenes" during a private virtual event.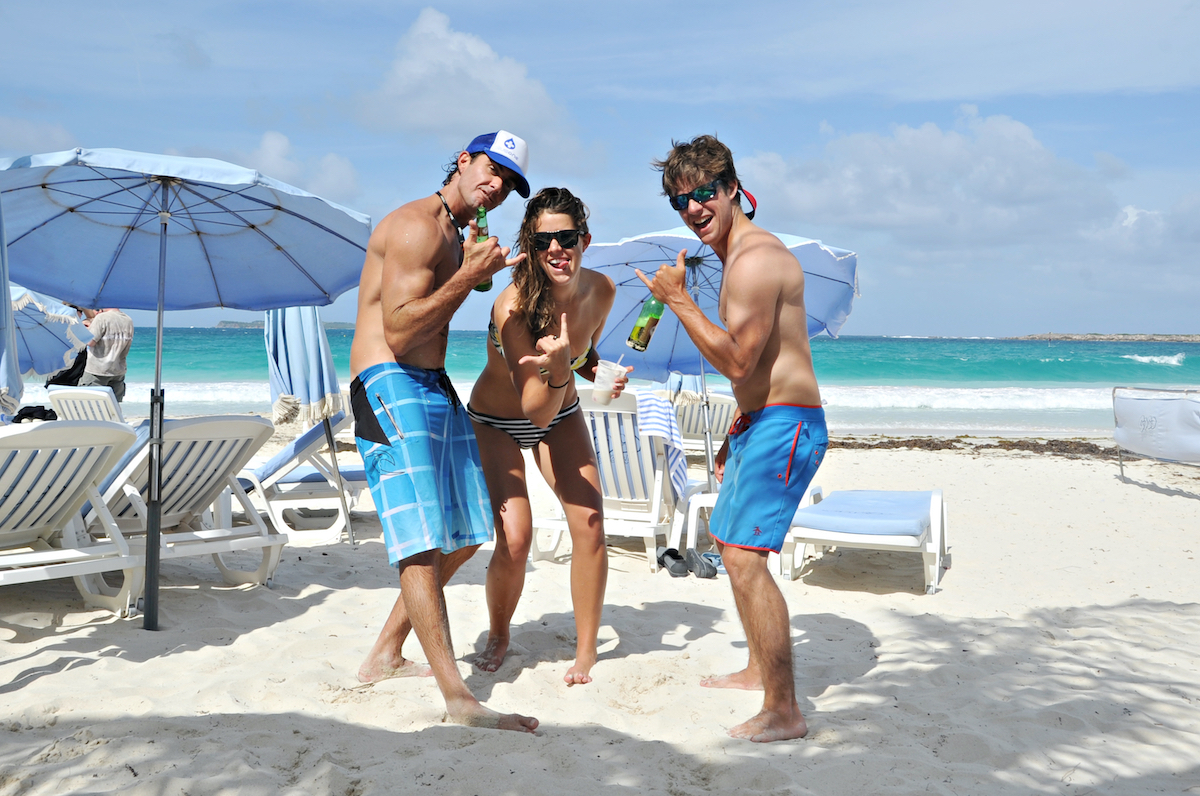 Fans wondered where the crew can go for intimacy, either with another crew member or alone. Lucas admitted the laundry room is no longer safe after he and Raquel "Rocky" Dakota hooked up during the spin cycle throughout season 3. "There are cameras all over the laundry room," he shared during the Your Encore event. "But the best place is, as always, is in your own bathroom."
"In the shower, in the bathroom," he said. "As Izzy says, make sure you wash it down." He added that he's heard of crew members "squeezing one off or rubbing one out in the strangest places on a yacht."
Lucas told Showbiz Cheat Sheet doing the live one-on-one event was a blast. "I had a great time chatting with some amazing fans on Your Encore," he said. "It's like we are all hanging out and laughing together."
Gabriella Schwager, CEO of Stars Marketing Group added that the event was a huge success. "We knew Eddie would do well, he has a fantastic personality and it came across through a sold out screen!" she said.
Eddie Lucas says it's hard to not break the fourth wall
Lucas said there are other places for a private rendezvous. "You never know," he said. "Like down in the anchor locker. There's no cameras down there. There's still a lot of places where there's no cameras. You just gotta know where to look. Production is not that sneaky."
Lucas added that he really gets along well with the production crew and it can be tough to not break the fourth wall. "It's really difficult, you know, especially being on the season for so long now that you get to know some of [the production crew]," he remarked. "But then while you're filming, you can't talk to them, you know, like 'Fourth wall, Fourth wall.'" About three or four camera operators are always on board, Lucas said.
RELATED: 'Below Deck': Eddie Lucas Reveals How He's Entirely Different Than Ashton Pienaar and Malia White
"You know, you can't interact with them," he continued. "You can't talk to them. But I love interacting with people. I get along with a lot of the camera operators or audio techs on production than what I do with people on the cast. And I feel like, you know, it's really hard for me not to mess with them. So, like, I'd be walking by and like slap Vinny on the ass."
Eddie Lucas drops hints about Shane Coopersmith
Lucas also addressed what he could about the current season. Will deckhand Shane Coopersmith make it for the rest of the season? "I don't want to spoil anything, but you can figure that out already …" he said. He also addressed his reaction to finding Coopersmith napping while the team worked.
"It was a tough moment, like walking in and seeing him [asleep]," Lucas admitted. "And you know, I'll be honest, you know, I heard rumors that he was down there sleeping before I even got down there. But I got in there and at first, I didn't see him because he was so cuddled up."
RELATED: 'Below Deck': Eddie Lucas Shades Former Chief Stew Adrienne Gang
"But when I saw him, I was like, oh my God, it's true," Lucas added. "Like there he is, like, what am I even what I am supposed to do now at this moment?" Viewers saw Lucas simply shake his head and silently leave the room. He gave Coopersmith the benefit of the doubt in case he wasn't feeling well.
Below Deck is on Monday at 9/8c on Bravo.