'Below Deck': Eddie Lucas Says What Happened To Hannah Ferrier Was a 'Massive Failure' and 'Really Tragic' (Exclusive)
Although bosun Eddie Lucas from Below Deck has commented on how he would have handled Hannah Ferrier's unregistered valium find, he has yet to comment specifically about Ferrier being fired as a result.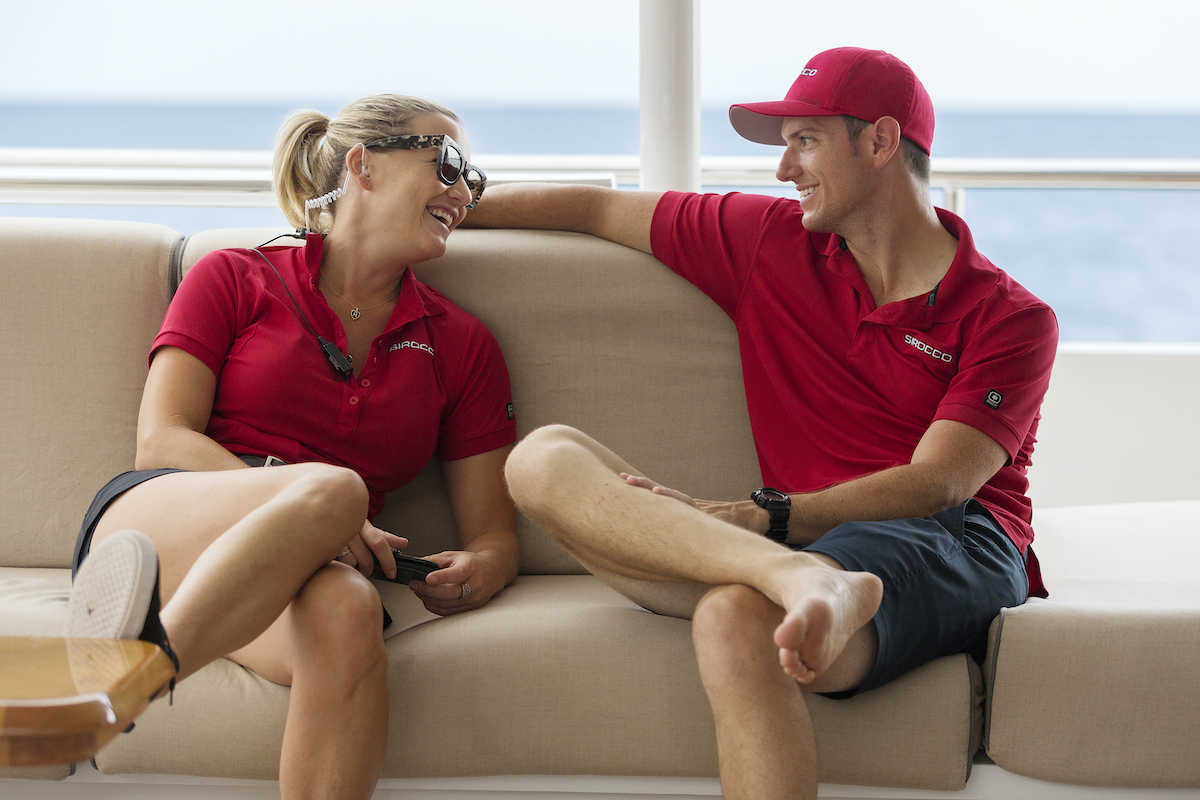 "I think what happened to Hannah was really, really tragic," Lucas said during a private virtual Your Encore event. "You know, Hannah had been a staple of this show for so long. But [firing her] was a massive failure. And ever since then, they were like, yeah, I will never do that again."
Ferrier, who was the chief stew on Below Deck Mediterranean, is the first recurring cast member to be fired mid-season. While two recurring roles were re-cast after the first season, no captain or chief stew has left or were fired until now.
'Below Deck' fans rebelled against the season
Below Deck Med Season 5 was the highest-rated season in the Below Deck franchise with an average of 2.6 million viewers per episode, according to Bravo PR. The season featured more twists and turns than a rollercoaster, including some that occurred off-camera.
And while viewers definitely tuned in, many were outraged when Ferrier was fired. They also expressed anger when chef Hindrigo "Kiko" Lorran was fired. Fans quickly turned against bosun Malia White, who turned Ferrier in for having the medication. But also Captain Sandy Yawn for the way she fired Ferrier.
In fact some fans thought the firings and crew shakeups were staged. "Disgusting, that little thing that thinks she is a princess and bugs bunny planned that," one person tweeted. "Hanna is sound, tbh captain Sandy, u make out your fair But u were part of get hanna out campaign, karma. Went well for u eh, bring hanna back so we can watch entertainment."
Many vowed to stop watching the show. "I stopped watching this show because of Sandy & Malia," another person shared on Twitter. "AWFUL women, Captain Sandy is on the show seasons ago saying "I just want to FIRE Hannah" She chanted it over and over and this year, she finally nailed her over nothing."
Eddie Lucas disagreed with how Malia White handled the situation
Lucas made it clear that he would have handled the situation differently than White. "If I found that stuff probably the first thing I would have done is go talk directly to the person," he said on Watch What Happens Live with Andy Cohen. "And been like, 'Get rid of it. You know, get it off the boat. And let's never speak of this again.'"
"But if the crews' or guests' safety was at all in jeopardy from her behavior, or from taking the drugs, then absolutely I would have brought it to the captain's attention," he added. "And if that's THC or CBD, I don't know. But I think the first line of order would have been drug testing. That really is the normal procedure in that case."
Yawn insisted she did not fire Ferrier just because of the medication find. "I did not let the stew go because of drugs," Yawn said in an Instagram Live. "I let the stew go because I had to make a critical decision which protects the vessel, the owner of the vessel, and my license." She added, "I no longer felt I could trust that crew member."