'Below Deck': EJ Jansen Blasts Nico Scholly, Says His 'A** Would Have Been in the Water So Quick'
EJ Jansen from 'Below Deck' came on the show thinking he'd be friends with Nico Scholly.
The animosity seen on Below Deck Season 5 between EJ Jansen and Nico Scholly was more explosive than what viewers actually realized.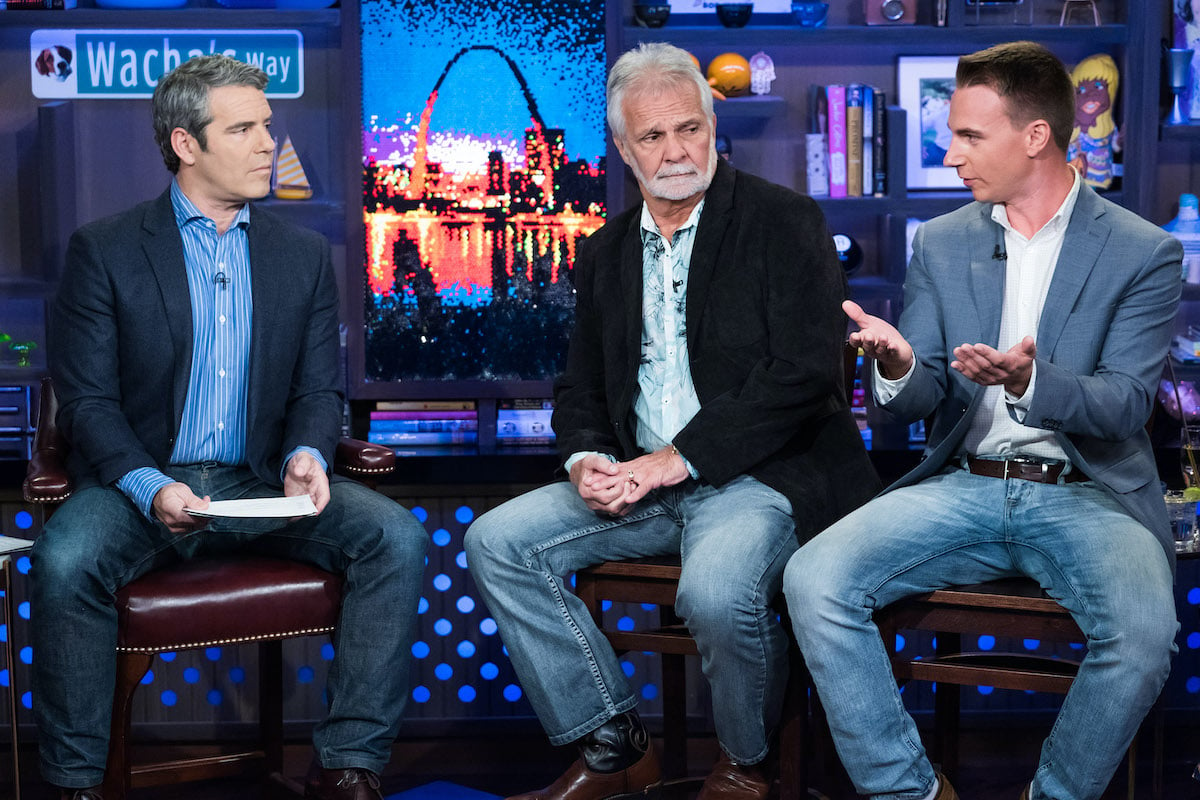 Jansen arrived mid-season as bosun when the deck team struggled under Scholly's lead. Scholly was annoyed the minute Jansen arrived and the two had a contentious relationship until Jansen departed only a few episodes later.
Although Jansen defended himself against Scholly's attacks, he would have been more vigorous in his response if cameras were not present. "Yes, it was hard to keep cool because I had no idea how I was going to be portrayed when the show was done," he explained in an email exchange with fan Instagram account Below Deck Above Average.
"So I was walking on eggshells in my mind the whole time," he continued. "Trust me, if no cameras were around his a** would have been in the water so quick."
EJ Jansen wasn't prepared for tension from Nico Scholly
While Scholly was angry Jansen was coming on board, Jansen wasn't prepared for the heat. Scholly was the lead deckhand on board, but he wanted to be bosun. Captain Lee Rosbach hired Jansen after one too many errors on deck, which put Scholly on the defense. He took his anger and animosity out on Jansen as a result.
"I did not actually realize that Nico was going to be a [douche]," Jansen told Below Deck Above Average. "Him and I seemed to get along at first, I thought he was going to be my buddy."
"And I was relieved when he knew what he was doing and seemed to have a good head on his shoulders," Jansen recalled. "Boy was I wrong."
EJ Jansen auditioned for 'Below Deck' in the past
Jansen only appeared on the series for a handful of episodes but shared he had been trying to get on the show since season 3. "I signed up [two] seasons prior to this," he admitted. "Did the interviews, did the med exam. But they only use you when they can actually see it working out. Everything is planned to a T."
He also dispelled the rumor that he didn't start out on the show due to issues with his Canadian worker's permit. "This is absolutely not true," he shared. "There was a place for me to come in. And that was the timing when the greenhorns didn't take off the lines and smashed a [hole] in the hull. Someone had to be called in … tada … me."
During his short time on the boat, deckhand Baker Manning developed a crush on Jansen. Do they still keep in touch? "Only the cool cats like Captain Lee," Jansen said of the crew he still knows. "As I knew him before the show. I was in touch with Matt [Burns] the chef but he has kind of fallen off the map. I think most people have gone their own ways."