'Below Deck': Elizabeth Frankini and Ashling Lorger Get Into a 'WWHL' Smackdown While Andy Cohen Cringes
The vibe in the Clubhouse got awkward as stews Elizabeth Frankini and Ashling Lorger from Below Deck got into a virtual smackdown while Watch What Happens Live with Andy Cohen host, Andy Cohen cringed.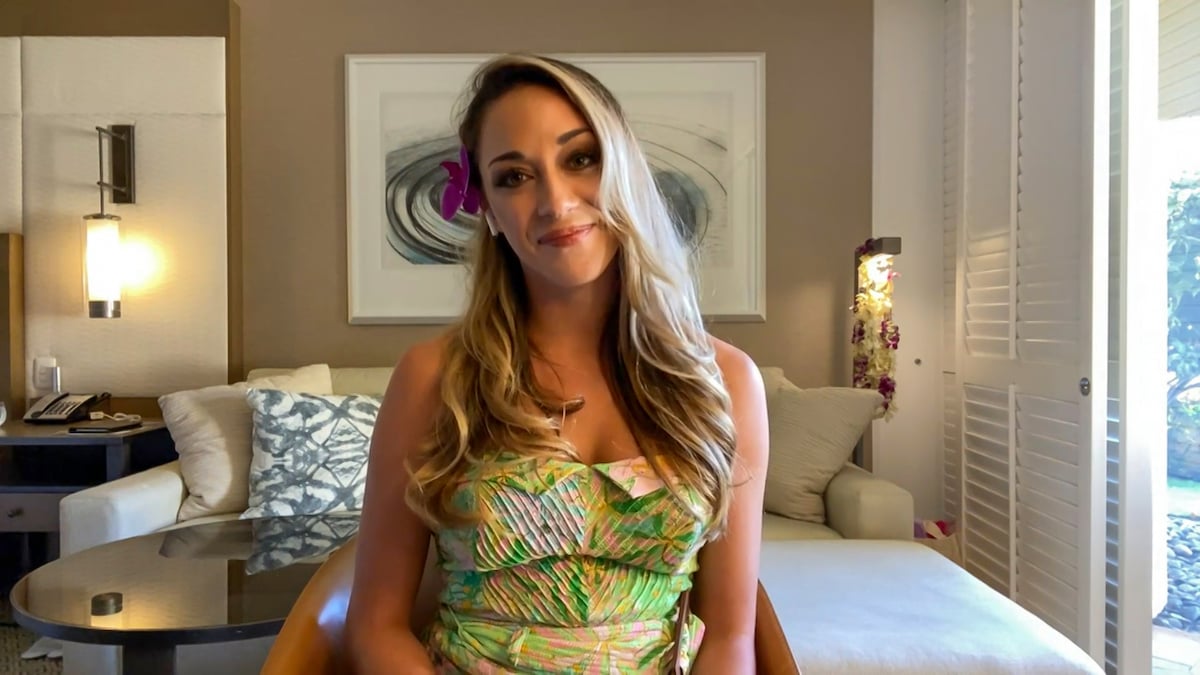 Lorger and Frankini were Cohen's guests and just came off of an episode where Lorger talked smack about Frankini behind her back. After threatening to fire Frankini over a slew of episodes, chief stew Francesca Rubi and Captain Lee Rosbach finally lowered the boom. Frankini was fired making her the first stew fired on the show.
Did Elizabeth Frankini try to pit Australia against America?
The mood immediately turned icy when Cohen put Lorger in the hot seat. A viewer wondered if Lorger realized she was being two-faced with Frankini. Did she smile to Frankini's face but then talk badly about her to Rubi?
"No, it wasn't intentional whatsoever," she said. "I will admit I always have a smile on my face. And it's just part of me. That's been misinterpreted or what. But there was no intentional nastiness whatsoever at all."
But Frankini wasn't buying it. "I don't know where you come from down under but where I come from, we call that fake," Frankini said.
Lorger took this remark as a jab at Australia. "Right, so you're dividing Australians versus Americans," she said. "That's pretty nasty."
Ashling Lorger said Elizabeth Frankini isn't cut out for yachting
Cohen looked extremely uncomfortable. "I don't wanna start a war between us," he said. "Australia and America. But let's keep it local between the two of you." But he still wanted to know if Lorger could be considered to be fake. "You were smiling when you were trash-talking her to Francesca," Cohen said.
"Well, let's say I've never been fake in my whole life," Lorger said. "So it's definitely a first and definitely a shock." But then Cohen brought up another cringy viewer question, asking where the two stood after Lorger referred to Frankini as a "lost cause" and "didn't have a backbone" on WWHL.
"Uh, yeah," Frankini said to Lorger. "You did say those things and I did find them hurtful and I found it very strange that you never expressed any of that to me on the boat." Lorger then insisted she was only trying to remain professional, being someone in a high ranking position and a business owner.
Lorger then told Frankini she is just not cut out for yachting. Then the two went back and forth about their life's ambitions while Cohen could only standby and listen to them squabble.
Twitter was all over the exchange, including Cohen's facial expressions. "Omg what is this passive aggressive cat fight on #WWHL?? So awkward I think Andy might melt away," one person shared.
Another person tweeted, "I didn't know #WWHL could be so awkward and we're only six minutes in."