'Below Deck' Fans Blast Charter Guests for Asking 'What the Poor People Were Doing' and Downplaying COVID
Some Below Deck fans weren't thrilled with comments made by the latest group of charter guests. Fans were especially outraged when primary guest David Siegel pondered what the "poor people" were doing as he lounged on the yacht.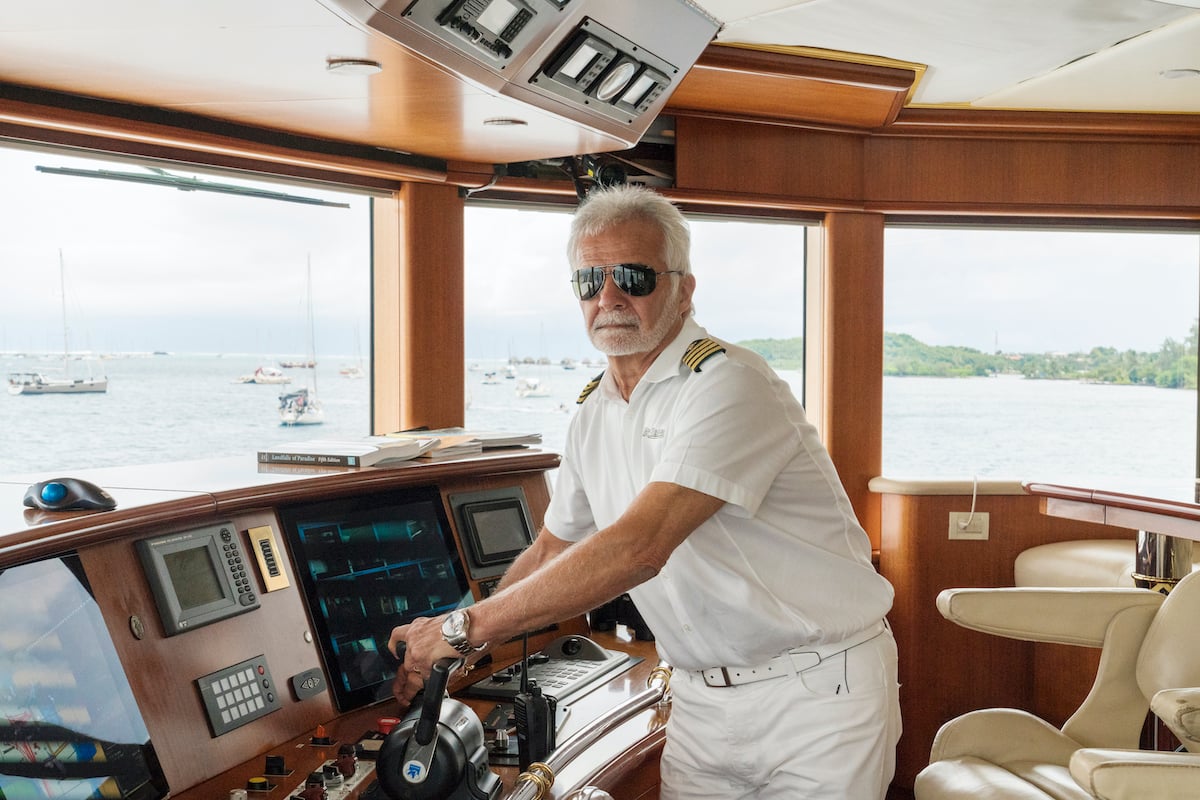 David Siegel is a Florida timeshare developer who took part in the documentary, The Queen of Versailles. His wife, Jackie Siegel previously appeared on Below Deck Mediterranean and joined him and their children on Below Deck.
The group also mused about COVID-19 (coronavirus), casually referring it to nothing more than the flu. But despite some of the off-putting remarks, the Siegel family shared a few tender moments with Captain Lee Rosbach.
Rosbach's son and the Siegels' daughter both died from a drug overdose. Many fans were emotional when they witnessed the families dealing with their grief. "Captain Lee & the Siegel's discussing the passing of their children broke my heart. I hope they have kept in touch to support each other," one person tweeted.
'Below Deck' fans lash out at the comments from the guests
COVID-19 (coronavirus) was on the verge of exploding worldwide, but specifics on the virus were not widespread when the episode filmed. Like many people, the charter guests downplayed the severity of the virus. Some of the guests compared the virus to the seasonal flu. But one year later, the world now knows the virus is not like the flu. Fans were still not amused. "Suspend yr disbelief that the spoiled primary thought COVID-19 was no worse than the flu," one person tweeted.
Others blasted David Siegel for the "poor people" remark. "Charter guest: 'It's nice to be rich, isn't it? I wonder what the poor people are doing today,'" a viewer tweeted. Adding, "The 'queen of Versailles' and her husband are thirsty as hell and stiff as hell and that comment about 'poor people' was outta line."
Fans were also taken aback by how much the guests' teenage sons drank while their parents slept.
Elizabeth Frankini shared her experience with the guests
Stew Elizabeth Frankini shared on Instagram that she received a birthday card from Jackie Siegel and the two had a special moment together.
"Unfortunately, not all of the special moments that occur in real life make the cut for TV," Frankini wrote, along with a photo. "I have a fond memory of Jackie handing me a birthday card right before they all sang to celebrate me at the table. I was under a lot of seen (or unseen) pressure that day, more than your average busy charter day, and their unexpected gesture of kindness really meant a lot. In such a cutthroat industry, the elements of humanity and appreciation can really go a long way in someone's life. You never know what one is struggling with."
"[Jackie Siegel] and I also shared a brief but touching moment on the sundeck one morning as we viewed a rainbow over the island," Frankini recounted. "We spoke of God, butterflies, and the loving memory of her beautiful daughter. I wish that even a part of our uplifting conversation could have made the cut, but considering the world we live in, which is confused, frustrated, and unknowing, I'm not surprised it did not."