'Below Deck' Fans Overwhelmingly Disappointed Josiah Carter Never Made Season 8 Flight
Although Josiah Carter already dished that he was supposed to replace Elizabeth Frankini on Below Deck, fans still shared their serious disappointment he never arrived.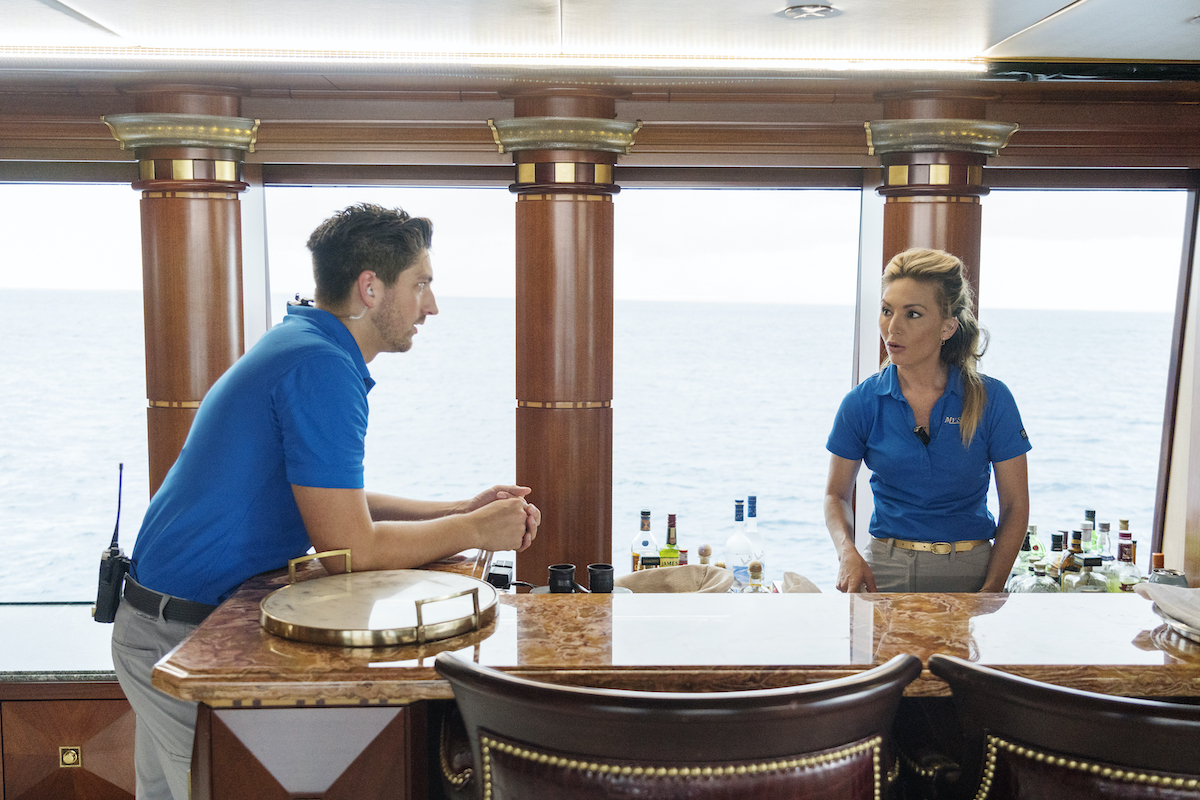 Host Andy Cohen made the reveal about Carter's return during the final moments of the reunion. Captain Lee Rosbach expressed how much he looked forward to Carter's return. "Oh, absolutely. There's no doubt in my mind," Rosbach said. "[Josiah] is extremely capable. He knows what needs to be done. He observes what needs to be done. His anticipation of guests' needs is remarkable. And that's what it takes."
'Below Deck' fans were upset that Josiah Carter never made it
Carter never arrived because Covid-19 (coronavirus) prompted a massive global shutdown. This included cutting production short on Below Deck. The notion that the series could have ended with Carter excited, but also disappointed fans because he was never able to arrive.
"I'm actually so pissed that Josiah never graced our screens," one person tweeted during the reunion along with a meme of Carter. Others realized that the timing would have worked out if Frankini departed sooner. "If only they fired Elizabeth sooner, we coulda had more Josiah!" another fan wrote.
RELATED: 'Below Deck': Josiah Carter Was Supposed To Replace Elizabeth Frankini?
But the overall mood was that fans were pretty crushed he wasn't on the show. Carter too was pretty disappointed he wasn't able to arrive. "As was revealed on Galley Talk, 11 months ago I was about to fly to Antigua to join the crew of My Seanna for season 8 of Below Deck. Unfortunately Covid got in the way, literally hours before I was about to board the flight," he shared on Twitter along with a photo.
"This was me at the airport hotel in London, little did I know I'd be prevented from traveling," he added. "Let's hope that Covid can be controlled enough for me to re-start my yachting career in the next few months and get back out onto the ocean."
Fans hope Josiah Carter will return for season 9
Carter has expressed that he's interested in returning to the series on more than one occasion. Rosbach has also said he'd love to work with Carter again too. Could he be joining the season 9 crew? Fans certainly want it to happen.
"I'd like to see Josiah as Chief Stew with Eddie as Bosun, & Rachel as Chef," one fan suggested. Another person wants to see him take over as chief stew. "My main take away from the #BelowDeck reunion is that we all missed out on Josiah for the last two charters. Next season, please!!! Can he be our new chief stew?!"
RELATED: 'Below Deck': Elizabeth Frankini Slams Captain Lee and Says, 'I Wouldn't Want to Work With Him Again Either' (Exclusive)
Many other fans hoped to see either Carter or former chief stew Kate Chastain. Below Deck Season 9 is rumored to currently be filming but production is keeping a tight lid on the cast lineup.