'Below Deck': Francesca Rubi and Ashling Lorger 'Ganged up on Me and 'Put Me Down,' Elizabeth Frankini Says
Elizabeth Frankini from Below Deck insists that chief stew Francesca Rubi and stew Ashling Lorger were mean girls and ganged up on her.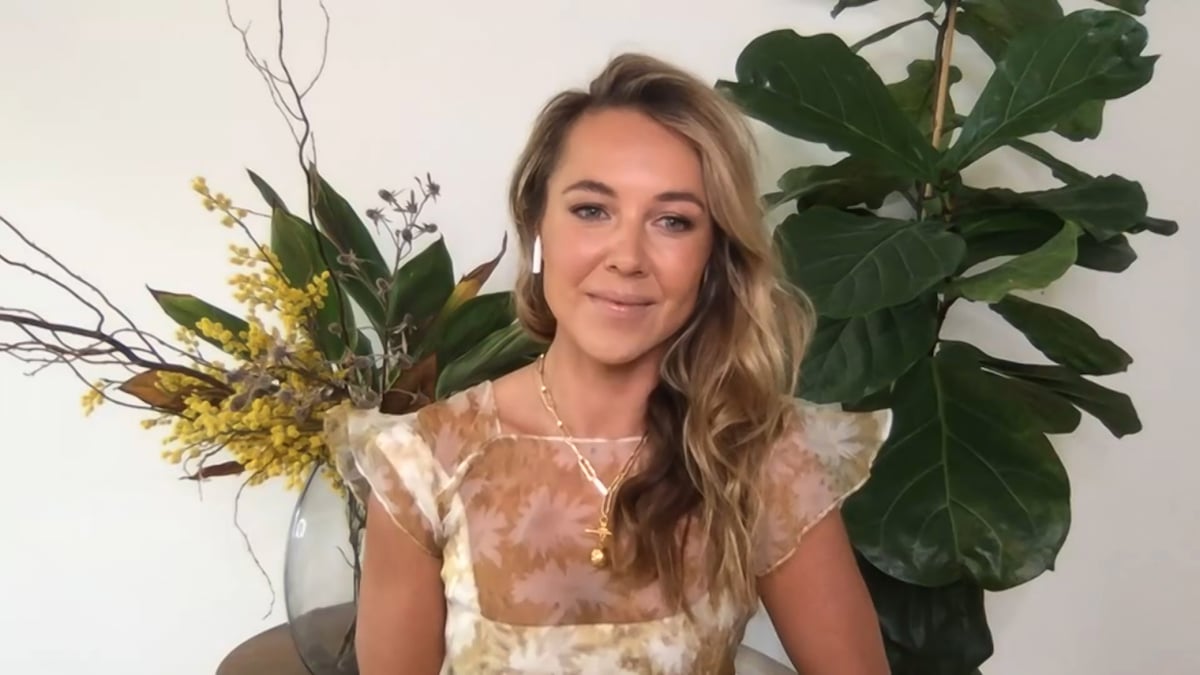 Frankini was fired during the penultimate episode of season 8, but she believes Lorger and Rubi had a vendetta against her. Lorger said Frankini was fired because she wasn't good at her job. "As you can all see on previous episodes, I think it was the second or third charter," Lorger said on the Watch What Happens Live with Andy Cohen After Show.
Elizabeth Frankini says she was ganged up on
"Francesca already had some problems and she'd already stated that to Captain Lee [Robach] like what to do and what not to do," Lorger continued. "Like what should I do with Elizabeth?"
Frankini was a co-guest and said Rubi and Lorger essentially ganged up on her. "Right, yeah," she calmly replied. "Did Francesca give you permission to say that? Your whole focus on the show is me," Frankini laughed.
RELATED: 'Below Deck': Elizabeth Frankini Becomes the First Stew Fired on the Show
"I mean, sorry," Frankini continued. "You ganged up on me with another woman and tried to put me down."
Lorger then wanted proof of when she ganged up on Frankini and put her down. Frankini smiled and just said, "Okay."
'Go cry about it," Elizabeth Frankini told Ashling Lorger
Lorger said she doesn't consider having "enough" of someone to be putting them down. "When I had enough, which was after I was super sick and you weren't helping at all," she said. "It was numerous things that added up. I tried to help you at the beginning of the season."
Frankini wondered what she was doing, sitting there? "Well, yeah a lot of the time …" Lorger said rolling her eyes and smiling. But Frankini said her claim was "ridiculous."
RELATED: 'Below Deck': Hannah Ferrier Slams Table Decor on the Show After She Was Dragged on 'Below Deck Med'
"It's just ridiculous but it's cool," Frankini said. "It's your opinion. Thank you for your opinion. Go cry about it."
'WWHL' exchange got awkward between 'Below Deck' stews
Lorger and Frankini's sniping started during the main part of the show. A viewer asked Lorger if she was being two-faced when she smiled at Frankini but then talked about her behind her back. "No, it wasn't intentional whatsoever," she said. "I will admit I always have a smile on my face. And it's just part of me. That's been misinterpreted or what. But there was no intentional nastiness whatsoever at all."
"I don't know where you come from down under but where I come from, we call that fake," Frankini replied.
RELATED: 'Below Deck': Chef Ben Said Kate Chastain Is Good at Her Job,' but Like Most People on 'Below Deck', They're Punching Above Their Weight'
"Right, so you're dividing Australians versus Americans," Lorger shot back. "That's pretty nasty."
Host Andy Cohen brought up comments Lorger made about Frankini being a "lost cause" and not having a backbone. "Uh, yeah," Frankini said to Lorger. "You did say those things and I did find them hurtful and I found it very strange that you never expressed any of that to me on the boat."