'Below Deck': Francesca Rubi Shows Support for Hannah Ferrier's Yachting School
New Below Deck chief stew Francesca Rubi gave a shout out to Hannah Ferrier's yachting school, amid the drama stirred by Below Deck's EJ Jansen.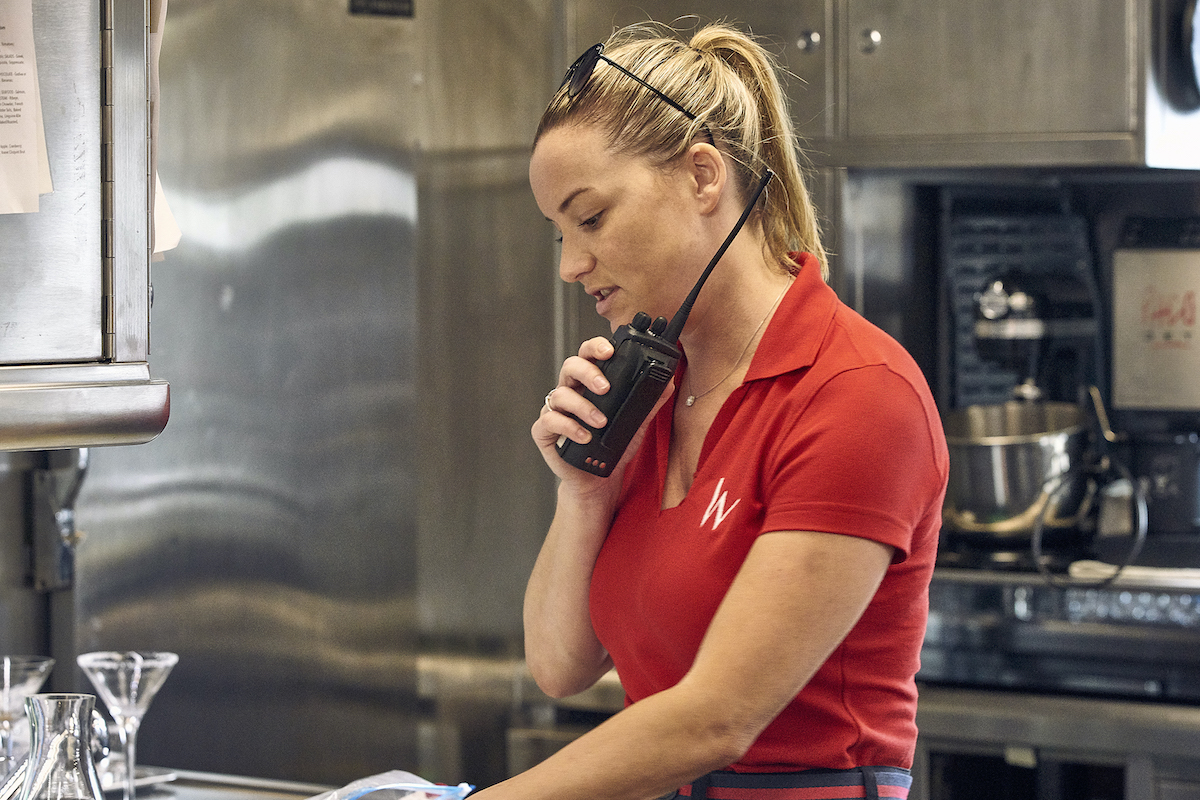 Rubi hosted an "Ask Me Anything" on her Instagram story and was asked about her yacht training. She said she completed her training in Sydney Australia. "But I know Hannah, the old chief stew of Below Deck Med, is also running some superyacht training," she shared. "So be sure to check her profile out."
Ferrier shared Rubi's remark on her Instagram story and recently responded to allegations Jansen made that she stole his yachting course and passed it off as her own. A blog suggested that Ferrier ramped up promotion after Jansen's bombshell allegations. But Ferrier dismissed the article, sharing that she is too busy to be bothered with the minutia.
"I love that anyone would think someone with a newborn has time to be that calculated!!! I'm literally just trying to keep everyone alive right now lol," she tweeted. Ferrier gave birth to a baby girl in late October and is now engaged to be married.
Hannah Ferrier says 'not fair' that Francesca Rubi got to work with a good chef
Rubi commented on Ferrier's yachting course after Ferrier tweeted about how Rubi got to work with a strong chef during her first season of the show. "What I would have given to work with Rachel," Ferrier tweeted during a recent episode. "Seriously – I put in 4 seasons and get a chef that microwaves steaks and Francesca is a newbie and gets the best chef in the history of the Below Deck franchise…?! Doesn't seem fair…"
Chef Rachel Hargrove and Rubi don't seem to understand each other. During a meeting about the menu, Hargrove cracked a few R-rated jokes that seemingly went over Rubi's head. Rubi shared in a confessional that she has a more "refined" taste when it comes to humor.
Hargrove saw Ferrier's tweet and thanked her for her comment. "Pleasure!!" Ferrier replied. "I would have LOVED your R rated humour – and probably matched it. All the best for the rest of the season!"
EJ Jansen says Hannah Ferrier's yacht course looks like his
Jansen dropped the stunning allegation on the Behind the Velvet Rope with David Yontef podcast that Ferrier essentially ripped him off. Jansen said he's never met Ferrier but was surprised when he reviewed her course.
"She literally word for word copied my Yacht University course and made it kind of her own," he said. "And it's like, hold on a second here, wait a second. This is, you know, this is Yacht University. Now, it's some other similar kind of name and yes, you got huge fame from this show."
Jansen said Ferrier became defensive and went "ballistic" when he confronted her. "So where I kind of told her that, and she just got all defensive and was like, oh, I don't deal with this kind of stuff. You got to talk to my lawyer and all this stuff," he said.