'Below Deck' Franchise Grows Like the 'Housewives' and Adds 2 More Series
The 'Below Deck' franchise is about to get bigger as NBC plans to add 2 more series to the lineup. One series will be set in Australia and one will be set in Iceland.
Below Deck is about to take up some serious reality television real estate as NBCUniversal plans to add two additional series to the franchise.
Rumors of a "cold water" yachting series lit up Below Deck fan group pages, but now those rumors have been confirmed as the franchise will add a series set in Iceland and one in Australia, Deadline reports. Similar to the Housewives evolution, each new series will be produced by different production companies.
Below Deck originator, 51 Minds is behind the Australia series, whereas Shed Media is producing the Iceland spin-off. "We're heading down under for another spinoff of our hit franchise @belowdeckbravo!" 51 Minds celebrated the news on Instagram.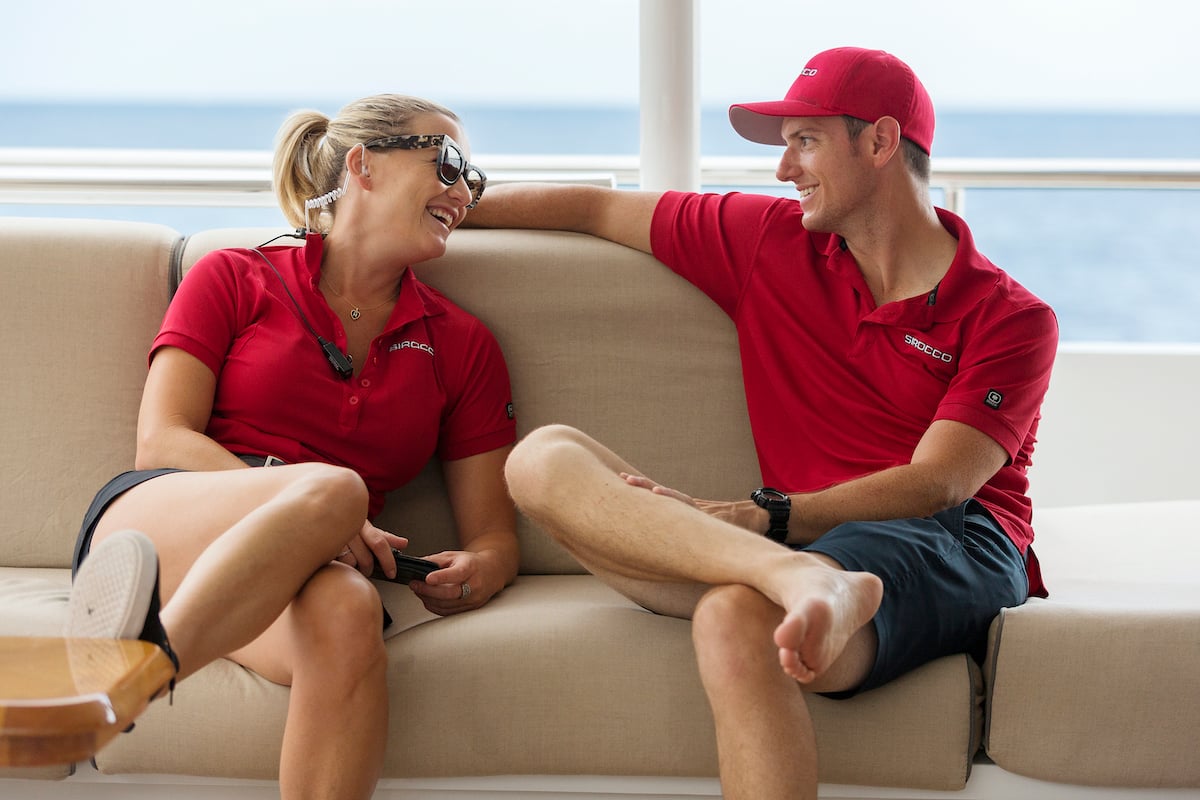 Ratings magic for 'Below Deck' is undeniable
Below Deck Mediterranean became Bravo's highest-rated series and the franchise has dominated the cable ratings over the last year. Season 5 of the series crushed record after record, reaching nearly 1.9 million during overnight viewing at one point.
"Season five of BelowDeckMed finished as the highest-rated season in Below Deck franchise history among total viewers, garnering nearly 2.6M viewers an episode," Bravo PR reported in late October.
Plus, Below Deck Season 8 ratings surpassed every Housewives series. "S08E07 – 1.547 million viewers (0.55 18-49 demo) *season high*," Bravo Ratings reported on Twitter. Adding in a thread, "Below Deck is the #1 Bravo show now."
The franchise is seemingly unstoppable. The newest series, Below Deck Sailing Yacht recently logged more than 1 million live viewers and continues to hold steady in the ratings.
Why can't people get enough of 'Below Deck'?
What makes Below Deck so irresistible to fans? Colin Macy-O'Toole from Below Deck Med Seasons 3 and 4 pondered this question with Showbiz Cheat Sheet in July 2020 and said the guest and new crew combination makes for an insatiable experience.
"I think it's the fresh faces every year. People like that," he said. "The charter guests are different every year. The location is different every year." The franchise has traveled throughout the Caribbean, Mediterranean, Thailand, and Tahiti.
"I'm not discrediting the [Housewives] franchise," he continued. "But I think [the reason] why we have higher ratings than [the Housewives] is because every season is a fresh start." But he also gives credit to those few returning familiar faces who bring a level of cohesiveness to the show.
"You always have to have a few returns but then having them interact with new people who they never met before," he added. "Plus the whole work environment is different. It's not like they're just hanging out like, 'Hey let's go to this dinner party.' Who wants to watch that?"
'Below Deck' can be comedy gold
Macy-O'Toole also acknowledged the level of comedy that usually comes with every season. He said combining characters with people "like him" is the perfect recipe for hijinks.
"Listen, if there were nine of me on the boat I think it would be the most boring season. Bravo is known for their drama," he observed.
"But what they need are more comedies," he reflected. "Me, João [Franco], Aesha [Scott], Jack [Stirrup], Travis [Michalzik], we were just crying laughing. Nonstop every day. They don't show a lot of that and I really think people want to see more funny, uplifting, stress-relief type shows. Instead of people just yelling at each other."
While the newest installment to the franchise pivoted to film on a sailing yacht, an insider shared with Showbiz Cheat Sheet that Australia and possibly Iceland will likely take place on a motor yacht.